Mary Godwill: I love you ma, you on KingsChat Web
I love you ma, you are the best of the best. Full of love, grace and truth, ohhh I celebrate the beauty of God. Happy birthday to you ma.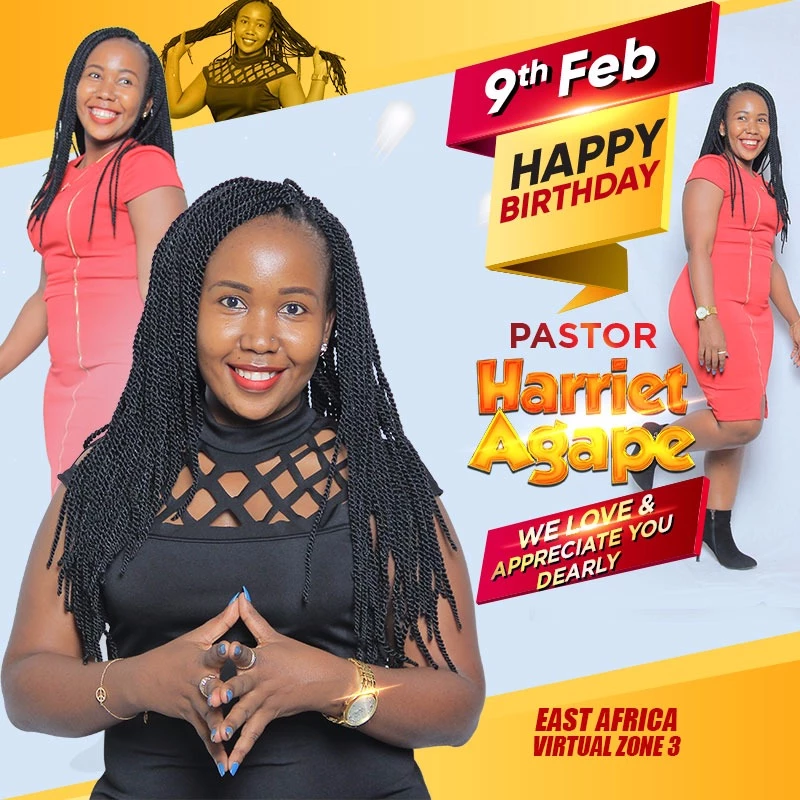 Pastor Martha Ilalu Okiror
commented:
Our Dear Esteemed Pastor Agape ,Happy birthday! I am ever so grateful to the Lord for the day you were born, its special day and it is indeed very special for God brought you to earth In a time like this. Am blessed to be part of those celebrating your birthday!A special gift to our Dear Esteemed Zonal Pastor and to Our Beloved BLW Vision bearer-Our Man of God Pastor Chris! Pastor ,I Love you and enjoy this blessed day special for a blessed child of God! Happy birthday!
A PURPOSEFUL LIFE In Christianity, our lives have a meaning; there's a purpose for your life. You're not living for nothing. Jesus knew, and understood His purpose. In John 17:4, He said, "I have glorified thee on the earth: I have finished the work which thou gavest me to do. This ought to be your thinking as well; glorifying the Father should be your passion and purpose for living, and the way to glorify Him is to finish the work that He commits to your hands. Discover more in today's article. #followPastorChris #NERegion #NWRegion
I'm here like this is my year of the Supernatural all things work together for my good but I better cme up with a topic now or ask the Boss
What a grace. I am so thankful to the Lord for our MOG. 🙆🙆😍 #CHRISTEMBASSY #GIVINGLIFEAMEANING #HEALINGSCHOOL #CECANADA #CEOTTAWA
I'm girded with supernatural strength and might. I can do all things through Christ with strengthens me. #cethotngrove #cesazone5
Happy birthday Esteemed Pastor JohnBosco Onyeme, Hounslow Group Pastor. Thank you sir 4 being a blessing Sir. #Ukzone2birthdays
WORD AFFIRMATION 9thFebruary, 2018 I affirm that my life is the testimony of God's grace. The glory of God is revealed in me today, as I walk in the Word and produce results by the Word. I'm full of strength,because Christ is in me; He's my righteousness, wisdom, success, and prosperity. Blessed be God! Saturate your cloud with faith filled words. Affirm, share and comment. God bless you. #followPastorChris #NERegion #NWRegion
I will never be a same. My life turned around for my good, Praise God #HEALINGSCHOOL #CECANADA #CEOTTAWA #GIVINGLIFEAMEANING
I refuse to be a spiritual orphan! God has blessed me with the best spiritual fathers and teachers!! 😍💕❤️ #PastorChrisGeneration
I AM ALIVE RECEIVE YOUR MIRACLE KEEP CALM AND BE HEAL IN THE NAME OF JESUS #HEALINGSCHOOL #CECANADA #CEOTTAWA