CELEBRATING OUR DEAR SIS. CHIDINMA OSAROBO....HAPPY BIRTHDAY!!! We join the hosts of Heaven to celebrate a champion, a gift to the body of Christ, a blessing and an inspiration! Thank you for touching lives around you and all around the world with the love of Christ that flows so freely from you. Because you have set your affection on the Lord, your increase and advancement shall amaze all who know you, for the Lord delights in you and has sent you forth as His influencer in your world! Happy Birthday....🎉🎉🥁🎺🎷🎸 #cedurumi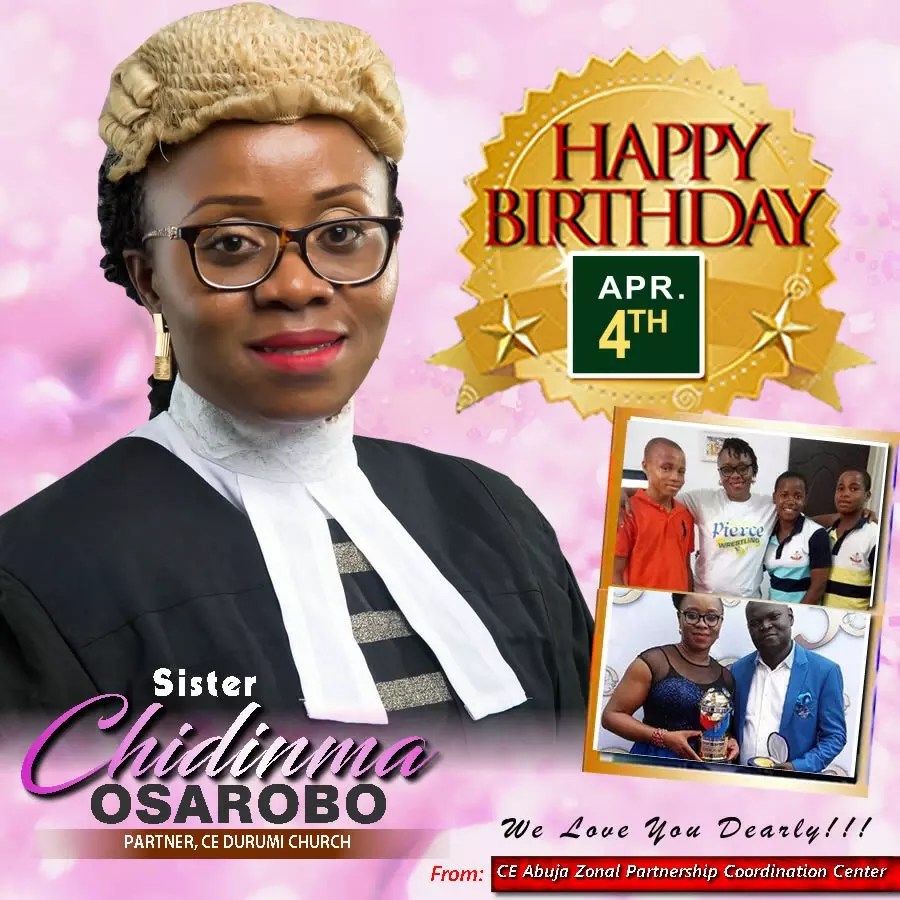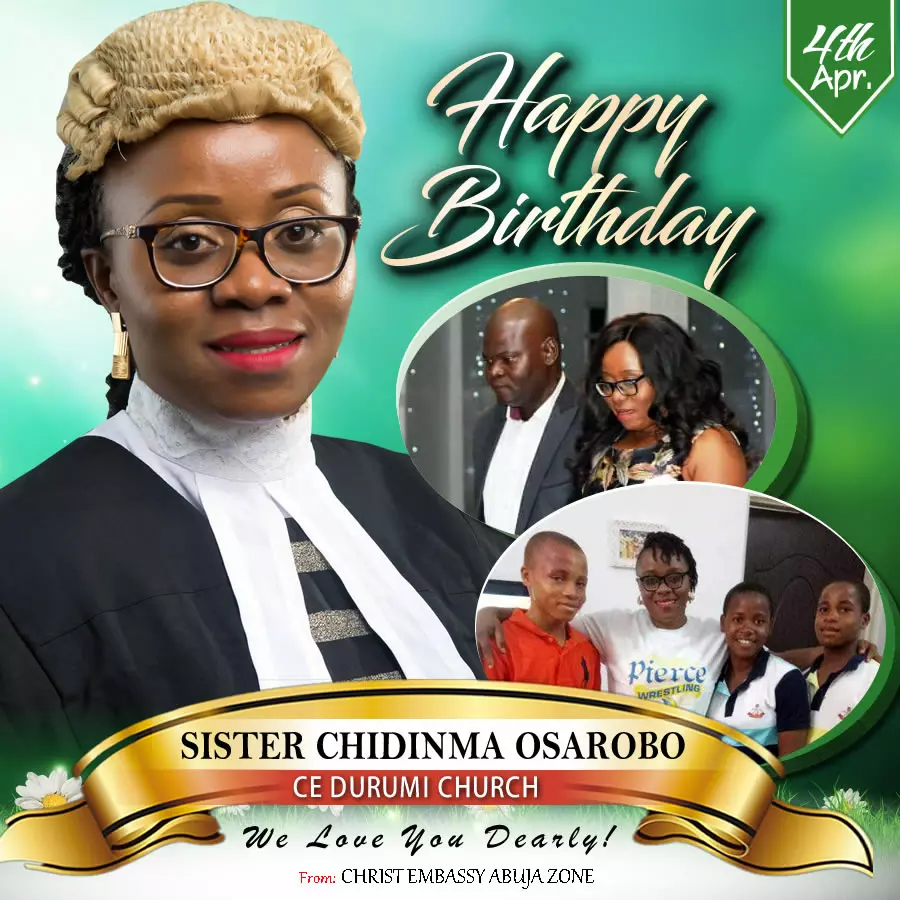 Some Pastors and their brethren the funfair of ChurchDayout
CELEBRATING A PASSIONATE PARTNER - HAPPY BIRTHDAY DEAR SIS. CHIDINMA OSAROBO 🎺🥁🎉 We celebrate you today and always, thanking the Lord for your inspiring commitment to the vision of the BLW Nation. Thank you for your immense love for the Lord that overflows in passion for His Kingdom, His house and His saints. We celebrate the unique expression of God through you. Happy Happy Birthday!!! God bless you!!! #ceabujazone
Thus saith to CANADA/CENTRAL AMERICA, have dominion,great INFLUENCE all over d Nation,d land is yours and u're a WONDER to them all.
Our lovely family at church day out. #ceabujazone #cesulejagroup #churchdayout
Glorious times at church day out Suleja group
Supernatural Birthday Celebrations Loading...... Awesome, Join Us to Shout it Loud...... #PPO/0504#
Am Highly Influential, Absolutely Supernatural and Greatly Dominating And Flourishing Everywhere.
STILL CELEBRATING OUR PRECIOUS SIS. ESE NWAKANMA... HAPPY BIRTHDAY!!! The occasion of your birthday gives us yet another opportunity to express how much you mean to us all, and how valued your passionate commitment to the ministry is. Thank you for giving to the Lord; thank you for building souls with the Word; thank you for spreading His love to your world. We celebrate you now and always. Happy Birthday!!! 🎈🎈🎈🎂 God bless you. #cedurumi