Pastor Chris Live: Prayer at 12noon and 10pm on KingsChat Web
Prayer at 12noon and 10pm (Local/GMT) - Mon April 9 God created the earth and its fullness for your benefit and pleasure. Learn more in today's Rhapsody. Get the April edition from the store on your Rhapsody app. Also log on to http://rhapsodyofrealities.org to find out more on how you can be a part of the global distribution of 1 billion copies of Rhapsody of Realities in 1000 languages around the world, this year. 3 John 2 says, "Beloved, I wish above all things that thou mayest prosper and be in health, even as thy soul prospereth". At 12noon and 10pm (Local/GMT), we'll pray in tongues of the spirit for most of 15min, and for Christians around the world who are experiencing sickness and disease in their bodies; that healing and divine health be manifested in them. Also pray for children suffering from medically incurable illnesses, some without hope of survival; that the Lord may intervene in their situation and restore them to perfection, in Jesus Name. Amen. Pray fervently. God bless you.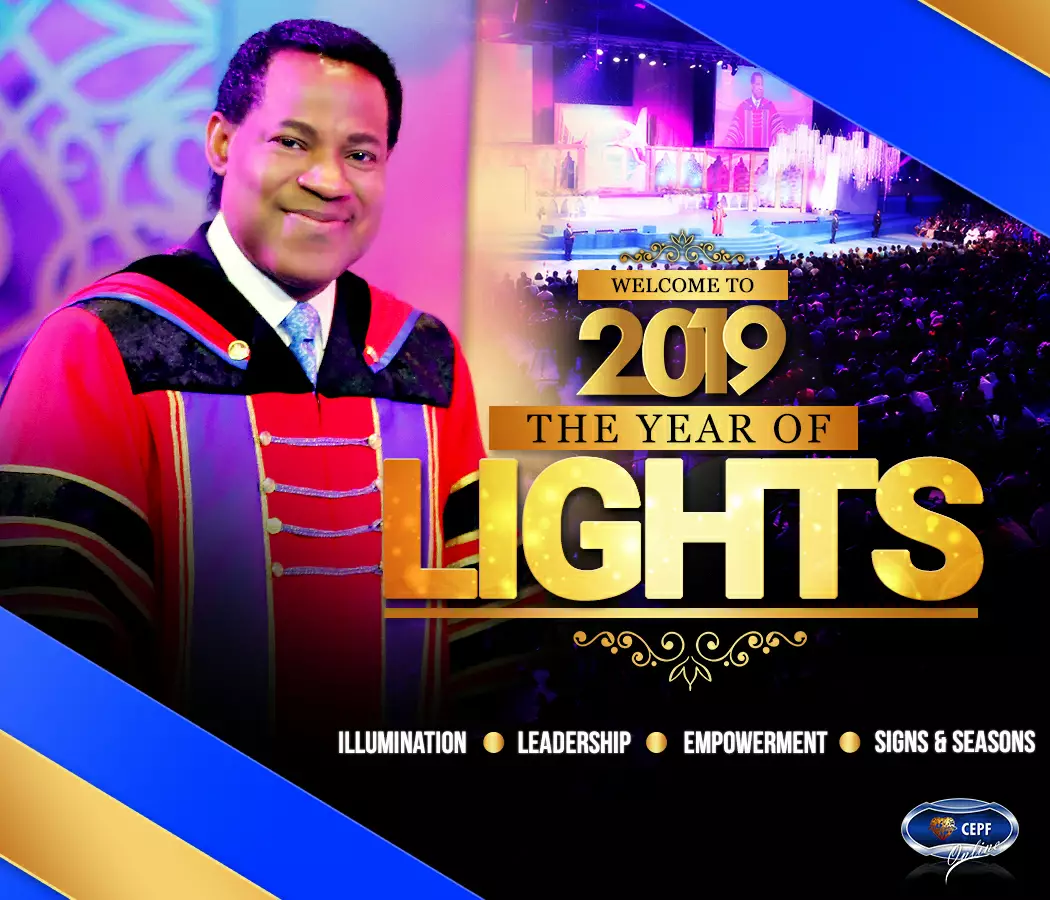 Celebrating Impact!!! A special thank you to CE Warri Zone!!! Thank you for your outstanding partnership with Loveworld Plus towards the live transmissions of the Global Communion Service with Pastor Chris for the month of April. We appreciate you greatly! #supernaturalimpact #blwstationoftheyear
Guess who is ministering at the Super Sunday on 6th of May 2018.. All my friends have got to be there! #SuperSundayAccra #CeAccraGhanaZone
HBD dr bro Tyoyila, u"re always a blessing to us in cephzone 2.tnks for being so dependable & committed son of our great ministry. We love u
What an awesome time. #successmotivation #blwunibencampus
"Prayer is very important, don't be too tired to pray. In the place of prayer you receive impartations from the Holy Spirit, you receive ministrations from the Holy Spirit, you receive visions & guidance from the Holy Spirit." Set your spirit ablaze as you join the man of God Pastor Chris and the Global Prayer Network in prayer, changing situations and altering destinies to the glory of God.  Pray With Pastor Chris Live at 11:45 am (GMT+2) on LoveWorldSAT. Share your testimony as a result of praying with Pastor Chris by calling +2711 781 8340 or by commenting below.
More pictures from CEPH Zone 2 Women's Convention
https://www.kingsch.at/p/S011aDV