Sophia Subhaydas: #prayingnow #fiji #mydeclaration I declare on KingsChat Web
#prayingnow #fiji #mydeclaration I declare that all my family members and friends have come to the knowledge of our Lord Jesus and they are opening their hearts to receive more from the Lord. Amen. @pastorchris #June #Monthofprayer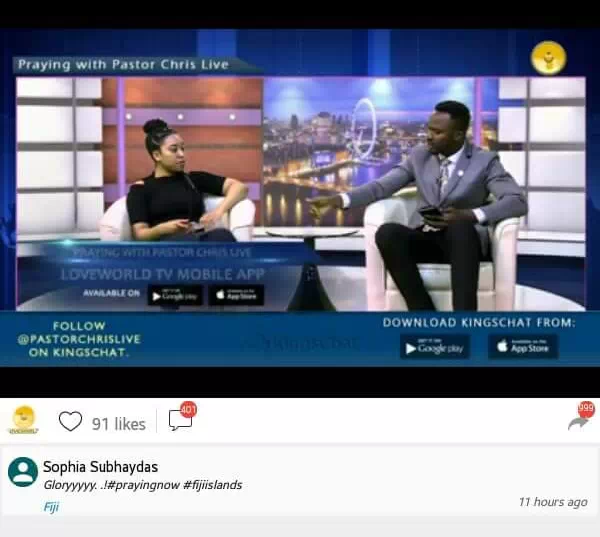 #Prayingnow #NCRegion #Nigeria
https://www.kingsch.at/p/T3p3M3V
#prayingnow #uk #BLWWellingborough
#prayingnow #Nigeria #mydeclaration I declare that members of our family that haven't Christ, embrace him as lord, doors of opportunities to hear the gospel is opened for them and they take advantage of it.
#prayingnow #nigeria #mydeclaration the things of the spirit become a propelling force as many receives salvation today. Amen
This song has changed my life, it will change urs too...listen to it https://youtube.com/watch?v=OtJjdmFaNeQ #HOLYSPIRITCSO
#prayingnow #Malaysia #I declare supernatural grace is working in me . There is an over flow of grace in my life .