Pastor Chris Live: Prayer at 12noon and 10pm on KingsChat Web
Prayer at 12noon and 10pm (Local/GMT) - Tues June 19 Acts 26:29: "And Paul said, I would to God, that not only thou, but also all that hear me this day, were both almost, and altogether such as I am, except these bonds". Hebrews 13:3 "Remember them that are in bonds, as bound with them; and them which suffer adversity, as being yourselves also in the body". At 12noon and 10pm (Local/GMT), we'll pray fervently in the spirit for most of 15min, and for our brothers and sisters in the Lord, who in several countries, have been incarcerated for their faith in Christ; that God's favor and grace rest upon them; that they be strengthened and kept by His power and love. Pray for their speedy release. God bless you.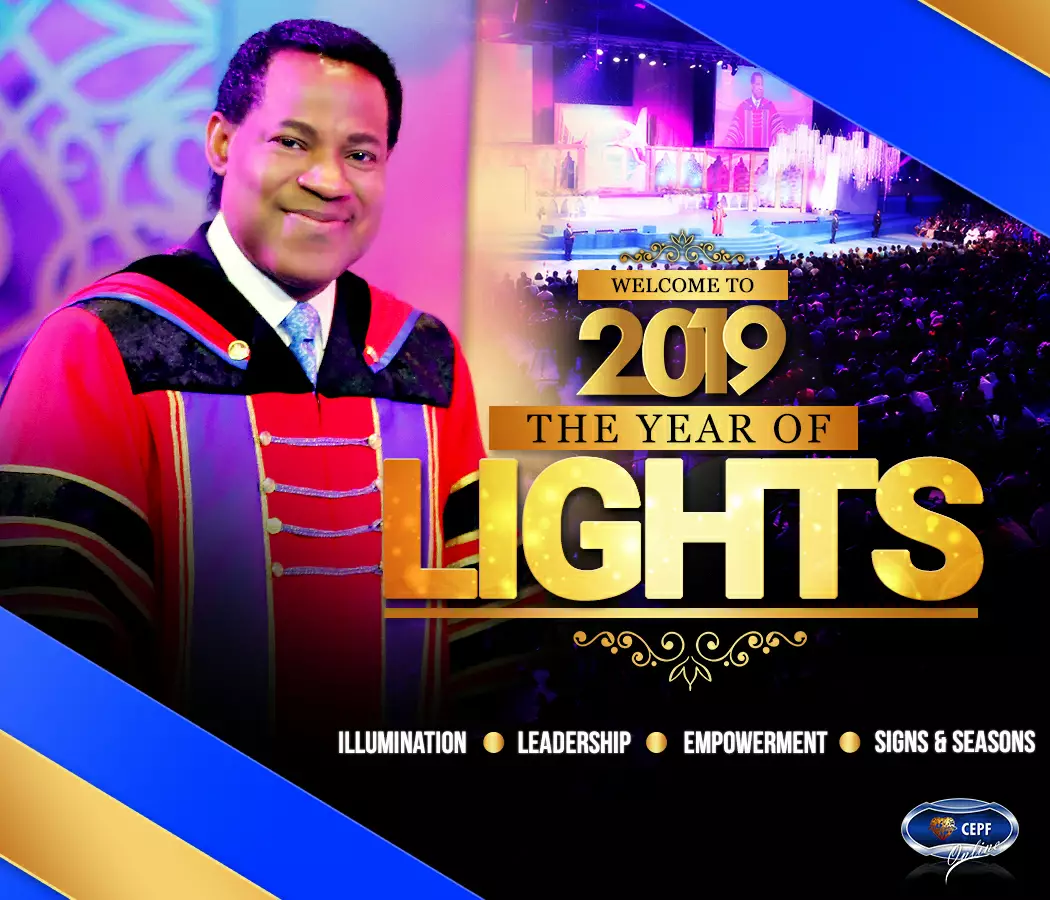 #praying now #Uganda #my declaration. Supernatural supply is at work in me. I live in abundance. Christ is my sufficiency.
THE NEXT BIG MINISTRY PROGRAM IS IN 3 DAYS........THE INTERNATIONAL CELL LEADERS CONFERENCE 2018!!! Quick Steps in Preparing Yourself (Part 2) DURING THE PROGRAM: 1. Be present for every session and pay close attention. 2. ️Make certain you arrive early for the session so that you can be relaxed and ready to receive what the Spirit of God has in store for you. 3. Have your writing materials handy- devices, pen, notebook and bible. 4.Take down notes in detail, indicating your Action Points. 5. Plan to meet with other members of your cell/fellowship during the breaks to review what you have learnt and pray together. 6. Reviewing your notes inbetween sessions will help you internalize what you have learnt. For more information, visit www.ceclfonline.org/iclc2018 God Bless You! #NWVZ1
am a champion #lmampartnership #lmdnmusicstream #thebestsongsof20172018 Buy your #lmammovieconcert at the LMAM TENT, LCA Car Park
am a champion #lmampartnership #lmdnmusicstream #thebestsongsof20172018 Buy your #lmammovieconcert at the LMAM TENT, LCA Car Park
am a champion #lmampartnership #lmdnmusicstream #thebestsongsof20172018 Buy your #lmammovieconcert at the LMAM TENT, LCA Car Park
am a champion #lmampartnership #lmdnmusicstream #thebestsongsof20172018 Buy your #lmammovieconcert at the LMAM TENT, LCA Car Park