Onyinye Makwe: Wow ! It has been on KingsChat Web
Wow ! It has been a transcendent 3 Days. Thank you Pastor Sir for #Yourloveworld and #globalprayerweek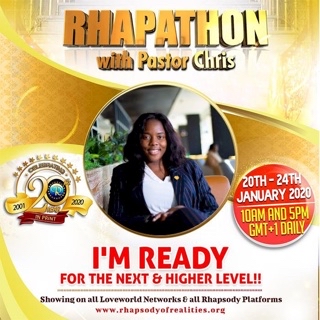 Oby Makwe
commented:
Congratulations dear. There is a shifting in the spirit. To God be the glory
Prayer is a romance of righteousness. #Prayerweek #SouthAfrica #PrayingNow #Loveworldyouthchannel
#prayerweek #India #prayingnow
what a session! tonight's been my most glorious prayer meeting - yet!! Hallelujah!!! Thank you Pastor for sharing such precious truths and leading us to pray rightly and more effectively. #prayermonth
#TheHealingSchoolAugustSession
Father Lord I am grateful for this awesome program. I've been so blessed. #prayingnow #Ghana #prayerweek
#My declaration Hallelujah! The word of God has moulded my thinking and I am called to live in God's blessing. Glory to God.