Pastor Chris Live: Dearest Rev Tom. We all on KingsChat Web
Dearest Rev Tom. We all celebrate you today for the amazing and inspiring gift the Lord has given us in you. Kind, loving, generous, a true helper of the 'war', a hero to many: all in a single package. Thank you for the many years of fellowship, friendship and ministry we've had together; a story of endless triumphs. I love you more than words can convey, but use them here and now, I must. Happy Birthday from all of us- Pastor Chris.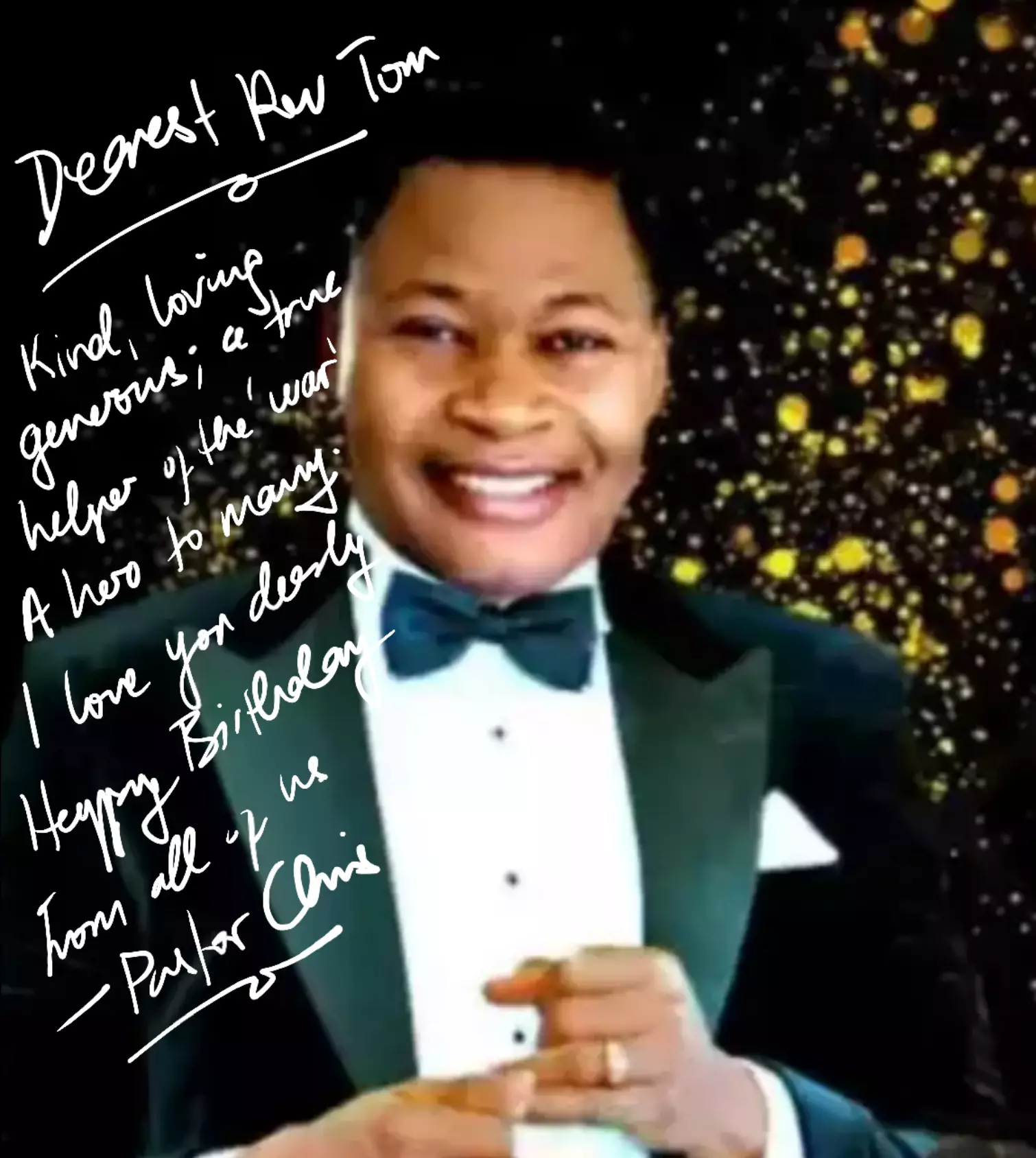 TRADE FAIR HERE WE COME #NightOfBlissTradefair #cebeninzone1 #ceerediuwa #loveworld3Ainspired #worshippersmegacell
Happy Birthday Dearest And Most Highly Esteemed Rev Tom sir! Thank you sir for your inspiring life and exemplary leadership! For your love and guidance.... and most especially for all you are to Pastor Thank you for teaching us how to follow closely. I love you very much sir.
https://www.kingsch.at/p/Y0YvS3B
http://pastorchrislive.org/followpastorchris/cemidwestzone
Happy Birthday Dear Sir. You are worth celebrating all year long. Thank you for being a great inspiration, and living a life worthy of emulation, in everyway. Thank you sir for all you are to Pastor, and for teaching us how to follow faithfully. I love you dearly sir.
Happy Birthday Pastor Sylvia You are an inspiration indeed. Your passion and Zeal for kingdom matters is contagious . Ce Ndeeba loves you #celebratingpastorSylvia2018
HBD to a Limit Breaker - Most Reverend Tom, a Man so Full of love for Jesus and our Man of God Pastor Chris. My family & I have been tremendously inspired and Blessed by your accomplishments in ministry through the years & how you still break new limits. We celebrate you sir!