C E Abuja Virtual Zone: NIGHT OF BLISS GWAGWALADA COUNTING on KingsChat Web
NIGHT OF BLISS GWAGWALADA COUNTING UP... 2 DAYS TO GO HALLELUJAH!!! #NOBGwagwalada #CEAVZ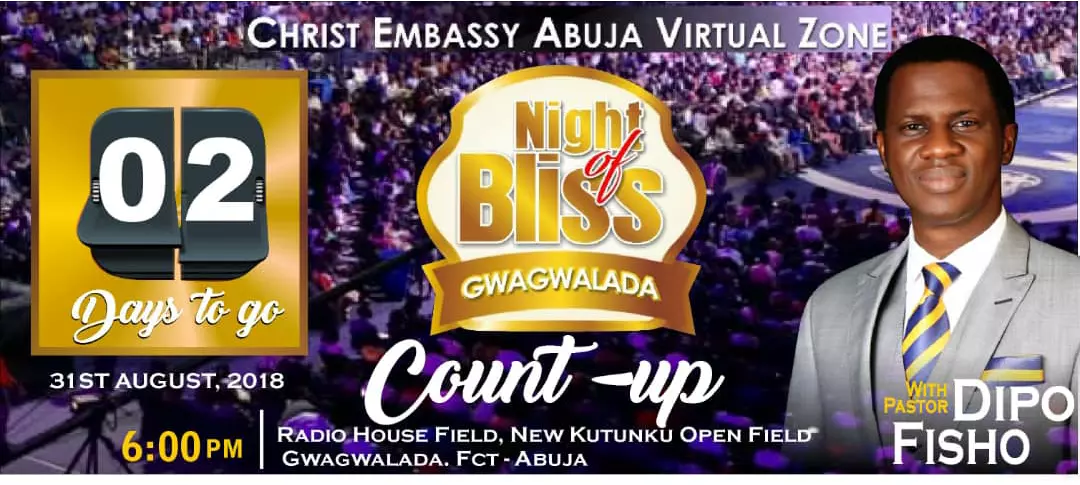 Happy birthday pastor sir.we love you. #supernaturalPOO #POOA2918.
https://www.kingsch.at/p/dndma05
Another great & exciting opportunity to win souls. Giving lives a meaning. #GlobalEvangelismDay #Sept1 #SoulWinningDiaries #LifeOfASoulWinner #cesazone5
Happy Birthday Beloved Sis. Bimbo Olaluwoye. Glorious things are spoken of you. You are blessed. Congratulations! #ceibsouth #nswvz1 #BlossomWomen
Celebrating God's love Helper of war Father,mentor,life coach. #supernatural POO #POOA2910
It's still our month of reflection and today's rhapsody reminds me why WORDS CARD GAME was created. The word of God is for doing and this game is designed to help you do today's rhapsody of realities. Visit www.byyourwords.org for more info
https://www.youtube.com/please view and subscribe to our channel for more.