LoveWorld TV: September: It is the month on KingsChat Web
September: It is the month of Auto-Edification Auto-edification by Glossolalia "But you, beloved, build yourselves up on [the foundation of] your most holy faith [continually progress, rise like an edifice higher and higher], pray in the Holy Spirit," - ‭‭JUDE‬ ‭1:20‬ ‭AMP‬‬ It is the month of self-edification. You're going to build your self strong. You're going to make progress. Rise like an edifice! You say "my life is a beautiful building for God" By the end of September you will be at a such a high level you hadn't imagined before. Congratulations on a glorious month ahead. #GlobalCommunionService #AutoEdification ________________ Tap FOLLOW on LoveWorld TV Superuser or Download our mobile app today, for the Best Updates. #LoveWorldTV Spreading Love, Changing the World #LoveWorldTVStationOfTheYear2017 #LoveWorldTVStationOfTheYears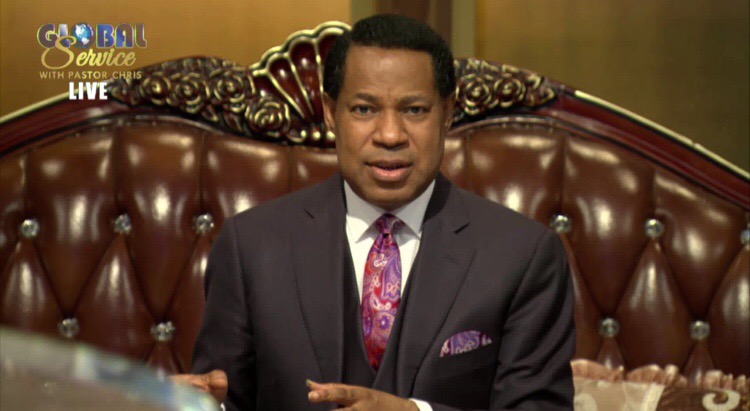 Our Month of Auto Edification #cebeninzone1 #cesapelerd
THE MONTH OF SEPTEMBER IS THE MONTH OF AUTO-EDIFICATION BY GLOSSALALIA 1 Cor 14:14-15, 18 Have you ever thought of improving yourself? We can improve ourselves Jude 1:20 (KJV & AMP) Build yourself on your most sanctified, purified faith by praying in the Holy Ghost Praying in the Holy ghost is praying in the Spirit. Utterance is granted you. Your life becomes an edifice. All those 15mins during our Prayer times, we would be praying in tongues Auto Edification is Self Edification You would say- "Father my life is a beautiful building for God" Make your life a beautiful edifice inside and outside. Zero in on this and make your life beautiful. By the end of this Month, you would be on another level of glory! CONGRATULATIONS ON THE MONTH OF SEPTEMBER!!! #PastorChrisontvnetworkseverywhere
SEPTEMBER IS MY MONTH OF AUTO -EDIFICATION. #globalcommunionservice #sazone5
SWITCHED TO AUTO EDIFICATION BY GLOSSOLALIA.
The Word has gone forth It's The Month of Auto(Self)-Edification 1 Corinthians 14:14-15, 18 1 Corinthians 14:2-4 KJV/AMP Ephesians 6:18-19 KJV/NIV Jude 1:20 KJV/AMP #NNEVZ1
September is my month of Auto-Edification. I am being built up #ceeket #ss2vz2
This is to everyone here, Joseph Nantomah is a scammer. He duped people in Nigeria of over N78m and ran to the US with his family. BEWARE
September our Month of auto_edification. Wow we will be so so edify by the Holy Ghost. #TEX2018 #ssvz2 #ceitam
SEPTEMBER OUR MONTH OF AUTO - EDIFICATION. Glory to God.
THE MONTH OF SEPTEMBER IS THE MONTH OF 'AUTO~EDIFICATION'. IT MEANS SELF~ EDIFICATION. #GlobalCommunionService #CEAVZ