CE Port Harcourt Zone 2: DAILY NUGGETS *HUMILITY PRECEDES PROMOTION* on KingsChat Web
DAILY NUGGETS *HUMILITY PRECEDES PROMOTION* *_"Likewise, ye younger, submit yourselves unto the elder. Yea, all of you be subject one to another, and be clothed with humility:/for God resisteth the proud, and giveth grace to the humble" (1 Peter 5:5)._* The Bible says God gives strength to the humble but sets Himself against the proud and haughty (James 4:6 TLB). If you want to always experience divine favours in your life, then you must be humble. Humility is a key to greatness, success, and promotion. God resist the proud. The more they try to rise or forge ahead in life, the more He exerts Himself in opposition against them. Their pride inevitably sets them against God's favour and loving-kindness. This is the reason some people, in spite of their great abilities, can't seem to fathom why they aren't making much progress in their lives. They've watched others who didn't have as much talent as themselves make progress and get promoted. Hence, they've even become bitter against everybody else. What they don't realize is that their stagnation or lack of progress isn't the doing of other men; their pride is what is making God resist them. I urge you today, choose the way of success. Choose humility; it's the pathway to greatness. Pride goes before a fall, but humility precedes promotion. God's promotion for the humble is certain; therefore, keep walking in humility, and you'll find yourself being elevated several steps at once (Psalm 75:6). Remember, a man's pride shall bring him low, but honour shall uphold the humble in spirit (Proverbs 29:23).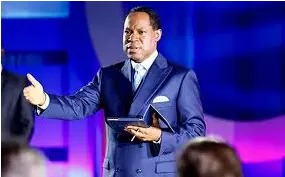 HBD Dear Sis. Queeneth Effiom, May your life continue to give vent to the truth of God's Word as you fulfill your destiny in Christ... You're Blessed and highly favor.. Congratulations ❤️ ❤️ ❤️ ❤️ #CRVZ #CalMC #TeamCalabarRocks
I remember the day you were born. It seemed just like yesterday. Now you are 1. #Ana-Reesedspecial #celvz
Happy happy supernatural birthday pastor ma. Thank you so much for being a good mother, a friend, teacher and pastor to me. Thank you for loving me the way you do and always teaching me. Ma so grateful for the love and care. I love you so much ma. Happy birthday
https://www.kingsch.at/p/Q2JBUHV
#soundmentalhealth #bookexcerpts
You: HBD to a mighty man, full of zeal and strength. You are moving forward unhindered and unstoppable. Your progress is ordained and sealed by the Holy Ghost. Another year of rapid advancement. We love you. Congratulations.