Pastor Biodun Lawal: Happy supernatural birthday to an on KingsChat Web
Happy supernatural birthday to an amazing and exceptional Pastor. Thank you for your extraordinary love and commitment to our MOG and ministry. You are such a huge blessing to all of us in the region. We deeply love and appreciate you.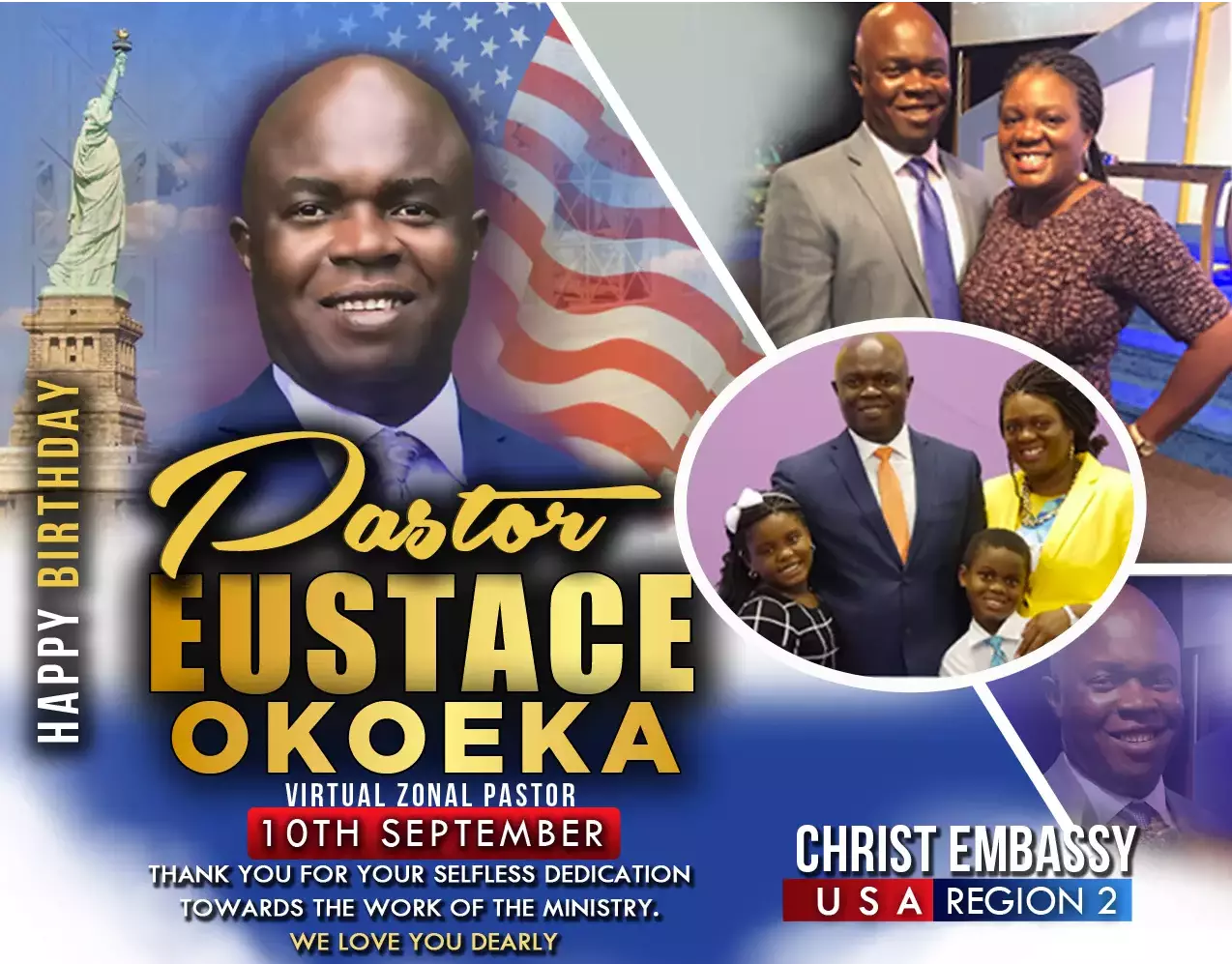 New Song from CHIKAY #dancetrack #Chikay #cephzone1 #cegph #newrelease https://youtu.be/5lf9D2D0Q6c
Happy 50th Birthday Sister Moshe. You are such a humble and kind person. It's a new level for you. Enjoy the 10 in 1 blessings. I love you dearly
pastorchrislive.org/followpastorchris/CEwarrisouth
🎉🇺🇸USA Region One's Pastor Salvation Series. Post #1: Pastor IT of Da Bronx!👏😍 🇺🇸 Pastor's Name: Pastor Itohan Olumurewa 🇺🇸Pastor's Church: Christ Embassy, Bronx, New York, Region 1, Virtual Zone 2 🇺🇸 Pastor's Salvation Year: 1988 🇺🇸 Who led Pastor to Christ: Although I was born & raised in a Roman Catholic Church, and my older sister led me to Christ when I was a child, My love affair didn't start until I was 13 years old in Queens College, Lagos. My friend invited me to a gospel concert & I looked forward to attending a 'protestant service' the following Sunday. When the minister made the altar call during that service , I came out and publicly declared my faith. It's been over three decades since then and the lord keeps getting sweeter & sweeter! How are you taking advantage of 50 Days of Harvest? Be the reason someone receives salvation today! Tell someone about Jesus today! #USARegionOne50Days #USAREGION1 #USAVZ2
https://zoebestspa.wordpress.com/2018/09/10/how-to-give-a-full-body-massage/
pastorchrislive.org/followpastorchris/CEwarrisouth
https://www.kingsch.at/p/ZWhiUWx
VICTORY IS SURE FOR US WHO HIM! LIFT UP SAY I AM A C. H. A. M. P. I. O. N #NNGC2018 #WORDMISSION #BLWNORTHAMPTON #UKZONE2
Happy supernatural birthday Pastor Sir. I love you dearly!!!!!