CE Kano: RHAPSODY OF REALITIES BE STRONG on KingsChat Web
RHAPSODY OF REALITIES BE STRONG AND VERY COURAGEOUS. Friday, September 14th, 2018. Only be thou strong and very courageous, that thou mayest observe to do according to all the law… (Joshua 1:7). Sometimes, in your journey of faith, things could get so hard and tough, and during those tough times, it could seem like God is far away. But the Lord is saying to you even now, "Know that at such times, I'm right there with you, because I'm in you! Therefore, be strong, and very courageous." That means, don't stagger. Be like Abraham; the Bible says he staggered not at the promise of God through unbelief, but was strong in faith, giving glory to God (Romans 4:20). Don't say, "I don't know the way things are now; I'm tired of all these troubles"; no! Troubles arise, and gravitate towards their solution. The challenges you're facing today are tailor-made for you; they're bread for you; chew them up. Refuse to faint in the day of adversity. 1 John 4:4 says you're of God; that means you hail from God; therefore, you've already overcome your troubles, challenges, pressures, adversaries, and adversities, because Christ, the greater One, lives in you. Hold on to the Word. The doctors may have said your fallopian tube is damaged, or that your lungs have become dysfunctional, or that you've got just few days to live; refuse to give up! Stand your ground in faith. Against hope, believe in hope, the hope provided in the Word, and it'll prevail in your situation! Maybe it's a problem in your family, or with your children; maybe you're feeling sick in your body, or it's your loved one that's suffering so badly. I have good news for you: everything will turn into a testimony for you. 2 Corinthians 4:17 says, "…our light affliction, which is but for a moment, worketh for us a far more exceeding and eternal weight of glory." There's glory for you at the end; it's for sure! Just remain confident in the power of God's Word to put you over, irrespective of the circumstances. CONFESSION: The Lord is my light and my salvation; He's the strength, and the stronghold of my life! I stand firm in faith, courageous and strong in the power of His might. I'm confident of this very thing, that He who has begun a good work in me will perform it until the day of Jesus Christ. The Word of God is my anchor in the storm. Glory to God! FURTHER STUDY: 2 Corinthians 4:8-9 [We are] troubled on every side, yet not distressed; [we are] perplexed, but not in despair; 9 Persecuted, but not forsaken; cast down, but not destroyed; Psalm 34:19-20 Many [are] the afflictions of the righteous: but the LORD delivereth him out of them all. 20 He keepeth all his bones: not one of them is broken. 1 Corinthians 16:13 Watch ye, stand fast in the faith, quit you like men, be strong. DAILY SCRIPTURE READING. 1-Year Bible Reading Plan: 2 Corinthians 13:1-14 & Ecclesiastes 6-8 2-Year Bible Reading Plan: 1 Timothy 1:15-20 & Jeremiah 32 #cekano #nnwvz2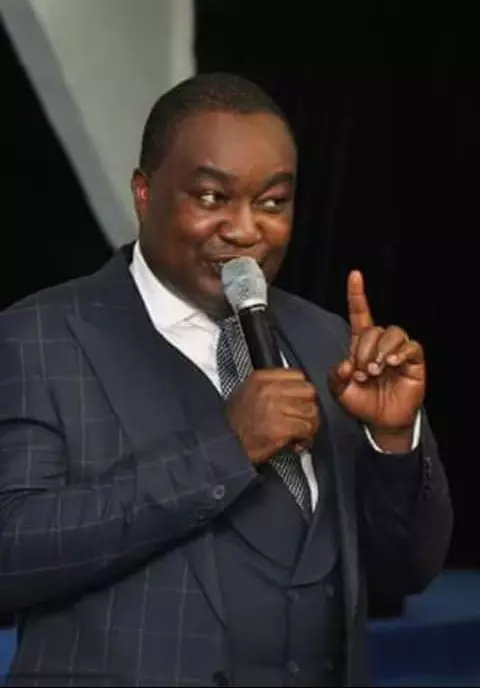 #ceshomolugroup #celz3 #pastorfemijegede #pastorchri7
https://www.kingsch.at/p/dzBsdkp
There is never a dull moment with #myror. My glory shout continues, now with a dance ...and a victory chant!!! Glory!! I stagger not, no matter what happens ,my story has already been told...I ALWAYS WIN!!
Thank you DAD! Dearest Dad, all the search engines fail to turn up the best words to express what bubbles in our spirits now. Thank you Sir for the ICPLC; for the Word, instructions, counsel and new Mandate given. Thank you so much Sir for these 3 extraordinary days of supernatural empowerment to change the world. You have launched us as cruise missiles and we are spot on! One thing is sure, we are bringing you the trophies from the nations.100 countries in 2019, YES SIR!! Thank you so much Sir. We love you dearly Sir! All of us- BLW Campus Ministry.
Happy Birthday Sister Joan Edwards... Your life is from glory to glory!!💓🍹💓 #CRVZ #CalMC #TeamCalabarRocks
#CESHOMOLUGROUP #PASTORFEMIJEGEDE #celz3
Glory be to God. Thank you Lord Jesus for a beautiful day of the Lord in the glorious month of AUTO - EDIFICATION in our year of the SUPERNATURAL . I am +1 today. It's been Awesome serving the Lord. Doing what He has called me to do. HAPPY BIRTHDAY TO ME.