Techlopedia: Your favorite social media app, on KingsChat Web
Your favorite social media app, KINGSCHAT, has gotten an new feature you will all lo-o-o-ve!!!😍😍 Announcing version 9 of KINGSCHAT that allows anyone and everyone to post videos to their timeline!!! Somebody shout glory!!!! 🎥🎦📽️ Hurry to the Playstore or Apple app store to update!!! (PS - If you don't immediately see the update be patient as the update rolls out to different regions in stages. But everyone should get the update within the next few days) 👍🏾👍🏼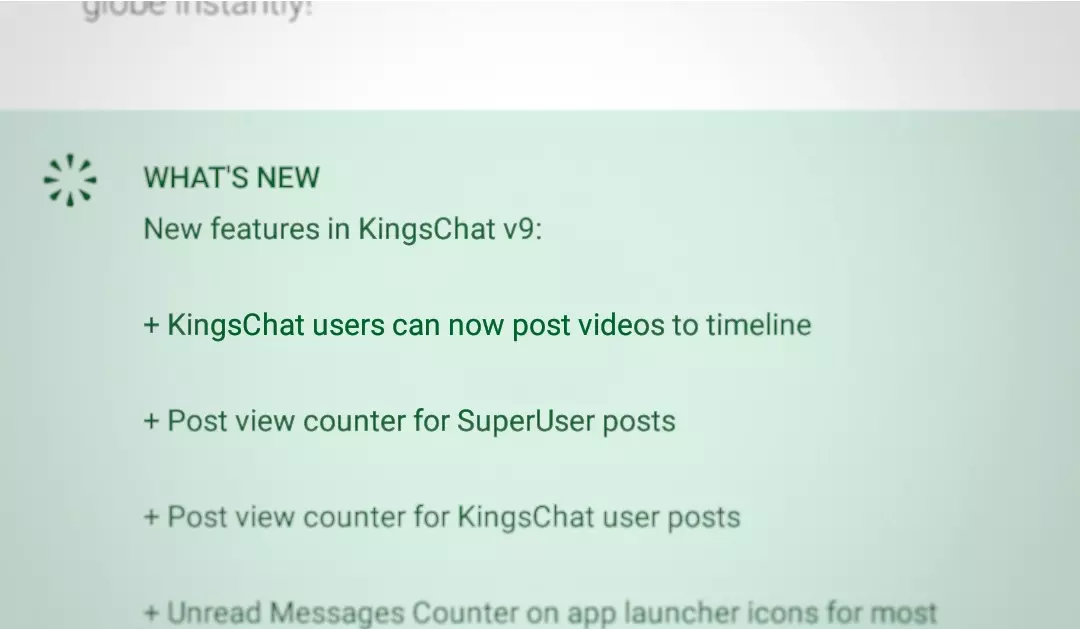 *Plsssssssssssssssssss* if you are in *ABUJA*, plsssssssssssssssssss *join Amb Roy Oamien Okhidievbie* to receive an *AWARD*🥇 and deliver a *SPEECH* at the *INSTITUTE OF DISASTER MANAGEMENT AND SAFETY SCIENCE* sensitization training!!!! *Please READ FLYER and share this.....
#rlpc #southeastregion #edonorthedocentral #auchimega
Pastorchrislive.org/followpastorchris/cewarrisouth
She's always involved, l love my Pastor... #lpcsa2018 #cesazone4
Wow! Lovely time with Pas Elizabeth at RLPC #SERegion #RLPC2018 #CEIKPOBAHILLCHURCH
https://www.kingsch.at/p/NTZxbyt
#1minwithPastorChris #LoveworldUSA 🇱🇷He didn't call us to religion...We are Champions! For we wrestle not against flesh and blood, but against principalities, against powers, against the rulers of the darkness of this world, against spiritual wickedness in high places. Wherefore take unto you the whole armour of God,... Follow LOVEWORLDUSA for more!
Wow..lovely time with Pastor Elizabeth at the RLPC #SERegion #RLPC2018 #CecIkpobahill2