Auxano With Pastor Obi: Episode 7 .... 24th October on KingsChat Web
Episode 7 .... 24th October 2018 Wow, another glorious day to be alive. Be inspired as you watch this. Remember, today is wednesday, therefore ensure you attend midweek service in your church. Have a great day! #TLB. #AUXANOWITHPASTOROBI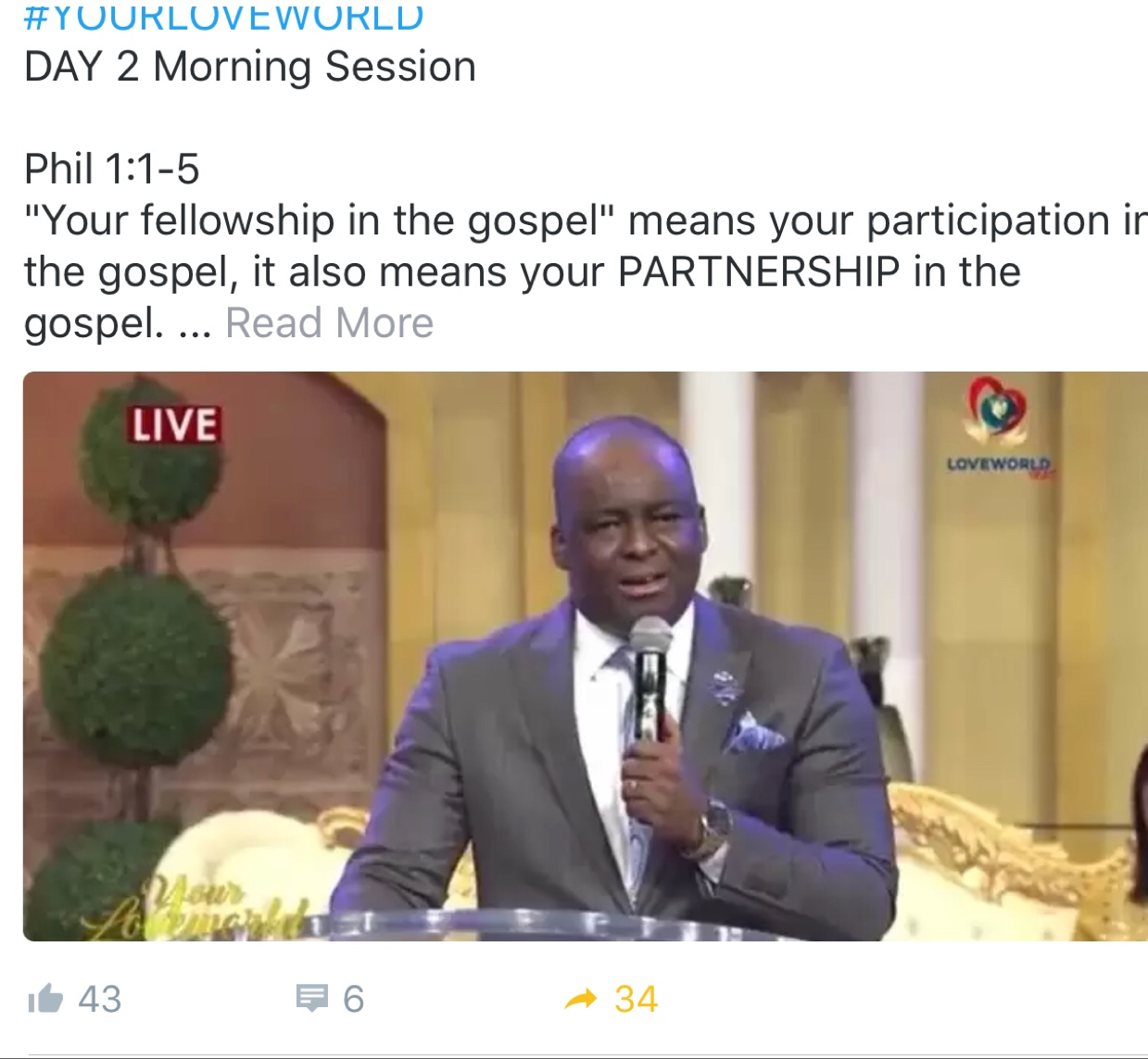 Will be an unforgettable experience #2daysofglory.
In the Name of Jesus, I live Triumphantly...!!
Supernatural Birthday To My one and only sweet Sister And Friend, Colleague, thank you for your labour of Love, and also your words of encouragement, advice, you are an inspiration. I Love You Plenty.
Cell Mega Convention on my mind. #cemidwestzone #cesiluko1 #group3
Happy Birthday Ore. Thank you for all you do for me and in ministry. Your steadfastness and dedication are an inspiration. Love you much. Have a wonderful day and a supernatural year.
Happy Golden birthday Dcn Ben. You lead; you reprove; you inspire. Indeed you are the Don! Thank you for touching my life and that of my family in a very special way. As you soar higher, the glory of this new phase of your life will far outshine that of the previous ones! Amen!
#CEMIDWESTZONE #CESILUKO1 #GROUP 4A #CHARISMA 1 #DUNAMIS (Cell6) Still on the matter: Cell Mega Convention
This very Saturday.... #cerandburg #cesazone1
#PGOrock #PGOisanhero #PGOisblessed #PGOisgraced
Happy Supernatural Birthday mumsellaine. As your days so shall your strength. The wisdom of God is at work in you mightily. Your best days just began;its indeed the morning of your life. I love you ever so increasingly ❤