Pastor Onyeka: The moment we have all on KingsChat Web
The moment we have all been waiting for.... ARE YOU READY!! YAYAYAAAAA!!! Thank you so much Pastor Sir #TLB #WORDCONVENTIONWITHTLB #WCWTLB #LIGHTHOUSEGROUP #CEAKENFA2MUCH #YAYAYAA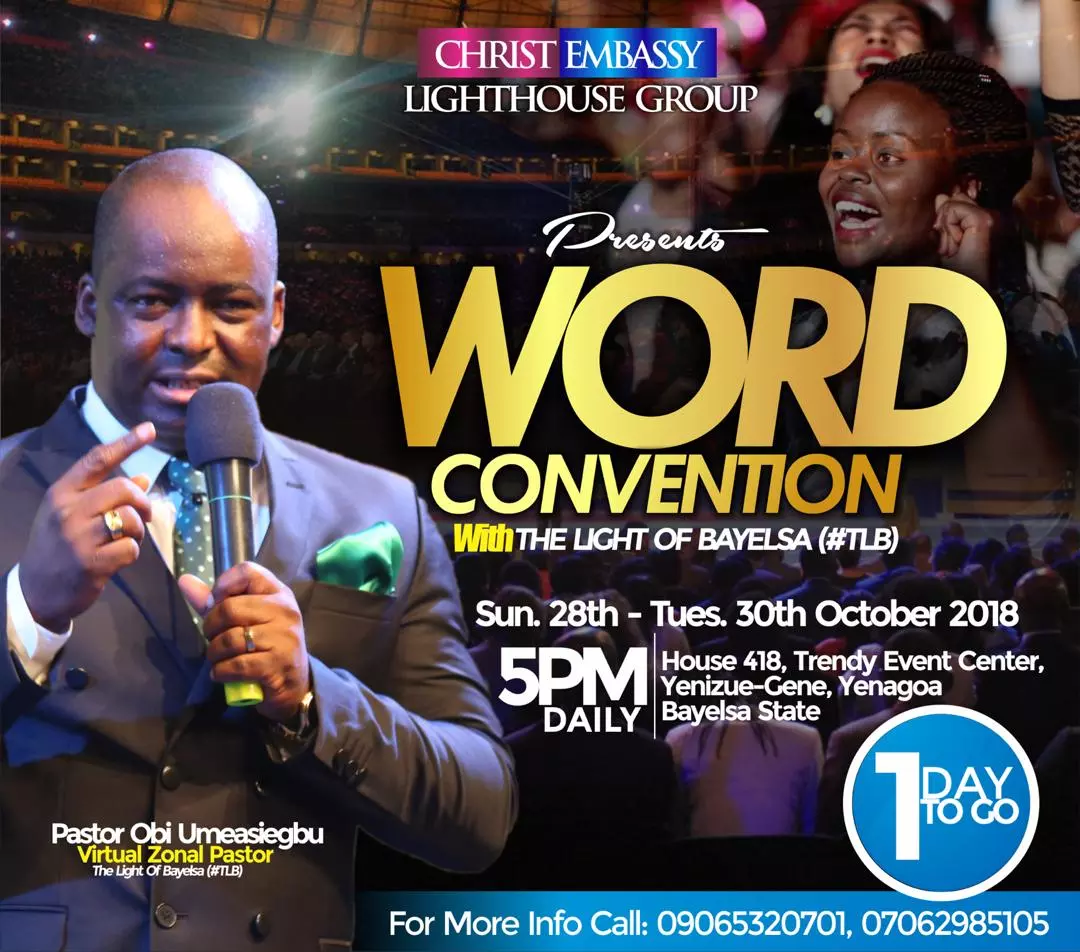 Ebiwei Zipamo
commented:
Thank you Pastor ma TLGs for bringing out the best in us always. #ceakenfa2much
Johnson Onas
commented:
Pastor ma, Thank you so much for this program. It's a new level..
Happening now. Christ Embassy Ondo Youth Conference. Arrivals #ceondoyouthconference #CEONDO #Swvz3
The king is here, our king, your king, their king. Celebration all the way for the king. Thank you sir for your kind words to me in particular it has turned me to a giant, an undeniable edifice. Your words are backed up with power. #ZEZE1027 #thehavennation #cesapele #ssvz1
My life is one of glory and excellence because I am a new creation in Christ Jesus! I am a success, a victor, and a champion forever because Christ is my source, my ability, and my sufficiency. Blessed be God. Hallelujah!
Photo Speaks........... More on the medical outreach at CE ita-Oshin. #oasis #ceabeokuta #ceItaOshin #instruction
"take no thought" "you don't get better by worrying." #ceabazone. #ifollowinstruction
I dominate and triumph over circumstances today and always. I flourish in the blessings of salvation— deliverance, divine health, preservation, prosperity, and wholeness—consummated for me by the death, burial, and resurrection of Christ. Blessed be God. Hallelujah!