CE Kano: *RHAPSODY OF REALITIES DAILY DEVOTIONAL on KingsChat Web
*RHAPSODY OF REALITIES DAILY DEVOTIONAL (FREE NOVEMBER PDF => http://bit.ly/2uh3g2D)* *ALWAYS REMEMBER HOW YOU LOOK .* Wednesday, October 31st . Pastor Chris _*But whoso looketh into the perfect law of liberty, and continueth therein, he being not a forgetful hearer, but a doer of the work, this man shall be blessed in his deed (James 1:25).*_ The Word of God is the mirror of God. The Bible says anyone who hears the Word and doesn't act accordingly is like a man who looks at himself in a mirror, turns around, and forgets what he looked like. (James 1:23-24). This means that God expects you to always remember who you are according to the Word; He wants you to always remember that His Word projects your image as "the glory of God!" You might say, "No, that can't be"; but 2 Corinthians 3:18 explains it. It says as we look at the glory of God in a mirror, we're metamorphosed; we're changed into the same image, from glory to glory. What does this mean? We know that a mirror only reflects whatever is set before it. Now, as you study the Word, particularly the Epistles, the reflection you see is the glory of God; that's the real you. This is what the Lord is asking you not to forget. The Word, the mirror of God, reveals that you're the righteousness of God in Christ Jesus; you're the seed of Abraham; you're an heir of God and a joint-heir with Christ! These and other realities are reflections of you that you shouldn't forget. You're the epitome of God's righteousness; you're His living tabernacle; the embodiment of His wisdom, love, and grace! See yourself that way; talk and act accordingly, and you'll experience the reality of Christ and His glory in your life always. *PRAYER* *Blessed Father, I thank you for your glory and righteousness in my life! I'm making progress with giant strides; I'm excellent, and full of glory. Your Word is working mightily in me, causing me to prosper in all I do, in Jesus' Name. Amen.* *FURTHER STUDY:* *||* *James 1:23-24* For if any be a hearer of the word, and not a doer, he is like unto a man beholding his natural face in a glass: 24 For he beholdeth himself, and goeth his way, and straightway forgetteth what manner of man he was. *||* *||* *2 Corinthians 3:18* But we all, with open face beholding as in a glass the glory of the Lord, are changed into the same image from glory to glory, [even] as by the Spirit of the Lord. *||* *DAILY SCRIPTURE READING* *1-Year Bible Reading Plan=>* Philemon 1:1-25 & Jeremiah 33 *2-Year Bible Reading Plan=>* James 5:1-20 & Ezekiel 31 #cekano #nnwvz2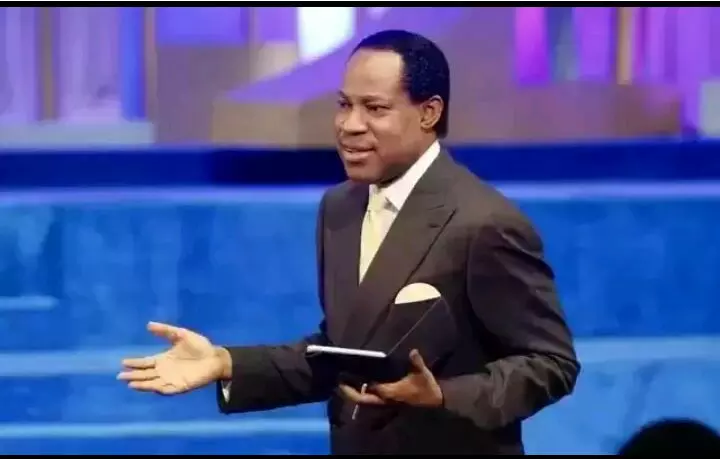 Still #celebratingsapience my dearest Global icon CEO; an Amazon of immeasurable success & Godly disposition; a trailblazer with unmatched winning ability. You're truly an excellent personality. Thank you for being a great inspiration to millions around the world. #CEIsherirocks
I am the epitome of God's righteousness, His living tabernacle, the embodiment of His wisdom, love and grace. What a description! Oh glory! #ror #mysunesis #iKnowWhoIam
Happy birthday Pastor Sir, I love you so much Sir. Thank you Sir for training us, leading us and guiding us, we so grateful for your love and care. God bless you Sir abundantly. #PLO1031 #PLOhighflyer #UGANDA #EAVZ3 #Happybirthday
I'm making progress with Giant Strides...!
Divine Health Realities 31 October 2018 I have the life and nature of God; therefore, I live in dominion over sin, satan and death! Christ is my life; divinity is at work in every fiber of my being. My health is sustained by the presence of the Holy Spirit in my body. Hallelujah! #cekano #nnwvz2
Happy Birthday My Royal Handsomeness...I celebrate you today and always ....enjoy🤗🤗😘😘😘💃💃💃💃💃💃 #carle1031 #isayyestotheflow #icelebratemyadvantage #supernaturalASG #igotthepastorflowadvantage #ceasaba
ALWAYS REMEMBER HOW U LOOK_31 Oct 2018 4 more uplifting articles download Ur copy of ROR_D Nov. Edition is OUT, kindly click 👉🏼 https://bit.ly/2QAVmrB Pastor Chris D Word of God is d mirror of God. D Bible says...click d link 2 read d rest 👉🏿https://bit.ly/2IkaeFt #InChrist
Amazing, beautiful, God fearing, mother of all, funky, full of Joy, hard-working, always out to make sure one is comfortable, love personified...this and a whole lots more is who I am Celebrating today...HBD Esteemed Sis Dupe...I love you permanently ma.