Pastor Chris Live: Prayer at 12noon and 10pm on KingsChat Web
Prayer at 12noon and 10pm (Local/GMT) - Wed Oct 31 God's Word is a mirror, and reflects our true image, which is the glory of God. Learn more in today's Rhapsody. Get your November edition from the store on your Rhapsody app or visit http://rhapsodyofrealities.org Ephesians 5:18-20 says, "And be not drunk with wine, wherein is excess; but be filled with the Spirit; Speaking to yourselves in psalms and hymns and spiritual songs, singing and making melody in your heart to the Lord; Giving thanks always for all things unto God and the Father in the name of our Lord Jesus Christ". At 12noon and 10pm (Local/GMT), we'll pray in tongues for most of both 15min sessions, being filled with the Spirit as the scriptures above admonish; giving thanks to the Lord for all the blessings of the outgoing month of October, as we look forward to an even greater month of accomplishments in November. Amen. Remember to attend the midweek service today in church onsite or online. God bless you.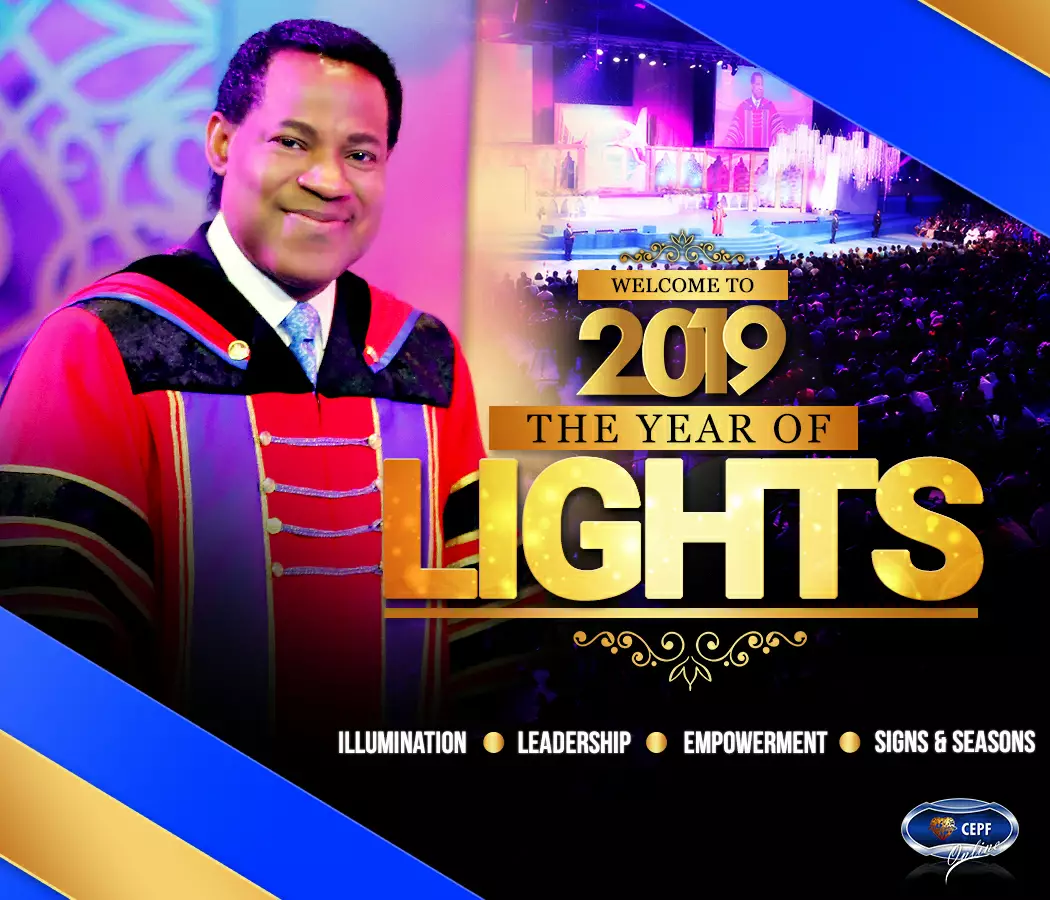 Lol......See them- The Trio. Mariere Brothers and Princess Ellisa. Wishing our Wonderful brother a merry celebration. Thanks for being so loving, helpful, protective and caring. You are always an inspiration. We love you massively.
Happy Birthday Pastor Sir, I am so grateful to God and so full of joy & excitement for yet another glorious opportunity to celebrate you today. I love You Sir. #PLO1031 #PLOHighFlyer
The laws in the UK may stop you from getting into schools to minister to these kids but no law will stop them from knocking on your doors. What are you going to give them? D gospel in ministry materials or what? are you going to shut your doors and ignore the children?
Happy Birthday Pastor Sir, I am so grateful to God and so full of joy & excitement for yet another glorious opportunity to celebrate you today. I love You Sir. #PLO1031 #PLOHighFlyer
Happy Birthday Pastor Sir, I am so grateful to God and so full of joy & excitement for yet another glorious opportunity to celebrate you today. I love You Sir. #PLO1031 #PLOHighFlyer
Happy Birthday Pastor Sir, I am so grateful to God and so full of joy & excitement for yet another glorious opportunity to celebrate you today. I love You Sir. #PLO1031 #PLOHighFlyer
Happy birthday pastor Louis u are a man sent from God. Thank you so much for raising Giants in the word. You truly inspire me and my world around. Thank your sir for been born at a time as this. Zimbabwe loves u and we love u dearly
Happy Birthday Pastor Sir, I am so grateful to God and so full of joy & excitement for yet another glorious opportunity to celebrate you today. I love You Sir. #PLO1031 #PLOHighFlyer
Special appreciation to Sis Oyinye. Thank you for your effort in all you do. God bless you in an ever increased measure. #ifollowinstruction #sevz2/media
Happy Birthday Pastor Sir, I am so grateful to God and so full of joy & excitement for yet another glorious opportunity to celebrate you today. I love You Sir. #PLO1031 #PLOHighFlyer