🌐LET DIS MIND WH WAS IN CHRIST JESUS IN D POWER&PURSUIT OF HIS PURPOSE ,CELEBRATING MY DURABLE RICHES@IPPC2018,BE IN ALL CONSUMMATE PARTICIPATNG PARTNERS💕WHERIN I'M EXHORTED ON D DIVINE MANDATE OF RHAPSODIZING D WHOLE EARTH WT D REALITIES OF D GOSPEL OF D KINGDOM& VISION400%#CE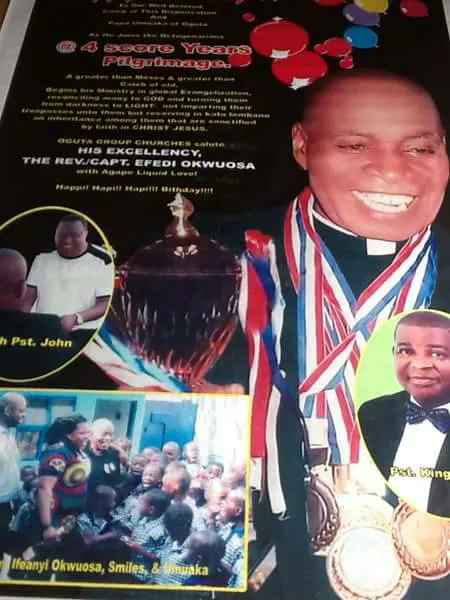 Wow! Happy Supernatural Birthday to me. It has has really been a year of the supernatural for me. Thank you Lord Jesus for another awesome year. Glory!!! #NSSVZ1 #CEBAYELSA1 #ZONEANATION
WINNERS DON'T QUIT BECAUSE THOSE WHO QUIT DON'T WIN
I have the light of life in me. I can never walk in darkness Hallelujah!
How Often Do You Use The No1 Daily Devotional? Have You Ever Wondered Why We Say The Rhapsody Of Realities Is A Messenger Angel? On This Excerpt On Your LoveWorld, Pastor Chris Oyakhilome Explains Why. To Get A Copy Of The Devotional, Kindly Visit; www.rhapsodyofrealities.org God Bless You. #rhapsody #realities #riches #lw #ippc2018 #celebrating #loveworld #pastorchris
Happy Birthday Dearest Sis Hlakaniphile!!! love you so very much
Psalm 16:7 Living Bible (TLB)  I will bless the Lord who counsels me; he gives me wisdom in the night. He tells me what to do.
Happy Birthday Highly Esteemed Sec Gen sir. Thank you for your exemplary leadership and for always looking out for me. I love you dearly sir. 💖