Affirmation Train: Wow! Wow!! Wow!!! We have on KingsChat Web
Wow! Wow!! Wow!!! We have something to shout about. What a gift! What a man!! Indeed, you are not a preacher but a man of God. Today we join millions around the world to celebrate an Icon, our father, teacher, life coach, mentor...and hero, Rev. Dr. Chris Oyakhilome. Pastor, you have made our lives so beautiful. In our fields of endeavours, we have become a wonder to our world because of your investment in us. As a team, we want to let you know that we love you so dearly. From all of us, we say, "Happy Birthday Daddy!" • Friends, you can also join us by leaving your birthday messages, greetings and wishes etc. on the comment section. God bless you. #affirmationtrain #team #happy #birthday #Daddy #offer7 #Dec7 #celebritychef #month #gathering #sheaves #celebrating #riches #instruction #autoedification #reflection #influence #supernatural #affirmationtrain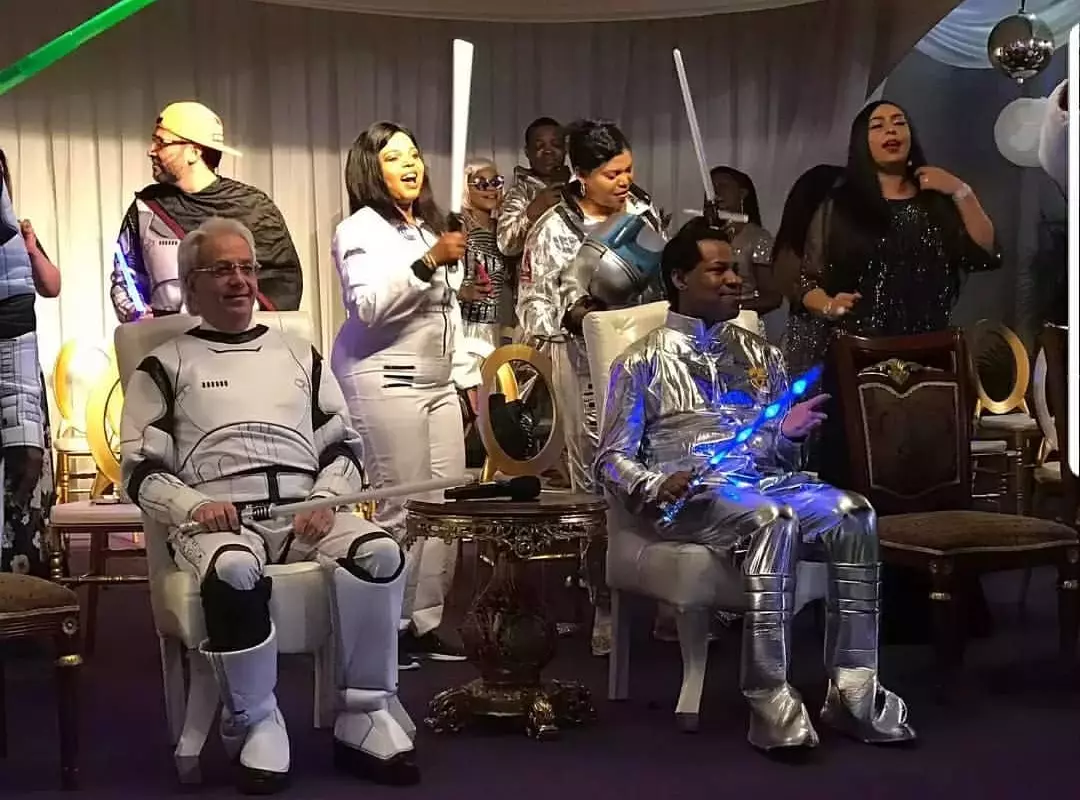 Celebrating our hero and superstar #cebeninzone1 #offer7 #dec7 #mediaactivist4christ
Happy Birthday Pastor. Words are not enough to fully express my feeling. You made life worth living for me. You thought and showed me the way, now I know my bearing. Many times I ask myself, what if you didn't answer the call? what if you were not born today? I love you. .
My life coach, my mentor ,my teacher. Happy birthday.
Happy birthday super dad,I love you so much
My father and life coach, I'm grateful to God for bringing you to me andproducingsuccess in me. Thank you Pastor and happy birthday! SSVZ2
I am who I am today, knowing all I know and doing all I do because Pastor Chris said yes to the call of God. Pastor is a gargantuan blessing to the body of Christ and on this great day in the year of the Supernatural, I say a very big happy birthday to my man of God. Love you Sir
Happy Birthday to my Father, mentor and Teacher Rev Chris Oyakhilome.Thank you so much for teaching me God's word .I love you so much.
HAPPY BIRTHDAY OUR GREAT TEACHER!!! - CE Governor's Road, Lagos Zone 2 Says THANK YOU SIR!!! Cheers!!!
Celebrating our hero and superstar #cebeninzone1 #offer7 #dec7 #mediaactivist4christ