Pastor Dee....."The Grace": Celebrating Our father.Sometimes i wounder on KingsChat Web
Celebrating Our father.Sometimes i wounder where and what would i be preaching if i had never met Pastor .Am greatful to God for he counted me worthy and trusted me with the same msg he gave Pastor .Happy birthday Sir #offer7 #cecanada #Dec7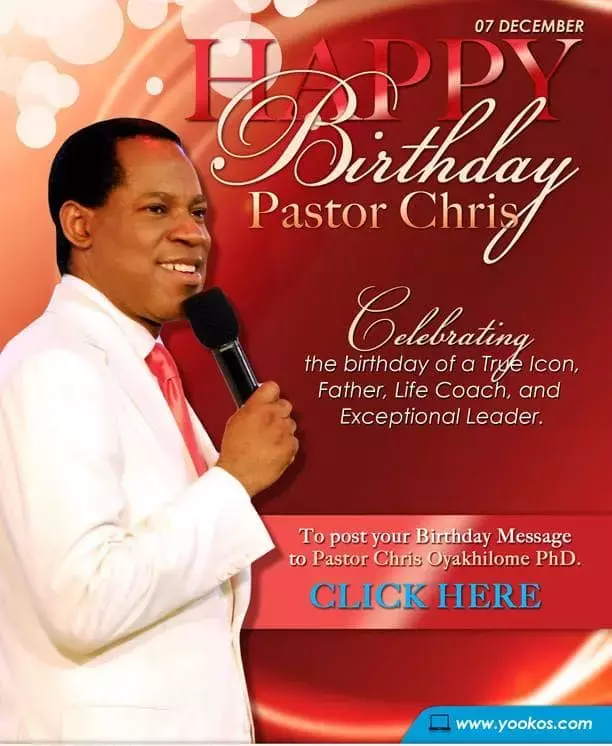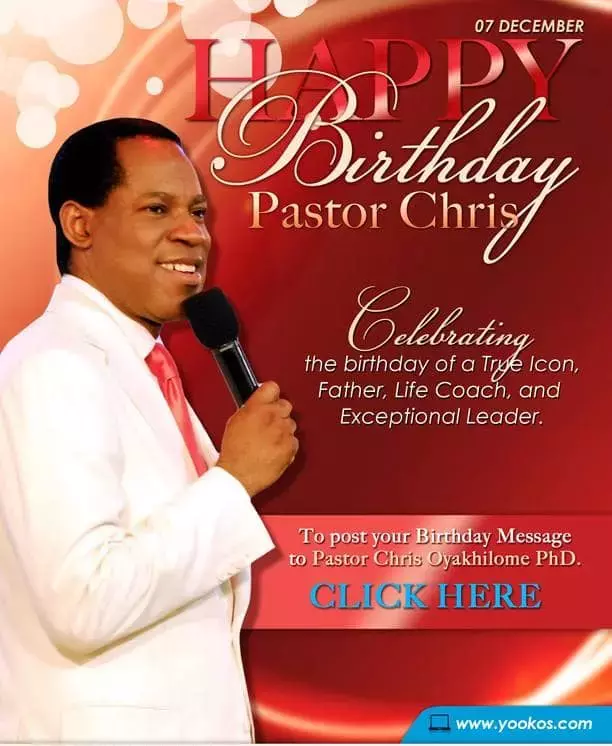 Time would fail to tell of how God anointed him with the Holy Ghost and with power, he's been about doing good healing those that were oppressed of the devil, for God is with him. I'm a living testimony as many are. More grace to our Dear Pastor. I love you sir.
Happy birthday pastor Chris 🎉🎉🎉
My Papa, bosso ya di bosso, period!!! Happpppppppyyyyyyyyyyyyyyy 🎊🎉🎂😍🙆‍♀️🙏 #Dec7 #BLWSAZONE
Happy Birthday Pastor Chris.Thank You for changing millions of lives all over the world. I celebrate you Sir. I love you #Dec7
Happy birthday my father and pastor! Thank you for all you are. The Church is moving on and we are with you Sir
There is nothing greater on earth than changing the life of a man for God, nothing greater than lighting a spark in a man's spirit, my Pastor is the greatest because he DOES THIS, and now we all do as we see our father do. I love you endlessly Pastor, Sir!! Happy birthday!!!! 🗣👑✨
Happy Birthday Pastor Sir. The world is a better place because you came. Thank you for being a burning and a shining light; millions are rejoicing in your light today and we salute you Sir.
I Just Can't Stop Celebrating my FATHER and My MAN OF GOD PASTOR CHRIS. You are truly a gift to Man Kind. I LOVE YOU SO MUCH SIR. 💗
Happy Birthday Daddy! Thank you for saying yes! Thank you for giving my life a meaning. I love you more than words can say! #Dec7 #Offer7