Onyeka Castellini: Happy Birthday my Daddy, my on KingsChat Web
Happy Birthday my Daddy, my Pastor, God's General, Apostle sent for our times. I bless God that you answered the call and are emptying Hell Fire per second through the word of grace that is in Christ Jesus. I can't imagine what my life would be without you. Happy Birthday Sir!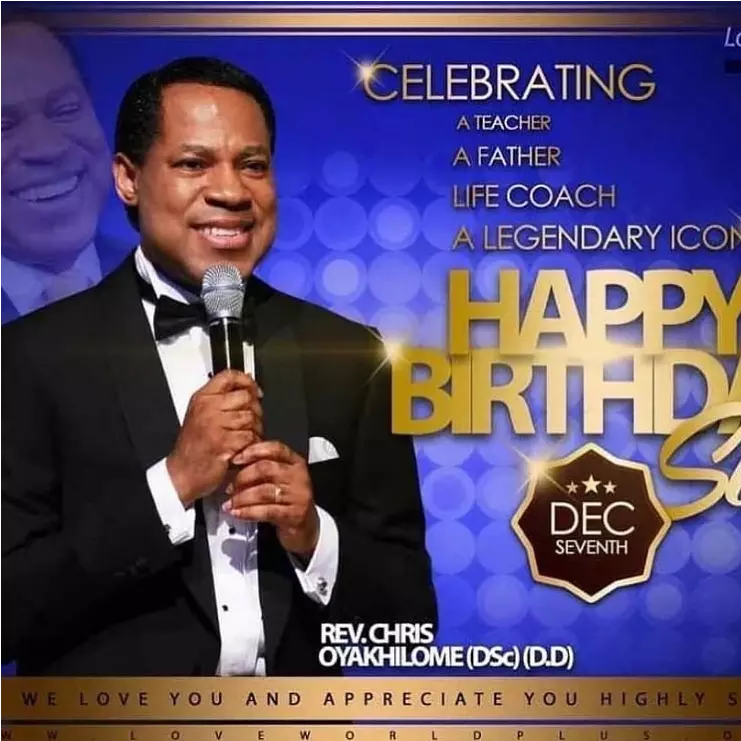 a throw back with my former classmates🙈😂. Look at me today! im a preacher , a scribe and a teacher of righteousness. HAPPY BITHDAY PASTOR SIR
Happy Birthday to our mentor and life coach! We are grateful to God for a rare gift like you Pastor. I love you!
Happy Birthday Pastor. You are one in a million.I love you ❣❣❣❣❣❣❣❣❣❣❣❣❣❣❣❣❣❣❣❣❣❣❣❣❣❣❣
Celebrating our daddy. God so loved us & gave U 2 us. If we dance/shout it wont be enough. Heavens speak of UR glory, d earth of UR beauty. UR love 4 us is new every morning & UR investment 2wards our advancement is ever sure. We LOVE U so dearly sir #D5Jslovepastorchris #Dec7Can
Join us now for a time of refreshing during our online Friday prayer service. Login with the link below: cebz1app.cf #cebeninzone1 #dec7
Happy birthday Pastor Chris Sir! Thank you for your devotion to the Kingdom of God. I love you dearly Sir #PASTORCHRIS
Celebrating my life coach, father and best mentor. Thank you so much sir for moulding my life into a glorious one through your profound teachings. I love you sir. Happy birthday to the best dad.
There is no other like you sir. Full of joy & love. The revelation of d new creation that you brought to us is second to none. The world is blessed bcos of you. I cried everytime i fix my gaze looking your eyes. What a Godman you are. Happy Birthday father, I love you eternal.