Dennizbamidele: .. Happy Glorious Birthday sir, on KingsChat Web
.. Happy Glorious Birthday sir, its from one level of Glory to Another #celebratingthekingsbirthday #dec 7 #loveworldbirthday #proudlylw #lovepersonified #iloveyou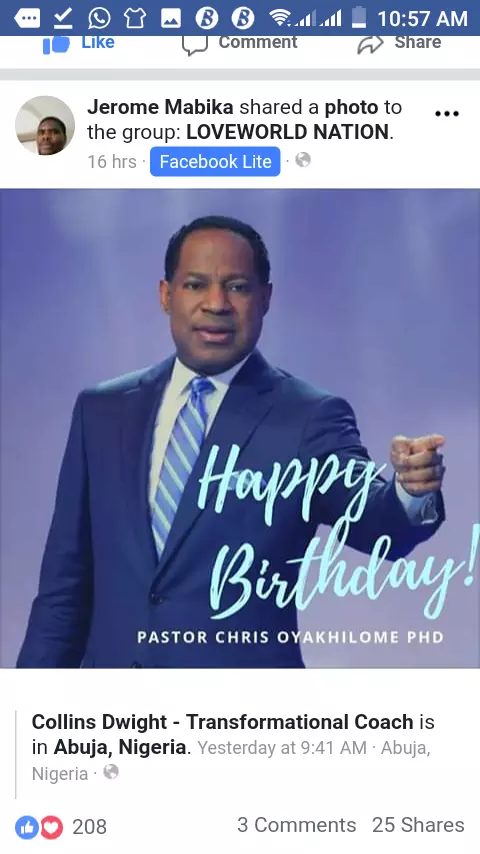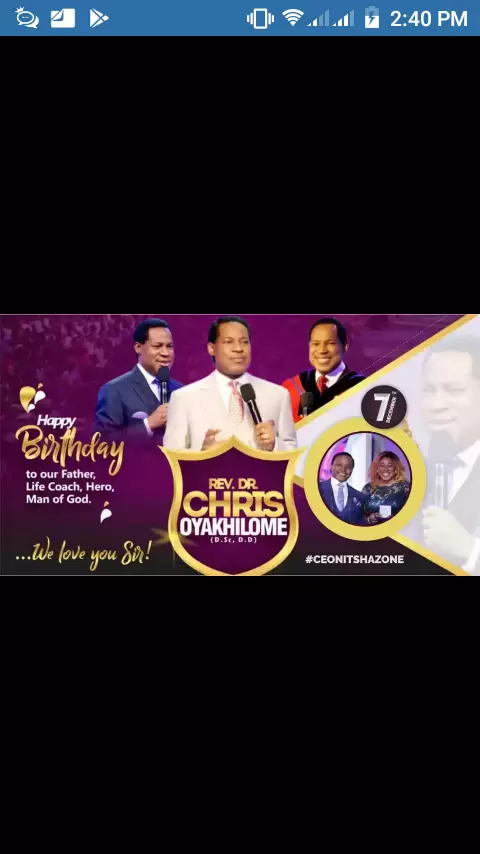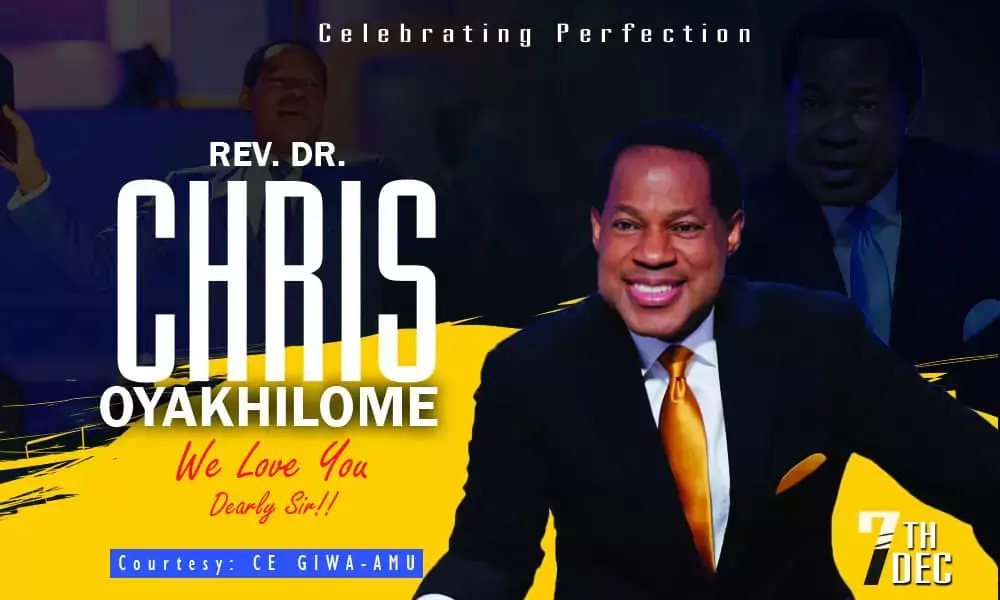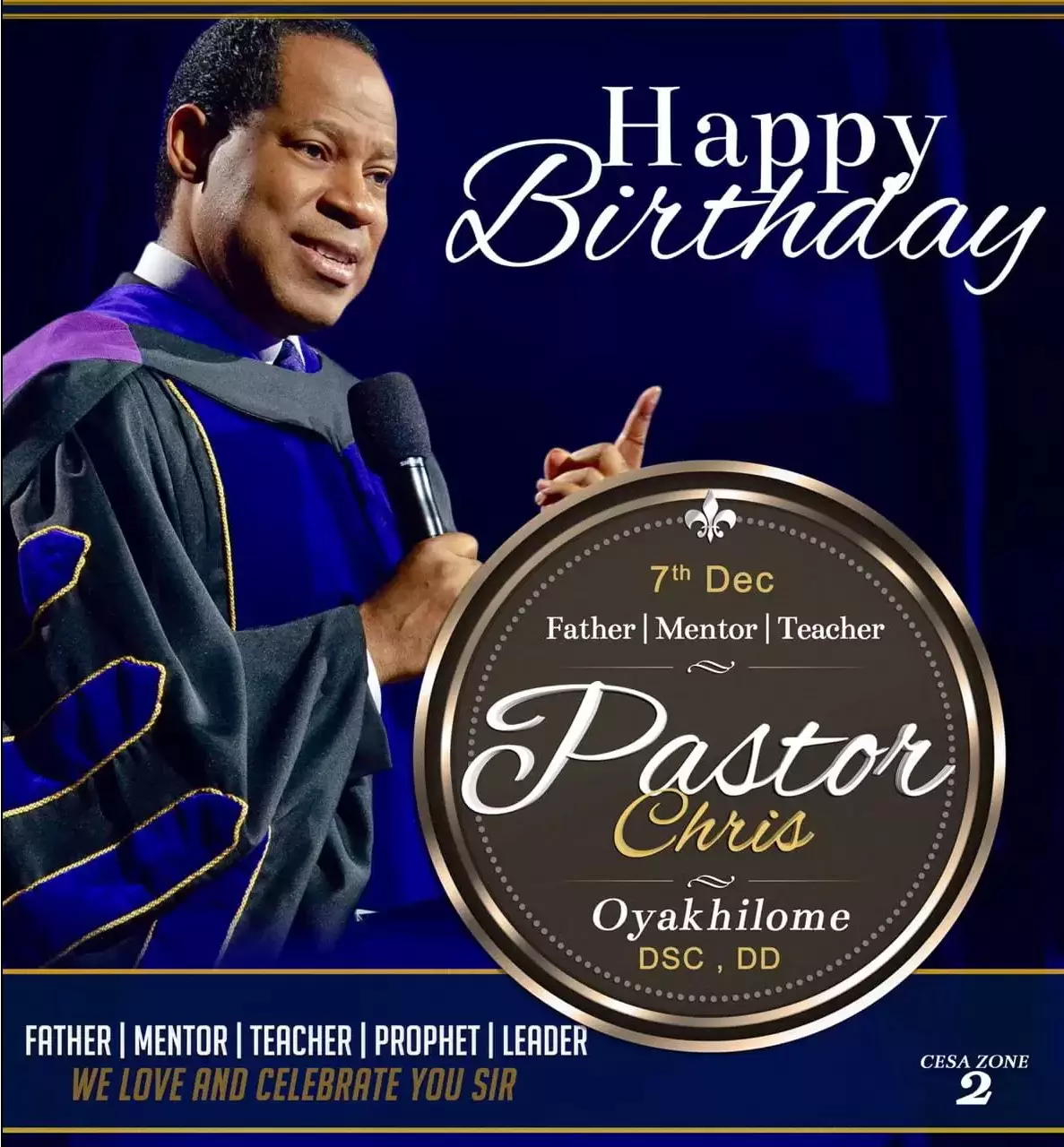 Dennizbamidele
commented:
its my pastor's birthday, words will not be enough to describe your personality ... thank you for saying YES to God, we are product of the words you've spoken to us, you're loved personified, thank you sir for loveworld Nation, we are glad to have you as our life coach ,mentor, teacher,pastor, dad and lots more thank you sir for taking the divine presence to the whole world, and demonstrating the character of the spirit you're loved you are love personifield ... Happy Glorious Birthday sir, its from one level of Glory to Another #celebratingthekingsbirthday #dec 7 #loveworldbirthday #proudlylw #lovepersonified #iloveyou
Happy birthday dear Pastor Chris, thank you Sir for giving our lives a purpose, a reason for living. We in Zone E1 salute you Sir. We love you dearly.
#Celebrating A Star #Christ Embassy nungua main
Happy Birthday to the greatest Dad in the whole world. Words are not enough to say all that you mean to you. I love you so much Daddy and I am with you till Jesus comes...
a throw back with my former classmates🙈😂. HAPPY BIRTHDAY PASTOR SIR. PASTOR YOUR TEACHINGS AND TRAININGS MADE ME. I LOVE YOU SIR FOREVER #dec7
Join me as I celebrate my most excellent Father, without any apologies
Happy Super birthday to you dear Pastor Sir
A legend was born today!! #offer7
Happy birthday dear Pastor Sir, thank you sir for your kindness and selflessness. I love you sir
Screaming Happy birthday to ourDearest Highly Esteemed Father! Thank you for saying Yes to the call! Because of the Vision of the ministry, I can see! I can see my life! I can see my future! Thank you so much sir of living Christ in every way! #Dec7 #HappyBirthdayPastorChris