Angela Nwanyanwu-Igbine: Happy Birthday Pastor! thank you on KingsChat Web
Happy Birthday Pastor! thank you for giving me full understanding of the gospel, knowing that nothing else matter accept God. Thank you for teaching me how to reach out to others and Give their lives a Meaning. Thank you for teaching me to be an activist . I love Pastor!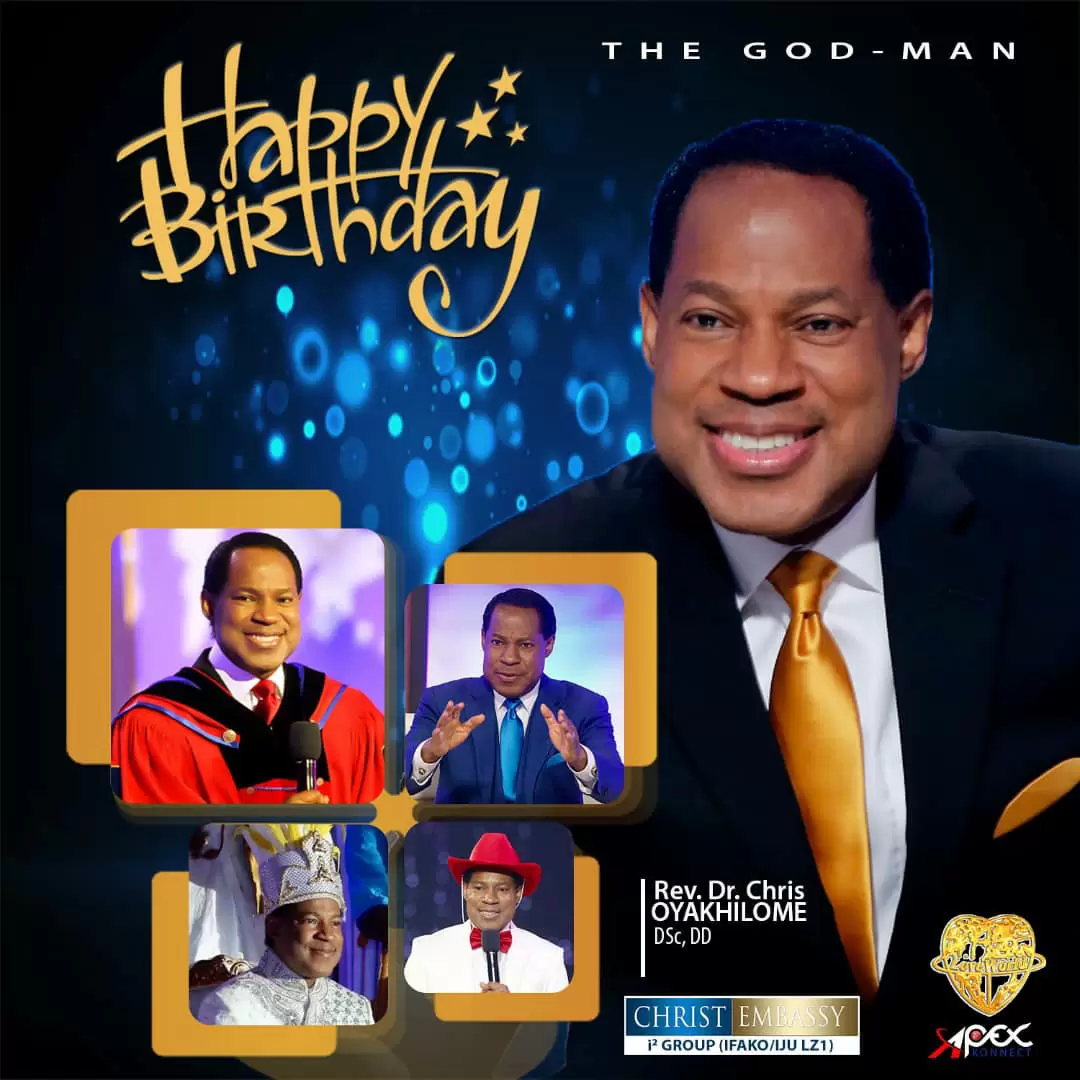 I celebrate you sir for being a window of heaven, a passport to the divine, a roadway to truth, an icon of Christ and the definition of the Spirit. Thank you for being the realisation of God's dream. Love you Sir. Happy Birthday Sir #Supernatural #Dec7 #Celebratingmyfather #UKVZ4
Happy Birthday Pastor Sir Thank you for teaching me the Word of God. #CEReigerpark #CESAZone2 #Offer7
Words will never be enough, dad. Thank you for this vision. Thank you leading me into purpose. I'm resolute. And your words keep me on track. I'll never lose my way. I love you too much. ❤️ #Dec7 #Offer7
And we decided to celebrate our Man of God Pst Chris with the traffic wandens. We got them lunch and refreshment, You need to see the excitement.I love you Sir #HappyBirthday #Offer7 #Dec7 #IDS #MTW #RapEmpire #CalMC #TeamCalabarRocks #LWdayOfService2018
I spot my my Pastor #CEIBSOUTH #SWREG
#photospeaks CE BENIN VIRTUAL ZONE INTERNATIONAL DAY OF SERVICE REPORT. The Nigeria Police Station Aduwawa. #Offer7 #cebeninz
Pastor Chris , you have impacted the city of Chicago, USA and the whole world with the Gospel of our Lord Jesus Christ. Thank you so much Pastor Chris. I love you. HAPPY BIRTHDAY!!! #Dec7 #HBDPASTORCHRIS
Father... You have been Just like the word, a light...That shines in my path and never let me miss my way.You taught me all I know through the word,you showed me the most important aspect of Christianity &that's life in and with the spirit. I cannot thank you enough,i lov u dad.