CE OGOMBO Lagos zone5: Still celebrating our Super Dad, on KingsChat Web
Still celebrating our Super Dad, Rev Chris Oyakhilome, this is the 10-in-1 dance challenge during the 1st service at CE OGOMBO CHURCH 1 #offer07 #dec7 #celz5 #ceogombo #10in1dancechallenge0710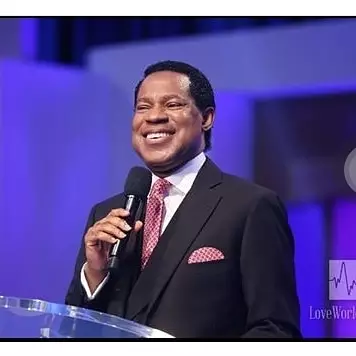 Ebere Ogbonna
commented:
The Lord our God in our midst is mighty!!! See Dcn Uche rocking. Offer 7 should be monthly 😉
11:45pm Prayer Session Monday, 10th December 2018 #cekano #nnwvz2
Happy Birthday Nana. I love you lots. You are the best of God. From glory to glory.
Happy birthday Sister Christabel Akpagloh, CE Hamilton, NJ. We love and appreciate you dearly ma! #usarg1vz2
Global Day of Prayer & Fasting begins today! 6am -6pm today until Sunday Dec 16th. I am ready! You too can take time to meditate on the Word & receive direction & revelation for rhe new year. Glorryyy!! #prayerandfasting #ceeastbayca #californiagroup #USARegion1 #USARegionVZ1
5am Prayer Session Tuesday, 11th December 2018 #cekano #nnwvz2
[📹VIDEO] CE Hawaii accepts the dance challenge in honor of our man of God! #dec7 #dancechallenge0712 #cehawaii #usarg1vz2
🤹‍♂🤹‍♀ HOW TO MULTITASK AND GET MORE DONE:- Multi-tasking is a way of life for many, while others try to avoid doing more than one thing at a time. By definition, multi-tasking is simply the action of completing multiple tasks at one time.  Multitasking can help you get more done in less time, without the feeling of being pulled in ten different directions at once. These five principles of effective multitasking can help you maximize your time. FOLLOW THIS SUPERUSER FOR MORE... #blwzonej #multitask
The Apostle to the Nation's The Apostle and Prophet of the Divine Nature Thank you for all I have learnt in Christ and still learning through this awesome calling and ministry that God has given you. Happy birthday Pastor Sir! I love you.