CE Port Harcourt Zone 2: _Remember our Prayer and Fasting on KingsChat Web
_Remember our Prayer and Fasting started yesterday._ (10th Dec till 16th Dec). 1. Make sure everyone you know around you follows pastor on Kingschat. I said this because I know you are following pastor already and everyone around you should carry-on the atmosphere of prayer with you. Simply because you are a man on a mission who needs no distraction. Especially from friends... 2. Set out times to study. Don't just go about doing your work as though you are not fasting.... Some people do this to take away the thought of not eating. Listen. You are doing this deliberately to set a change in your future, this is strategic. So make sure you see the not eating as a major factor to seeing your result materializing. 3. Make sure you get the prayer points by pastor as he posts them on Kingschat, then pray at the specific times. Even if you are working, no one can close your mouth while working, start muttering in tongues with the Prayer points in focus, and when it gets serious you can go to the bathroom and finish the job! Glory to God! 4. When you pray believe, this is not a "religious act" some people will say "I can fast for 7 days without eating" but you can see they are missing the point. It's not about the days... It's about the direction given to us and also about the purpose. See it as a purposeful act of separation with the Holy Ghost! 5. Make it fun. Interrupt your times with tongues... Make it a communication Channel with the Spirit, start asking the Holy Ghost questions in tongues and train your spiritual ear to listen to HIM, Because... HE WILL SPEAK TO YOU! 6. Have your notepad or any writing tool close to you. You don't want to miss any prophecy or word of knowledge or idea the Lord is about to pour out on you! 7. The point doesn't have to get to number seven to become complete... You know what to do. Enjoy the week in the Holy Ghost!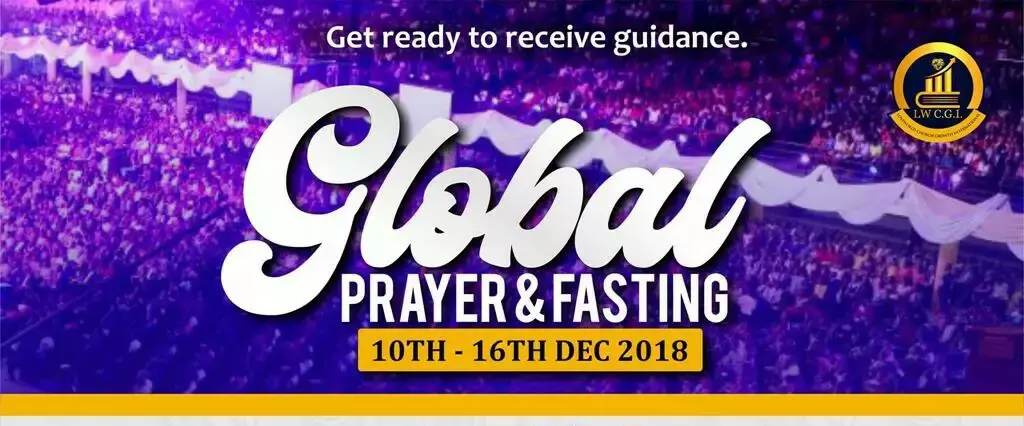 Thank you my great minister of God, Frank Edward for blessing Widows yesterday. We pray that the Lord God will increase and favour you in all side,the Lord will protect you and your family.Your ministry will grow from glory to glory and from grace to grace in Jesus name Amen.
#HLCPH2019 "and the work is great: for the palace is not for man, but for the Lord God." ‭‭1 Chronicles‬ ‭29:1‬ ‭KJV‬‬ With these words and more the Highly Esteemed member of the CEC and the Pastor of the CE Port Harcourt Ministry Center, Rev Ray Okocha stirred the delegates and communicated the historic significance of the #HLCPH "This program is divinely orchestrated and ordained to bless and uplift all in Rivers State and indeed the world! After 10 years the Man of God, Rev Dr Chris Oyakhilome is again coming to the City of Port Harcourt in the Fulness of the blessings of Christ! This is indeed a divine visitation " he said. Shouts of joy enveloped the whole congregation as prophecies came forth to affirm the word of God! The anticipation is palpable, the joy tangible as prayerful preparations begin for #HLCPH #HLCPH #HLCPH2019 #DIVINEVISITATION #HLCPHWITHPASTORCHRIS
Start off your day on the right note... This message is available on the Pastor Chris Digital Library. You can renew your PCDL subscription instantly and online by clicking on this link https://tinyurl.com/y9sqaabd
#Praying now Thank you Pastor Sir for this opportunity EAZ3
Happy birthday Pastor Dr Ruth Musarurwa, our dear Zonal Pastor. CE Highfield loves you and are following you all the way as you follow Jesus. #PastorRuth1012 #cesazone5 #cehighfield
"When you pray, you make power available for the works of righteousness; you effect definite changes in the realm of the spirit to your advantage." https://wp.me/p6q8It-2xd