Affirmation Train: #AFFIRMATIONTRAIN 17TH DECEMBER. I affirm on KingsChat Web
#AFFIRMATIONTRAIN 17TH DECEMBER. I affirm that my mind is anointed to think the "God-kind" of thoughts. As I meditate on the Word and affirm it boldly, I build a wealth of thoughts that keep me in the arena of glory, health, and prosperity, causing me to live the supernatural life here on earth. The anointing of the Holy Spirit is at work in me, guiding me in the path of truth. I am established in righteousness, steadfast and unmovable in the Lord, filled with the knowledge of God, in all wisdom and discernment. I know all things by the Spirit; therefore, I give expression to the life of Christ and His nature of righteousness in me, functioning with precision and wisdom in all I do. I live continually in the light of God's Word: in the light of my righteousness in Him. I walk with the consciousness of my victory and dominion over Satan, the cohorts of darkness, and the circumstances of life. I experience the power and supernatural grace of God today, as I make manifest the savour of the knowledge of Christ, in every place. Blessed be God. Hallelujah! SPEAK IN OTHER TONGUES NOW • Be bold to say the same things that God has said concerning you in His Word. That is what takes you beyond salvation, to enjoy the benefits of salvation ~ Pastor Chris Oyakhilome. You can now reach us on: • info@affirmation-train.org • www.affirmation-train.org God bless you. #offer7 #Dec7 #gathering #sheaves #celebrating #riches #instruction #autoedification #reflection #influence #supernatural #affirmationtrain #merrychristmas #inadvance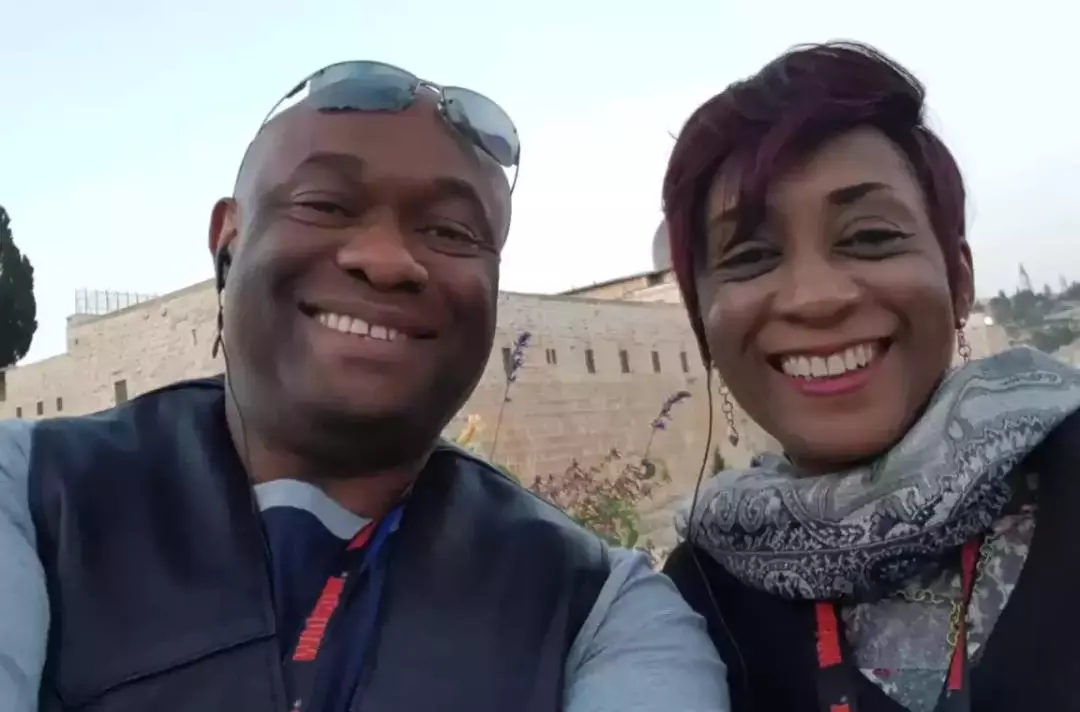 Joyeux anniversaire Sr. THANIA. Nous célébrons la simplicité, l'efficacité et l'excellence. Tu es un don du ciel. Nous t'aimons. #EWCAVZ4 #THEHAVENNATION #ZONEE7 #CEVillejuif #TheMonthOfGatheringSheaves
it was all about thanksgiving #CEUYO #SSVZ2 #THANKSGIVING
Last one...😂😂🤷‍♀️ When Pst Sean adamantly says he doesn't smile on pics. This is what we got... Still celebrating you Sir. I love you 💃💃🕺🕺🕺🎂🎂🍰🍰
#Recap of the Global Prayer service with P.Chris -Don't allow yourself to be used against the Church of Jesus Christ -You do not prepare for war in times of war but in times of peace -Always takes sides with the Spirit of God -Be tough for God #Cesazone5 #Supernatural #2019...
Happy glorious birthday my lovely daughter, Sis THANIA. We celebrate the glory of God. Enjoy your day. We love you #EWCAVZ4 #ZONEE7 #TheHavenNation #CEVillejuif #TheMonthOfGatheringSheaves
#AFFIRMATIONTRAIN 17TH DECEMBER. I affirm that my mind is anointed to think the "God-kind" of thoughts. As I meditate on the Word and affirm it boldly, I build a wealth of thoughts that keep me in the arena of glory, health, and prosperity, causing me to live the supernatural life here on earth. The anointing of the Holy Spirit is at work in me, guiding me in the path of truth. I am established in righteousness, steadfast and unmovable in the Lord, filled with the knowledge of God, in all wisdom and discernment. I know all things by the Spirit; therefore, I give expression to the life of Christ and His nature of righteousness in me, functioning with precision and wisdom in all I do. I live continually in the light of God's Word: in the light of my righteousness in Him. I walk with the consciousness of my victory and dominion over Satan, the cohorts of darkness, and the circumstances of life. I experience the power and supernatural grace of God today, as I make manifest the savour of the knowledge of Christ, in every place. Blessed be God. Hallelujah! SPEAK IN OTHER TONGUES NOW • Be bold to say the same things that God has said concerning you in His Word. That is what takes you beyond salvation, to enjoy the benefits of salvation ~ Pastor Chris Oyakhilome. You can now reach us on: • info@affirmation-train.org • www.affirmation-train.org God bless you. #offer7 #Dec7 #gathering #sheaves #celebrating #riches #instruction #autoedification #reflection #influence #supernatural #affirmationtrain #merrychristmas #inadvance
THE THANKSGIVING CONTINUES 😄 Members of Christ Embassy Delft celebrating the goodness of the Lord in dance #cesazone4 #WelcomeToTheFamily #thankyou
Glory. We are counting up. Hallelujah.
2019 is fabulously beautiful@thechristianempire Thank so much!I am gladly taking my orders🥂