CE MID-WEST ZONE: 3 DAYS TO CAROL SERVICE on KingsChat Web
3 DAYS TO CAROL SERVICE #Countup Were you at Carol service last year? Then you don't want to miss Carol Service 2018, themed "Celebrating royalties". It's holding at Christ Embassy Bowen, King George Hall by Robert Rd Junction, Main Market, Warri 📅 21st December 2018 ⌚ 4pm. Invite someone as well to be a part of this special evening in God's presence as we celebrate the Lord Jesus Christ. God bless you. #Cemidwestzone #Cemwzcarolservice #Carolservice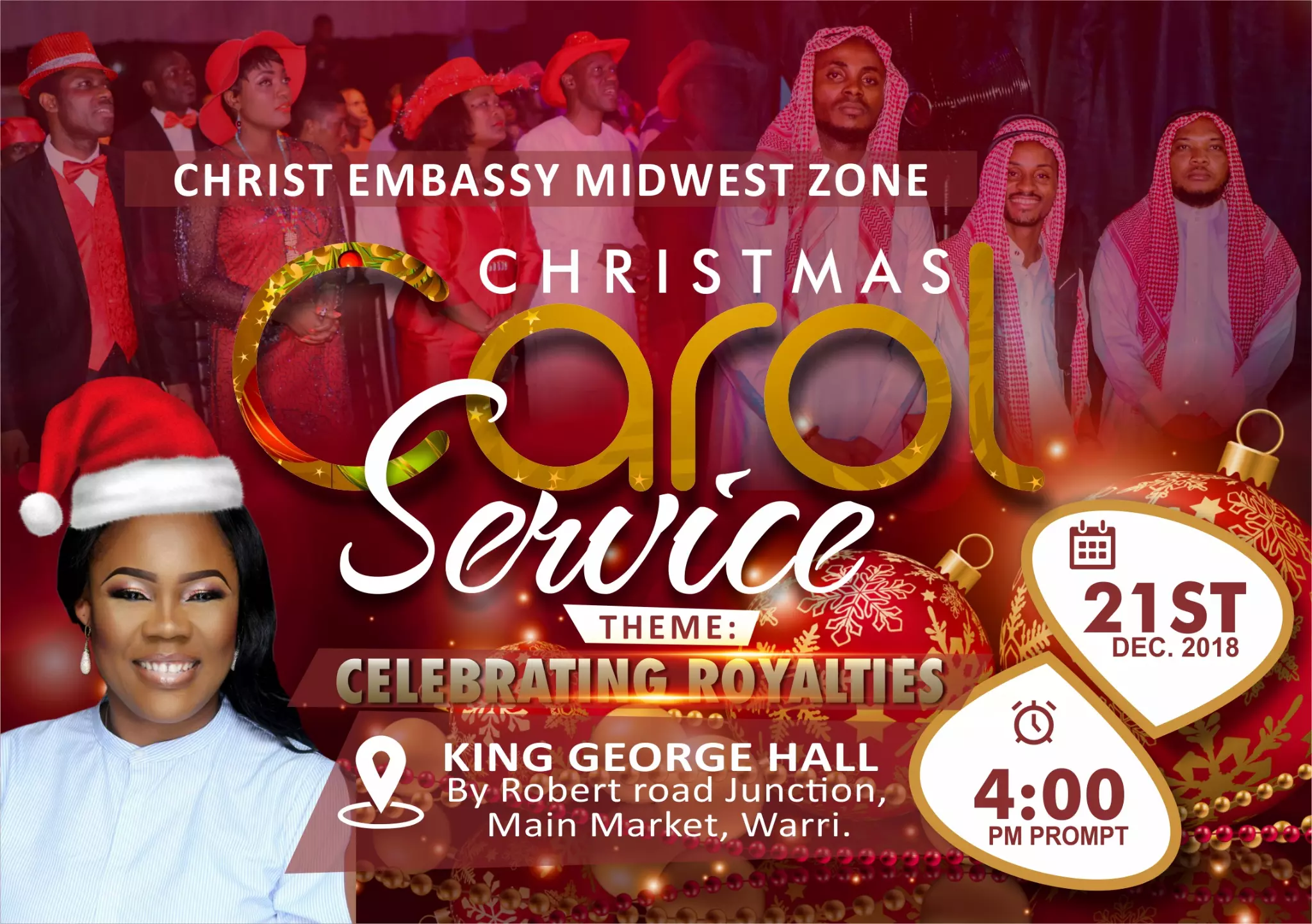 Daniel Igho
commented:
I was at last year's ... Looking forward to it again
2 Thessalonians 4v18 Give thanks in all circumstances; this is God's will for you in Christ Jesus. LORD I'M FOREVER GRATEFUL FOR YOUR LOVE....GLORRRYYYY
CELEBRATING A TRAIL BLAZER Happy Birthday Esteemed Pastor Anthony Oseghale. We celebrate your uncommon faith and exploits in the advancement of the gospel. Thank you for your love and commitment to the vision. We love you dearly. #Cemidwestzone #PTO1812 #Ceekpanreal
THE WORD IS MEDICINE TO MY FLESH! The Word of God is health to my flesh; therefore, I don't get sick. The seed of God is in my spirit and I boldly declare that I'm vitally renewed everyday. I'm strong, healthy and....CLICK HERE TO READ MORE AND LISTEN TO THE AUDIO 👉👉 https://enterthehealingschool.org/content/content.php?i=32438 Enjoy inspiring content every day. Follow this superuser now! #faithproclamations #hspartner #hspn #healingnow
Since you were born, there's never been a day when you were not a blessing. Your joyful spirit, pleasant demeanor, and vibrant personality all testify of God's love. You are worth celebrating. I thank God for 9 years of joy. Happy birthday sweetheart. I love you.
Wow! Wow! Guess who I'm celebrating.. it's my super loaded,exceptional hubbs..Thank u for being outstanding in giving,loving&sharing.Ever reliable, dependable&available.I love&appreciate u endlessly.It's an awesome celebration of great grace,beauty,excellence, dynamism&divinity