South East Region: BREAKFAST SPICE🍞🍞🍞🍷 Tuesday 25th December, on KingsChat Web
BREAKFAST SPICE🍞🍞🍞🍷 Tuesday 25th December, 2018 Today, the whole world is celebrating Christmas—the birth of our Lord and Saviour Jesus Christ. However, many don't fully understand the spiritual significance of His birth. He was born into this world so He would live in us and through us. Discover the true essence of Christmas as our dear man of God expounds on the subject "CHRISTMAS IS CHRIST IN YOU". Merry Christmas. God bless you.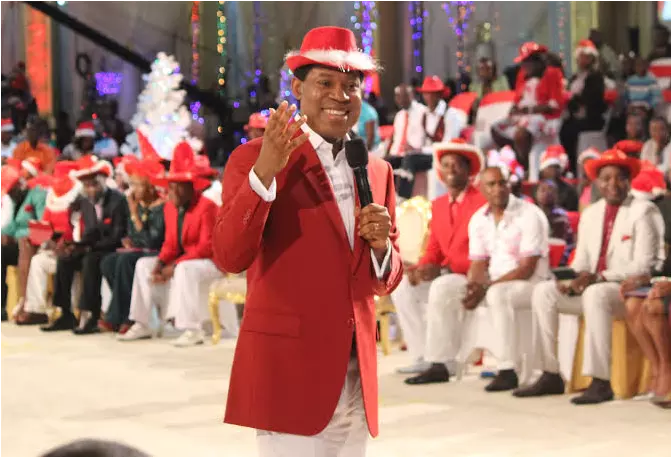 ichu maureen
commented:
Christ in me is the reason of this Christmas season.
Photo Highlights of Christ Embassy Uyo Carol Service It's Our Family Christmas Carol....With Santa Claus #CEUYO #SSVZ2 #CAROLSERVICE2018
MERRY CHRISTMAS!!! In this special season, we celebrate the essence of Jesus' birth and the joy he continually brings into our lives.   May the joy and blessings of Christmas fill your life and home. May his word continually illuminate your life. Merry Christmas and a Prosperous 2019. We celebrate you now and always. We love you. #GYLF
Shout for joy with a voice of triumph King of kings and Lord of lords reigns. For he has done great things. Celebrating my super star My hero My inspiration My motivator Holy ghost personified Epitome of liquid love A giver with different Happy birthday pastor #dazzlingpma
My mentor, father, life coach and my Pastor, Happy Supernatural Birthday. We love you pastor sir. It can only be.from diamention to diamention. . Let # nnr # nnevz1 #ceyola #pea2512
Merry Christmas to all the beautiful people of the beloved Love world Nation
Happy birthday to my Father, pastor and good coach. I love you Sir! #pea2512
MY AFFIRMATIONS Tuesday 25th December, 2018 I'm full of God, because Christ is in me; He walks in me, He talks in me, and lives through me! The world is under my feet and I walk in glory and dominion, now and evermore, in Jesus' Name. Amen. Kindly affirm, like, share and comment. God bless you.
Merry Christmas to you all my brothers and sisters in the Loveworld Nation! I love you dearly! #MerryChristmas
Happy Christmas... Thank u Pastor sir I love everyone u big