Affirmation Train: #TALKINGSESSION 1ST JANUARY. KINDLY SAY on KingsChat Web
#TALKINGSESSION 1ST JANUARY. KINDLY SAY THIS WORDS OUT LOUD. Dear heavenly Father, I thank you for bringing me into 2019, the year of lights. Thank you for the great and mighty things you will do in, with, and through me. My mind is attentive to your Word at all times. Therefore, my spirit is aglow with the light of the glorious Gospel of Christ; the light of the knowledge of your glory shines perpetually in my heart. Your Word is my life; thank you for the transformation, light, and guidance that I receive today through your Word. Your Word is not only food for my spirit but also produces health in me, making me vibrant and productive. Father, I thank you because you have perfected all that concerns me in 2019; guiding me in the path of success, victory and increased productivity, in Jesus' Name. Amen. #new #beginning #happy #newyear #2019 #yearoflight #shining #everywhere #increased #glory #winning #everyday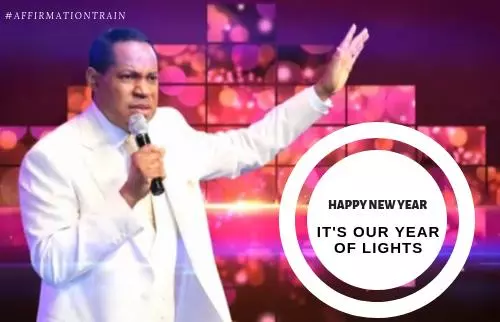 #Enter2019withPastorChris  DECEMBER 31ST NEW YEAR'S EVE SERVICE WITH PASTOR CHRIS #Highlights Port Harcourt zone 1 #CEPHZONE1
HAPPY BIRTHDAY PASTOR NAVITA AGARWAL!!!
Happy New Year of Light.oh we will so shine .Glory!!!!!!!!
2019 is the year of lights. In the midst of all the darkness, we are shinning so brightly. The darker the night the brighter we shine for we are the children of light. Happy New Year to you. Glorrrrrryyyyyy! #enter2019withpastorchris 🙏🙏🙏
HAPPY BIRTHDAY SISTER PRISCILIA BRUSSEL!!!!
Year of Lights....wow 2019 will be shining for me
HAPPY BIRTHDAY PASTOR PETER OYEYEMI!!!
MORE PICTURE HIGHLIGHTS OF THE NEW YEAR'S EVE SERVICE WITH PASTOR CHRIS AT THE WARRI CITY STADIUM!!! #enter2019withPastorChris #warriministrycentre