CE Lagos Zone 1: Today we begin the count on KingsChat Web
Today we begin the count up to this history making program. Have you registered? http://bit.ly/CELZ1LMConReg #mensconvention #celz1rocks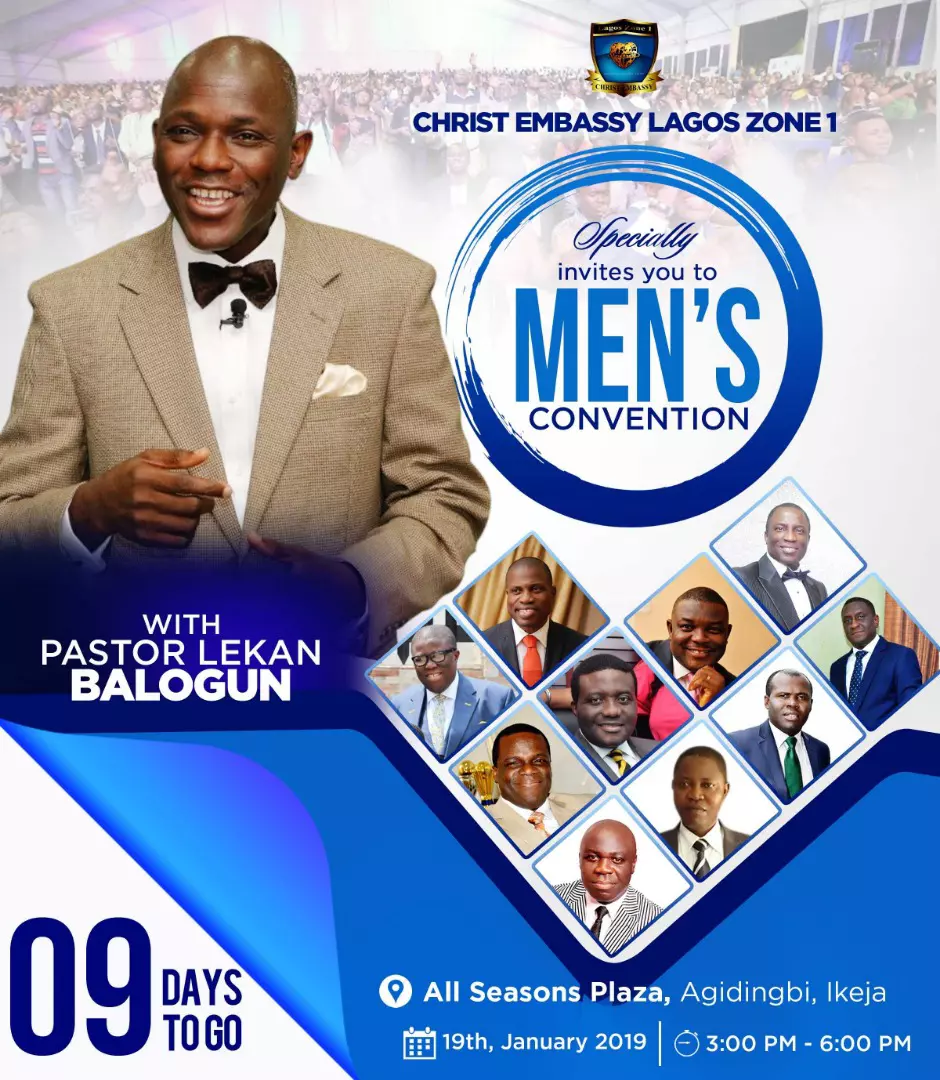 Have you listened to track 1 titled "I Shine"on the Enthroned album? You will so Shine this year that everyone around you will need shades 😎😉 #ishine #enthronedalbum #rozey
Have you registered? Click the link below. http://bit.ly/CELZ1LMConReg #ladiesconvention #celz1rocks
Kindly use this link to Register it you are yet to. Registration link. http://bit.ly/CELZ1LMConReg. #celz1rock #celcc6churchofchampions
1'M LOOKING FORWARD TO THE VISION CONFERENCE WITH PASTOR CHUKA #CE GERMANY#EUVZ4#VISION CONFERENCE 2019'
https://www.kingsch.at/p/YllqTEx
Vision Conference with Highly Esteemed Pastor Chuka. #CE Germany#EUVZ4 #VisionCobference2019 My Brethren group Berlin make it your priority! The Time is now. Oh gloryyyyy!!!
The Word says God has made us kings and priests, not that He is going to make us. He has already made us; He is not trying to. And if He says He has made us so, then it applies to us now and it remains that way. Jesus has made you a king.
#prayingnow #Australia #declaration We GUARD our hearts from all corrupting influences...
I'm looking forward to the Vision Conference with Pastor Chuka. #CEGermany #EUVZ4 #VisionConference2019