Nashima Iorve: HOW TO ATTEND THE 2019 on KingsChat Web
HOW TO ATTEND THE 2019 HEALING SCHOOL AUTUMN SESSION Do you know you can register a loved one in need of healing for the Healing School 2019 Autumn Session in Johannesburg, South Africa?   Yes, hurry now to register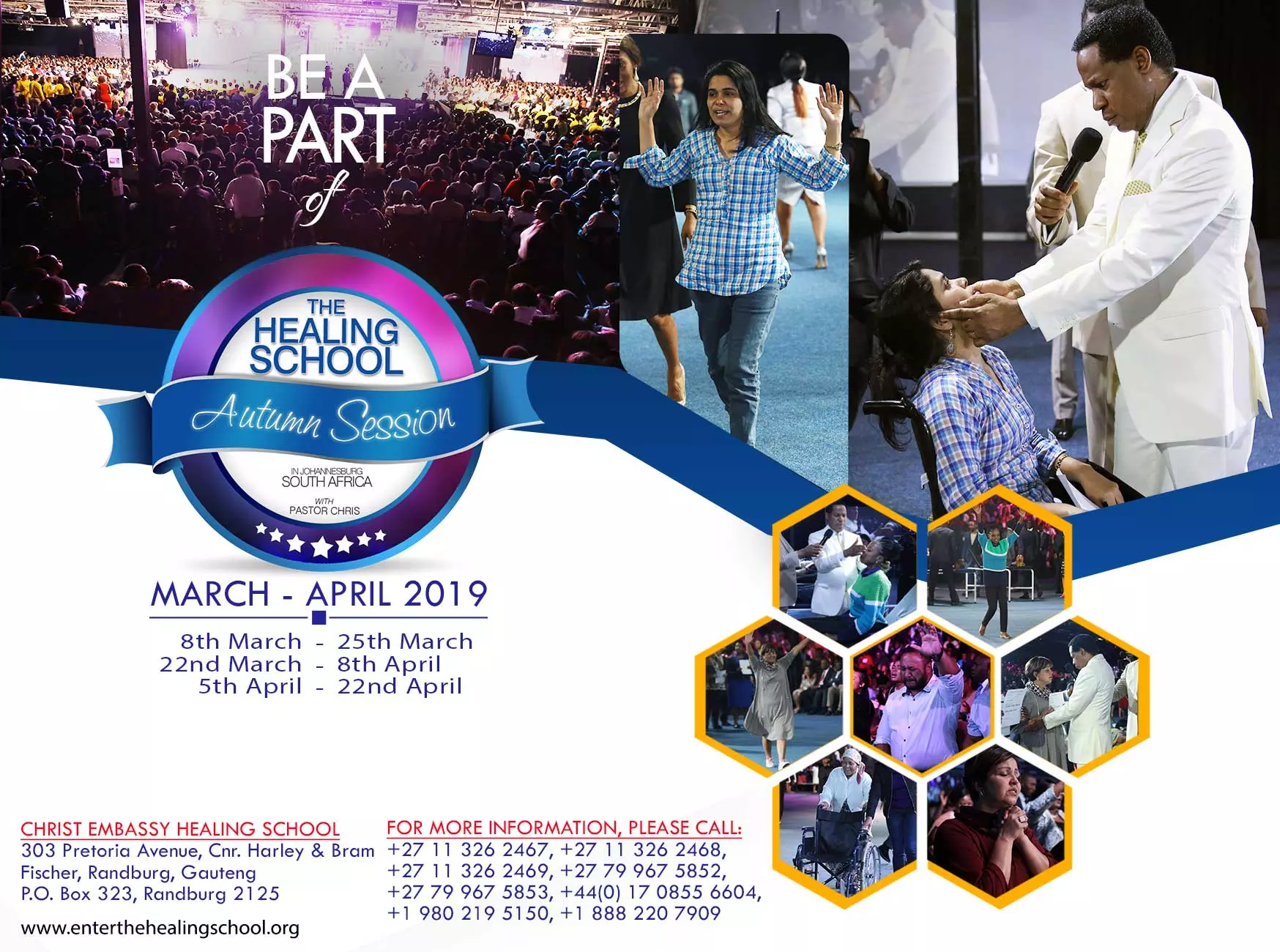 Nashima Iorve
commented:
Matthew 4:23 KJV And Jesus went about all Galilee, teaching in their synagogues, and preaching the gospel of the kingdom, and healing all manner of sickness and all manner of disease among the people.
Nashima Iorve
commented:
Oh! They'll receive healing for their bodies and light for their souls In JESUS NAME!
I'm reaaady!!! There is excitement in the air!!! #TET2019 #TotalExperienceTakoradi #CeTakoradi
Come and see the word of God in action with my Pastor, Pastor Moses Olayemi. #supernatural. #cebzone1.
Happy birthday Dearest Boralyn. It's your Year of Lights. May your Blessings and results this Year make all your previous achievements look like Child's play. So shine our Wifey​. We love you dearly at the Laws
For where two or three are gathered together in His name... It's nite of agreement with pastor Moses olayemi Friday 18th January 2019,9pm till dawn. #cebeninzone1