FRANCIS KADJIE: Nos 08 jours de méditation on KingsChat Web
Nos 08 jours de méditation du message de l'année 2019 commence ce dimanche 20 janvier. Es-tu prêt ?? 🤔 #8domspecialluminaryedition #8domonpcdl #2019yearoflights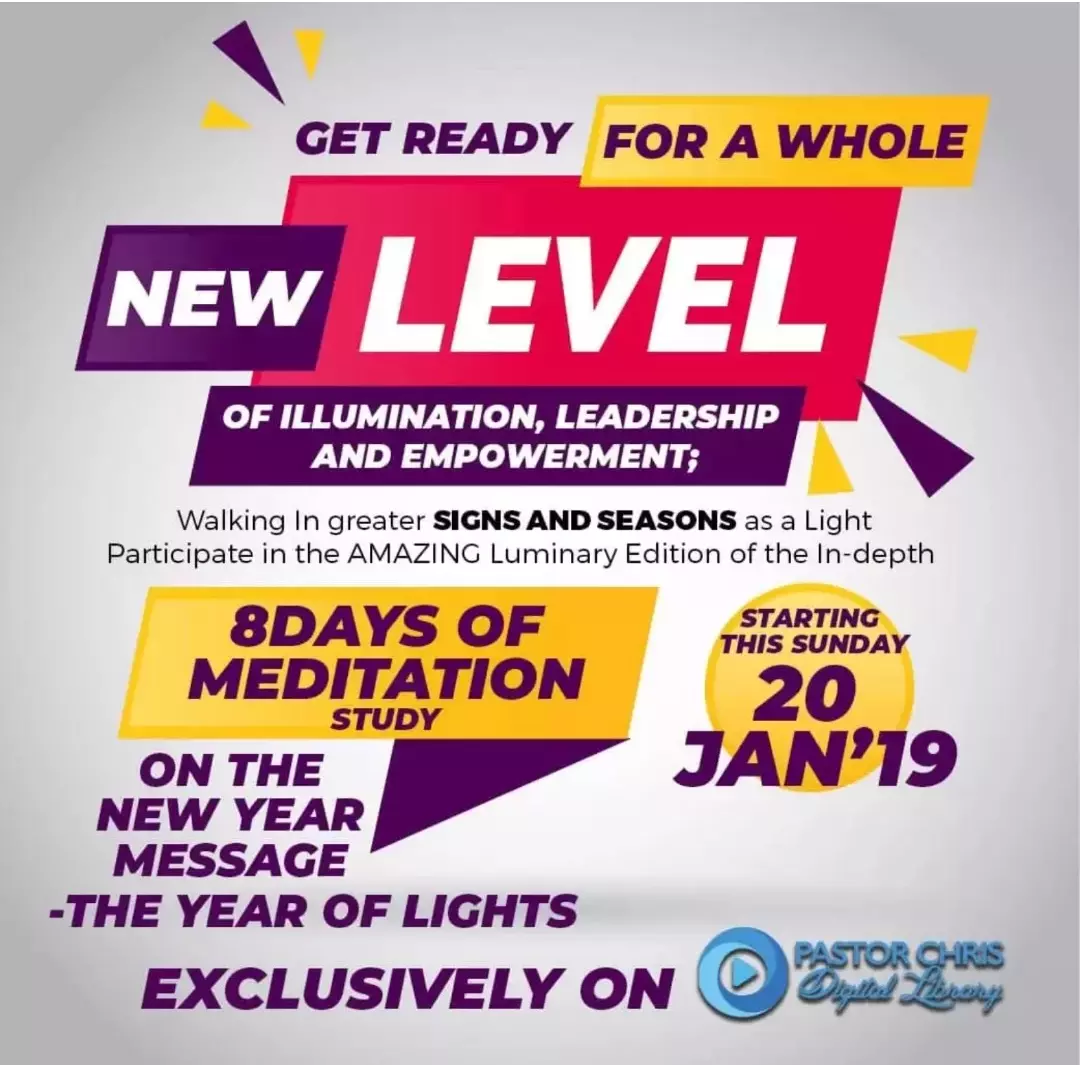 Dancing in the holyghost #spreadingpstuche #miracleservice #cemanchester
Victory shouts abounding everywhere #spreadingpstuche #miracleservice #cemanchester
There is excitement in the air. God is moving everywhere. The men are ready to take the world for Jesus. Watch out world....we are shinning!!!! #Mensconvention #celz1rocks
My motive for being the best of me and the best of all I do is so that through me men are turned to Righteousness. To this cause I am totally committed! #CGI #CELVZ I was beyond blessed at Fouthman conference today.
6 DAYS TO GO!!! Higher Life Conference Port Harcourt... #HLCPH2019
Professional Women Nation Publicity Van just arrived . 📣Broke Estate Protocol 😲 Because HLC Special Angels 👼 are on duty 💯🙌👏🏽💃🏼 📣We are not here for child's play 📣HLCPh with PASTOR CHRIS 🙌🙌💯 We can't keep calm 🤸🏿‍♀️🤸🏿‍♀️🤸🏿‍♀️📣📣📣 #HLCPH #CEPORTHARCOURTZONE3 Fully committed to HLC ....