#HornOfAfrica: Happy Silver Jubilee Anniversary to on KingsChat Web
Happy Silver Jubilee Anniversary to our ever radiant Mum and Dad. We are ever grateful to the Lord for your life of impact and Influence. Thank you for your selfless commitment to our welfare and progress. Thank you for the several lives that has been touched all around the world through your inspiring union. Thank you for raising us in the message and Vision of our Man of God, Pastor Chris. We are the Chief beneficiaries of your Grace, Passion, Love and Fellowship in the gospel. Congratulations dear Sir & Ma. We love and appreciate you dearly.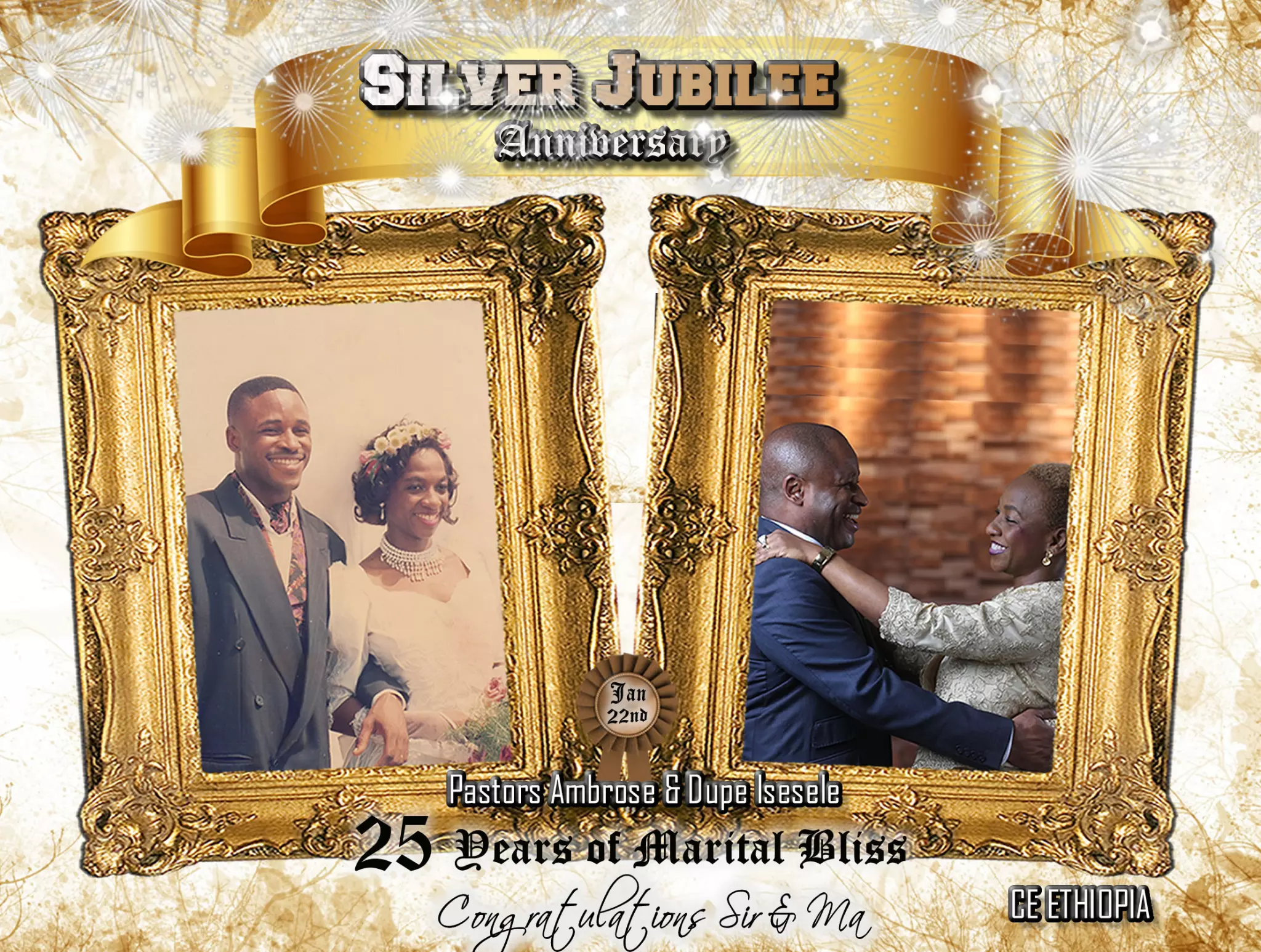 God is saying, "Despite the mistakes, despite the failures and delays, I'm still going to bring that dream to pass." Though it lingers, it will surely come to pass (Habakkuk 2:3 NIV)! Hallelujah...
Happy Wedding Anniversary to our dear Highly Esteemed Pst Ambrose and his lovely wife the highly Esteemed Pst Dupe. Thank you for ever inspiring is with mighty works. I love you.
The Word of God is prevailing over the Nation of South Africa and His righteousness is established
Happy wedding Anniversary to our highly esteemed Regional pastor sir, ma.we love you. #EAVZ3 #Uganda.
Happy Silver Anniversary Pastor Sir and Pastor Ma. We celebrate you today and we love you dearly.
Congratulations Dear Highly Esteemed Pastor sir/ma. We rejoice in your light. We love you dearly sir/ma.
The glory of the Lord is risen upon me
I am growing in the way of the Lord,I am growing in the spirit of God.The spirit of God is real to my spirit.The Kingdom of God is real to my spirit!
HWA dear Sir & Ma! Awesome, Awesome+, and I, love you preciously! Many more years to celebrate & jubilate!