Affirmation Train: #AFFIRMATIONTRAIN 25TH JANUARY. I affirm on KingsChat Web
#AFFIRMATIONTRAIN 25TH JANUARY. I affirm that I am the light of the world, and my light shines ever so brightly. I bring peace, harmony, deliverance, and righteousness to men's lives everywhere, because I am the seed of Jesus Christ, His partner in soul-winning. Through the help of the Holy Spirit, I am turning men and women from darkness to light, and to become partakers of God's grace and love. I win, prosper and succeed in all things. There's no room for failure or defeat in my life because I am in Christ, in whom are hid all the treasures of knowledge and wisdom. No limitations in my life because I've been lifted and transported by the Holy Ghost into the glorious and higher realms of life. I am innovative, creative, inventive and ingenious. I function from a higher plane with a supernatural amplitude of comprehension, thinking excellent thoughts. The power of the Spirit is fully operational in me for the supernatural. I can do all things through the ability of Christ in me; I am sufficient in Christ's sufficiency, full of grace and the wisdom of God. Hallelujah! SPEAK IN OTHER TONGUES NOW • Be bold to say the same things that God has said concerning you in His Word. That is what takes you beyond salvation, to enjoy the benefits of salvation ~ Pastor Chris Oyakhilome. You can now reach us on: • info@affirmation-train.org • www.affirmation-train.org God bless you. #goodnews #greatness #lights #illumination #leadership #revelations #empowerment #signs #wonders #prosperity #peace #rest #on #everyside #winning #talkingsession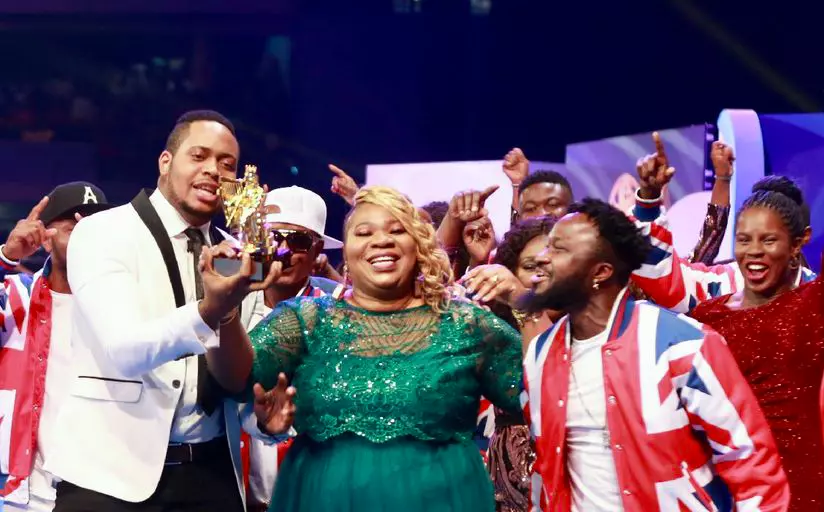 DAY 2 Live @ #PLZPP #CEUKZONE3
https://www.kingsch.at/p/THVBTEN
Happy birthday Pastor Paul. A man of grace and honour. A man whose delight is the Lord, His Word and His cause. A diligent man, full of wisdom. He's my colleague, and friend, and who I delight in calling "my brother". Congratulations bro. I love you dearly.
Happy birthday baby! My superstar and knight in shining armour.😘 I thank God always for the gift of you. Thank you for all your love and care. Enjoy your new year of Lights to the full. Your light shines everywhere. I love you😘💖🤗😍💖
41 DAYS TO THE HEALING SCHOOL AUTUMN SESSION 2019! TRANSLATIONS WILL BE AVAILABLE FOR STUDENTS DURING THE SESSION IN....Arabic, French, Spanish, Mandarin, Hindi, Portuguese and more. There will be no limitations to your season of healing! Glorryyyy! Visit www.enterthehealingschool.org now for details of registration and partnership.
#AFFIRMATIONTRAIN 25TH JANUARY. I affirm that I am the light of the world, and my light shines ever so brightly. I bring peace, harmony, deliverance, and righteousness to men's lives everywhere, because I am the seed of Jesus Christ, His partner in soul-winning. Through the help of the Holy Spirit, I am turning men and women from darkness to light, and to become partakers of God's grace and love. I win, prosper and succeed in all things. There's no room for failure or defeat in my life because I am in Christ, in whom are hid all the treasures of knowledge and wisdom. No limitations in my life because I've been lifted and transported by the Holy Ghost into the glorious and higher realms of life. I am innovative, creative, inventive and ingenious. I function from a higher plane with a supernatural amplitude of comprehension, thinking excellent thoughts. The power of the Spirit is fully operational in me for the supernatural. I can do all things through the ability of Christ in me; I am sufficient in Christ's sufficiency, full of grace and the wisdom of God. Hallelujah! SPEAK IN OTHER TONGUES NOW • Be bold to say the same things that God has said concerning you in His Word. That is what takes you beyond salvation, to enjoy the benefits of salvation ~ Pastor Chris Oyakhilome. You can now reach us on: • info@affirmation-train.org • www.affirmation-train.org God bless you. #goodnews #greatness #lights #illumination #leadership #revelations #empowerment #signs #wonders #prosperity #peace #rest #on #everyside #winning #talkingsession
Due to the ongoing crisis in Cameroon, educational activities have been halted, especially in the South West and North West Province of the country. In a bid to emphasise the importance of education to the growth of any society, and encourage the young people of Cameroon to embrace the desire to acquire knowledge via education, Babiene Heline, organized several Back to School Campaigns. Through these campaigns, many young Cameroonians have been sent back to school, and about 214 students offered scholarship. #GIA #FALF # IMPACTAFRICA
Happy birthday to you Pastor! Your commitment to the things of God is contagious. Thank you so much for all that you do in ministry, CE MidWest Zone and CE Warri South. I love you sir! #Happybirthdaypstomo #Cemidwestzone #warrisouth
Happy birthday bro You are indeed a burning and a shinning light. #LMAMLEEDS #UKZONE1 #IKE2001