I HAVE THE HONOUR TO INTRODUCE TO YOU THE PREVIEW EDITION OF C-SQUAD (THE CHRIST SQUAD) COURTESY OF LOVEWORLDSAT. 🙏🙏🙏👊👏🏻 COMIC OF A GROUP OF DIVINELY CHOSEN TEENAGERS ENDOWED WITH THE ABILITY TO SUPERNATURALLY MANIFEST THE ABILITIES OF THE HOLY SPIRIT. THESE EXTRAORDINARY SUPERHEROES ARE FACED WITH REPEATED CHALLENGES UT CONSISTENTLY COME OUT VICTORIOUS. THIS IS BECAUSE BY REVELATION THEY KNOW THAT ALL PROBLEMS HAVE THEIR ROOT AND SOLUTION IN THE REALM OF THE SPIRIT. THE C-SQUAD ARE WHOLLY CONSUMED BY THEIR ULTIMATE AND PRIMARY MISSION, WHICH IS TO TAKE THE GOSPEL OF JESUS CHRIST TO THE PEOPLE AND NATIONS OF THE EARTH DEMONSTRATING THE CHARACTER OF THE HOLY SPIRIT. PLSSSSSSS FOLLOW THE LINK BELOW👇 bit.ly/2Sc0Vk5 ENJOYYYYYYYYYY LIKE, COMMENT & SHARE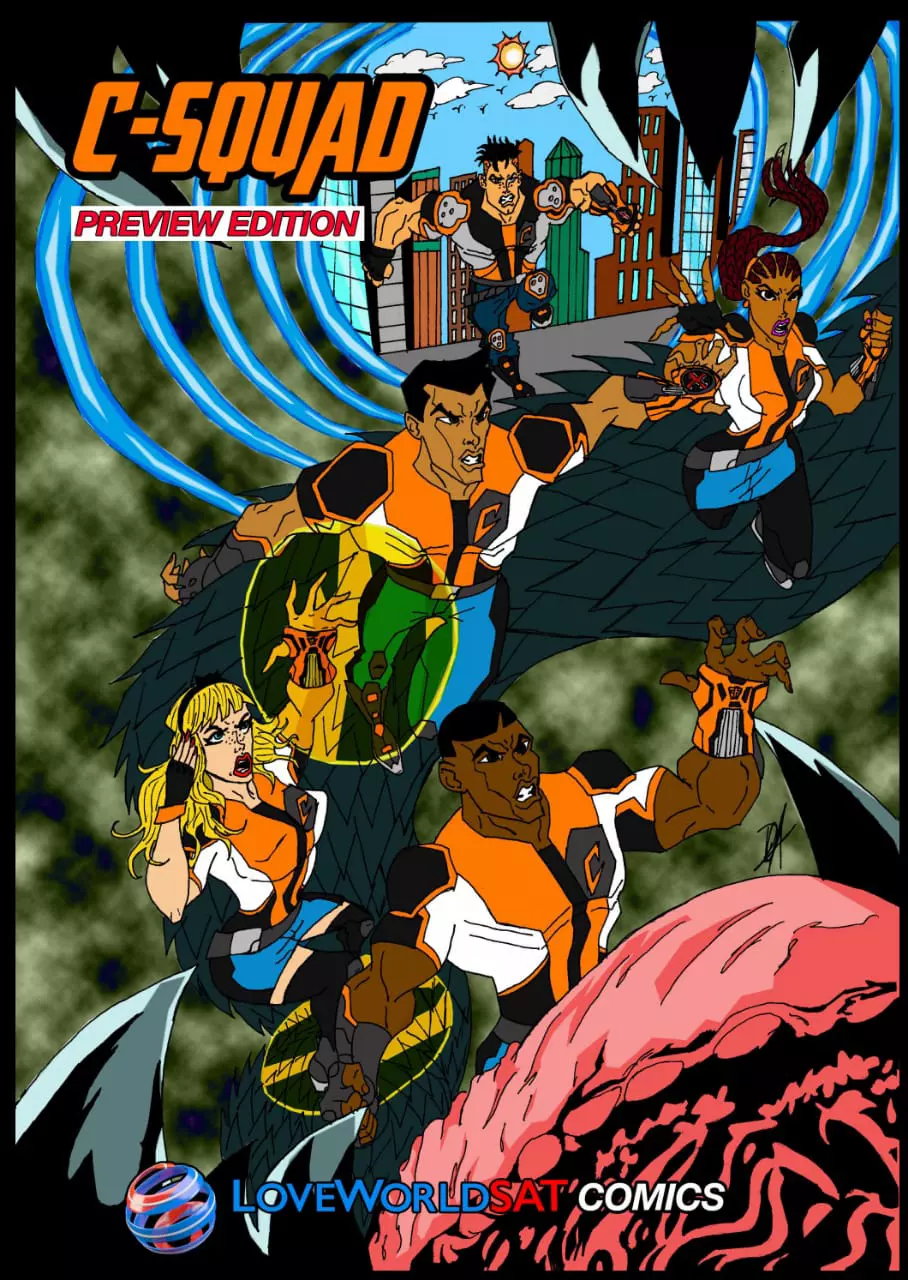 #mymeditationsofhim #2019yearoflights
Happy birthday mummy Ayo. Enjoy your new age. I ❤ u
Happy golden jubilee Pastor Lola Matesun.... you are indeed golden ma and welcome to a new decade where God makes all things beautiful....we love you and thank you for sharing PDM with us xoxo.....
#wordfortoday #2019yearoflights #ptadzworld
Happy birthday great woman of God dcns Ayo. I join the hosts of heaven to celebrate you today. This is the morning of your life, your light will shine so brightly this year of lights. You are bless. Enjoy your new age.
Celebrating Our Highly Esteemed Pastor Denis Okware & His Princess Jahdiel! We love you!❤️🎉🎂🇨🇦 #PD3101 #CEBRAMPTONEAST #CECANADA