CE MID-WEST ZONE: FIRST FRUIT SERVICE Take time on KingsChat Web
FIRST FRUIT SERVICE Take time out to spiritually prepare for today's service; come before the Lord with your first fruit offering prepared to receive all the blessings that will be released. Ezekiel:44:30 And the first of all the firstfruits of all things, and every oblation of all, of every sort of your oblations, shall be the priest's: ye shall also give unto the priest the first of your dough, that he may cause the blessing to rest in thine house. #Cemidwestzone #Firstfruit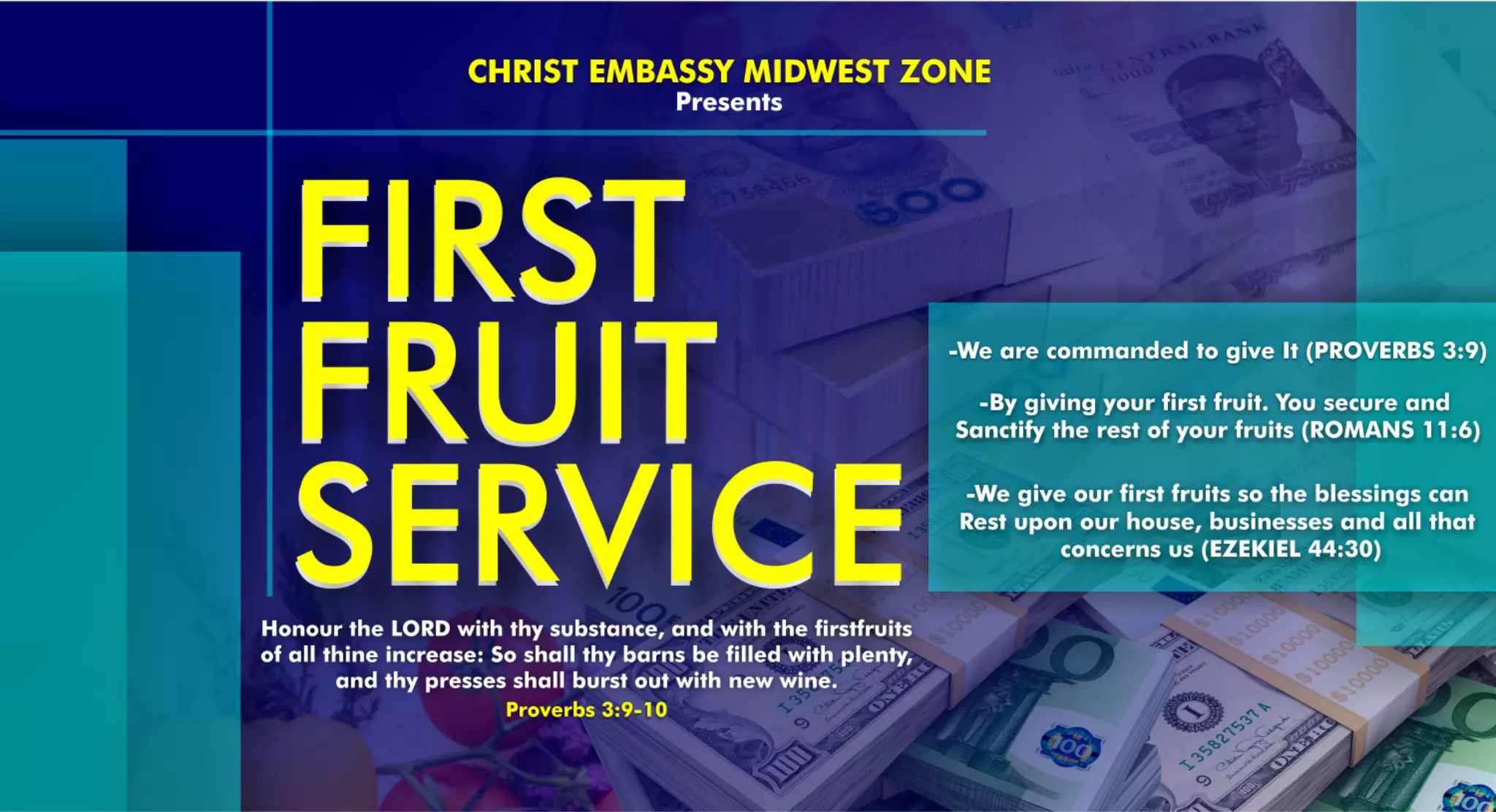 When your ministration is backed by the Spirit of God, the impact will be immense.
Happy birthday Pastor Sir. I join the host of heaven to celebrate a man of passion and compassion. Thank you for expressing the God love to us all.
#Cellleadersconference #LoveworldSheffield #Ukzone4 #Makingprogresslikeneverbefore
A special boy is celebrating his birthday today. 🎉HAPPY BIRTHDAY JOSHUA Uzezi Ekinodo🎉 Increasing in stature and in wisdom. Top amongst the firsts, outshining your peers. We celebrate with you 🎉🎂🍿🎈❤️ #LWSOUTHAMPTON #UKZONE2 #BIRTHDAYS
I said yes to the call ,this is life
My Pastor with an irresistible LOVE.... Happy Happy Birthday Sir! All My❤ #PMO #PastorMosesOlayemi #Feb3 #NOBGarrick
CAMPUS PASTORS & LEADERS FIRE CONFERENCE 2019 PRAYER GUIDE - FEBRUARY 3RD, 2019 INTERNAL MOBILISATION We will pray for an effective mobilisation of all categories of leaders across our Campus Zones, Groups and Chapters around the world. Declare that our strategies deployed in mobilisation will be all-inclusive and will culminate in the maximum participation of our Pastors and Leaders both online and onsite. We will affirm that there is a deep appetite and hunger in the hearts of our leaders for this conference, bringing about swift responses in registration and attendance. And many people shall go and say, Come ye, and let us go up to the mountain of the LORD, to the house of the God of Jacob; and he will teach us of his ways, and we will walk in his paths: for out of Zion shall go forth the law, and the word of the LORD from Jerusalem. ISAIAH 2:3 #fireinyourbones #Fireincampusministry #Cplfc2019 #Blwcampusministryrocks #CMDisFire!
Serve the Lord with fear, and rejoice with trembling. Psalm 2:11 AMPC https://bible.com/bible/1/psa.2.11.AMPC
Glory! It's the firstfruit service today across our ministry. I'm prepared to give the Lord the first and the best that he may cause the blessing to rest in thine house. #UKZONE2 #firstfruitservice