A mother full of love for her kids, All mothers are. A mother ready to sacrifice all to meet their needs, Most mothers are. A mother so gracious and kind to all, Some mothers are. A mother who also is a wife!! Only you are. Happy birthday. I love you as a mother and a wife.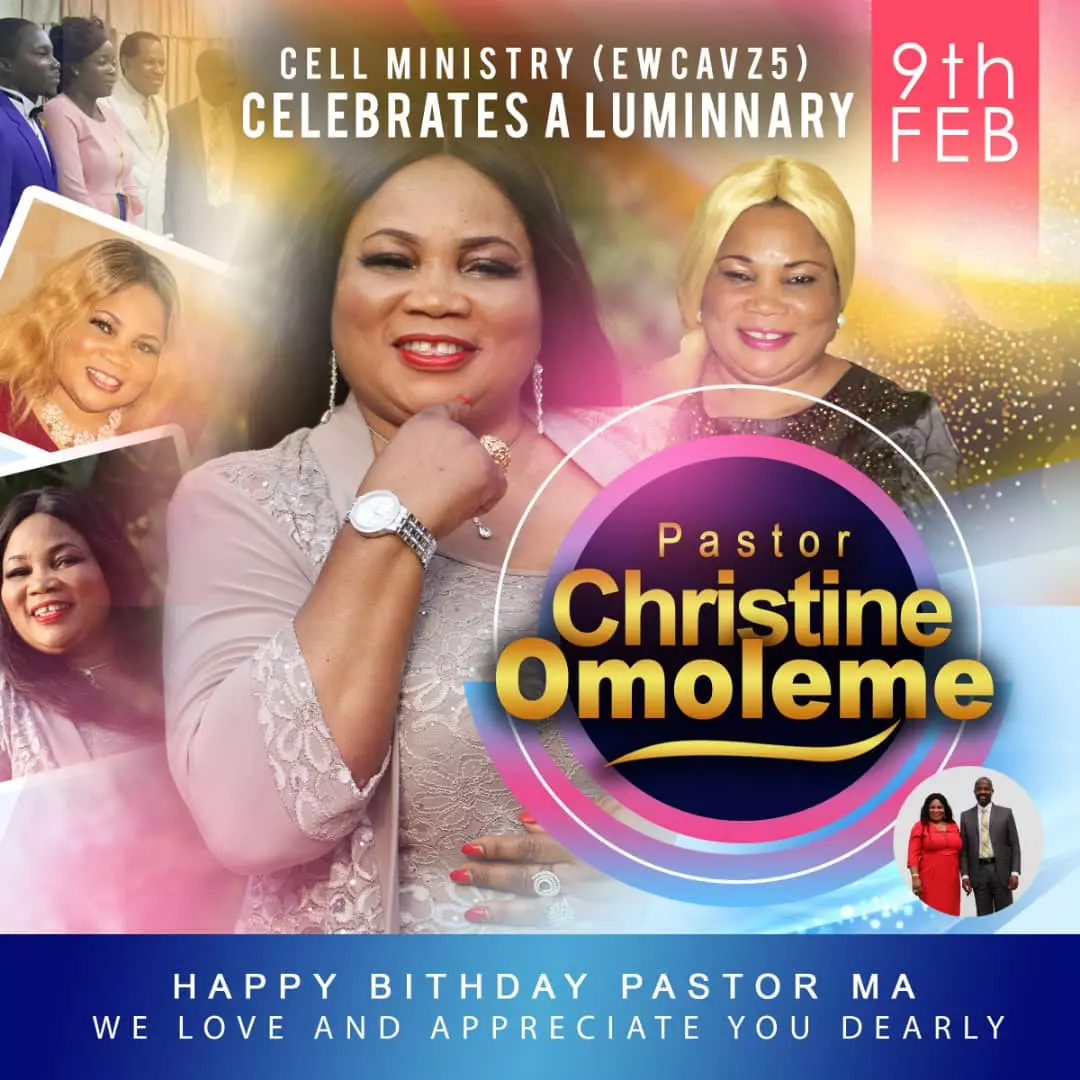 Happy Birthday Highly Esteemed Pastor Ma, my mother, my counselor and Boss. You are a burning and a shining light. Thank you so much for being there for me always. I love you with passion Ma, enjoy this glorious day!! #EWCAVZ5 #PCOLIGHTS #CEASHAIMAN #CENUNGUAGHANA
ITS 8 DAYS TO GO! YOU DONT WANT TO MISS THIS... COMMEMORATIVE COVER OF RHAPSODY OF REALITIES REDEMPTION DAY. TOGETHER WE CAN MAKE IT HAPPENING... DATE- 17TH OF FEBRUARY 2019 #CEPHZONE1 #THEHAPPYCHURCH
Don't base your life on dreams; if it is consistent with God's word, claim it, if not, throw it away.... I left that school a long time ago... #ROR #PstChris #WalkingInLight
Listen to the album launch of Best of Israel Strong live on www.loveworldradio.fm today by 4pm (Lagos time). Download link will be out by 7pm (Lagos time) . You don't want to miss this!!! #bestofisraelstrong
Happy birthday Dcn, Thank you for your commitment to the ministry and to the zone. God bless you richly. Have a great day.
Happy birthday dearest Ma. You are so full of lights and love. I see your love for God in everything you do and I'm always inspired. Your path keeps shinning brighter and brighter into the perfect day. I love you ma 😍
Hip!!!!! Hurray. Happy birthday to my highly esteemed group Pastor. Thank you very much sir for all that you do for us ensuring that we are spiritually and ministry minded. I love you dearly🎂🎂🎂🍰🍰🍰🎉🎉🎉🎉🎉🎉🎇✨🎇
Glory be to God , Adelle is 11 Today . May the grace of God continue to increase in your life. Daddy loves you.