HBD to our very own Pastor Christen Ma. Thanking God for your life, for affecting the body of Christ and causing my work to count. Indeed you're the greater light that Rules, Inspires, Directs, Illuminates, Empowers and meant for Signs and Seasons. I'm just loving U like kilode.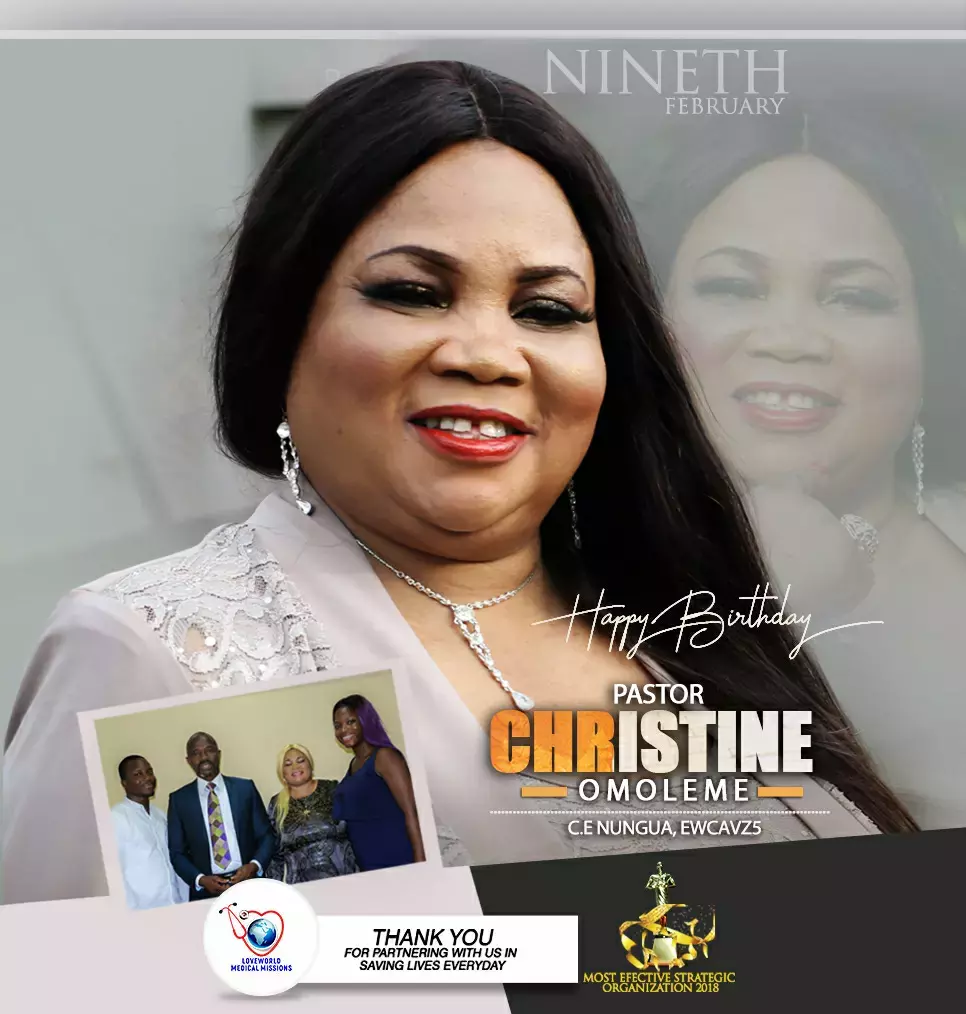 The charitable Pastor Charity,Happy birthday. More grace, it shall be from glory to glory for you in this year of Lights. Enjoy your new age in joy and splendour. I❤💕💗 you.
We love u pastor christine ma.
Then the spirit came upon Michael, who is chief of the captains of Hounslow Group, and he said, Thine are we, Pastor Bosco, and on thy side, thou son of Pastor Chris: peace, peace be unto thee, and peace be to thine helpers; for thy God helpeth thee. Happy Birthday sir #stmichael
Helpers of the war, mighty men of valour you are. Thank you so much for all you do. I love you dearly
Happy Birthday Dear Deacon Ortega (The Dcn.O Dcn), thank you for all you do for us. In ministry, Zone and for me personally. God bless you richly, multiply your seed sown and increase the fruit of your righteousness. Keep shinning. Enjoy your day.
Listen to the album launch of Best of Israel Strong live on www.loveworldradio.fm today by 4pm (Lagos time). Download link will be out by 7pm (Lagos time) . You don't want to miss this!!! #bestofisraelstrong
Don't base your life on dreams; if it is consistent with God's word, claim it, if not, throw it away.... I left that school a long time ago... #ROR #PstChris #WalkingInLight
ITS 8 DAYS TO GO! YOU DONT WANT TO MISS THIS... COMMEMORATIVE COVER OF RHAPSODY OF REALITIES REDEMPTION DAY. TOGETHER WE CAN MAKE IT HAPPENING... DATE- 17TH OF FEBRUARY 2019 #CEPHZONE1 #THEHAPPYCHURCH