Happy Birthday dearest Bro Taiwo, thank you for all you do in LCA Church 6, CELVZ. I love you dearly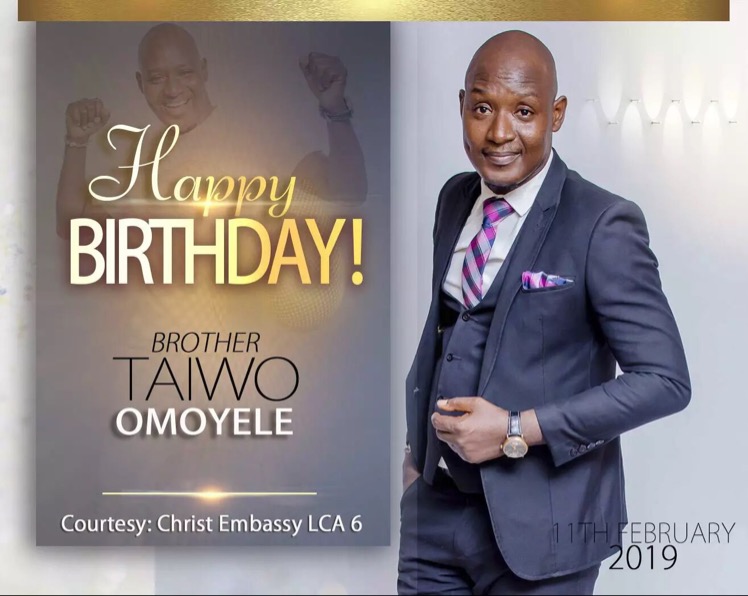 Sister Grace
commented:
Happy Birthday Bro Taiwo. Thank you for all you do in God's house. Indeed your lights shines ever brightly. God Bless you.
Cece Kris-Fortune
commented:
Happy birthday dear Brother Taiwo! God bless you and increase you in this new year. Have a beautiful year ahead.
In 2018,we give God the praise for the harvest of Souls.Look at this picture this was 2018 and this is child's play. 2019,we are prepared and ready to achieve greater achievement. It's all about Soulssss. #NOBSL #Celagoszone2
Happy birthday Pastor Ma. Love you dearly Ma. You mean so much to me.
Shop to Shop OBA MARKET NIGHT OF BLISS GARRICK Campaign team #nobgarrick #cebeninzone1
NOW AVAILABLE ON PCDL THE COMMUNION SERVICE, MONTH OF WALKING IN THE LIGHT MESSAGE, NOW AVAILABLE ON THE PASTOR CHRIS DIGITAL LIBRARY. DON'T BE LEFT OUT, CATCH THE HIGHLIGHTS ON HOW TO WALK IN THE LIGHT OF GOD'S WORD AND LIVE IN THE VICTORY THAT GOD HAS CALLED YOU INTO. #spreadthemessageeverywhere #Jesusiscomingsoon #ewcaz4
Dedicated call centre officials for NIGHT OF BLISS GARRICK WITH HIGHLY ESTEEMED PASTOR MOSES OLAYEMI #nobgarrick #cebeninzone1
Still haven't gotten the Best of Israel Strong Album? Get it via this link http://loveworldinternetradio.org/best-of-israel-strong.html
Lagos are you ready????? #NOBSL #celagoszone2
Mar 22nd 2019 is the D-Day! Don't miss it. #NOBSL #celagoszone2