Affirmation Train: #TALKINGSESSION 14TH FEBRUARY. KINDLY SAY on KingsChat Web
#TALKINGSESSION 14TH FEBRUARY. KINDLY SAY THESE WORD OUT LOUD. Dear heavenly Father, I trust You with my life! I thank You for bringing the reality of Your Word to my spirit today. You're my Shepherd, Caretaker, and Bread-provider! No matter what the circumstances may be, I refuse to be disconcerted, knowing that everything is working together for my good. Thank You for the ever-winning life You've given me. I rejoice exceedingly today knowing that You've given me "the blessing," and endowed with all I need for life and godliness through Christ Jesus. Thank You for Your immeasurable gift of grace, and for commanding Your blessing upon me forever, causing everything I lay my hands upon to succeed and flourish, in Jesus' Name. Amen. #righteousness #peace #wonders #knowledge #prayer #change #word #walkinginthelight #path #supernatural #buildingup #insight #pastorchris #pastorchristeaching #talkingsession #gospel #affirmationquotes #lights #affirmationtrain #victory #gospelmusic #winning #hope #goodnews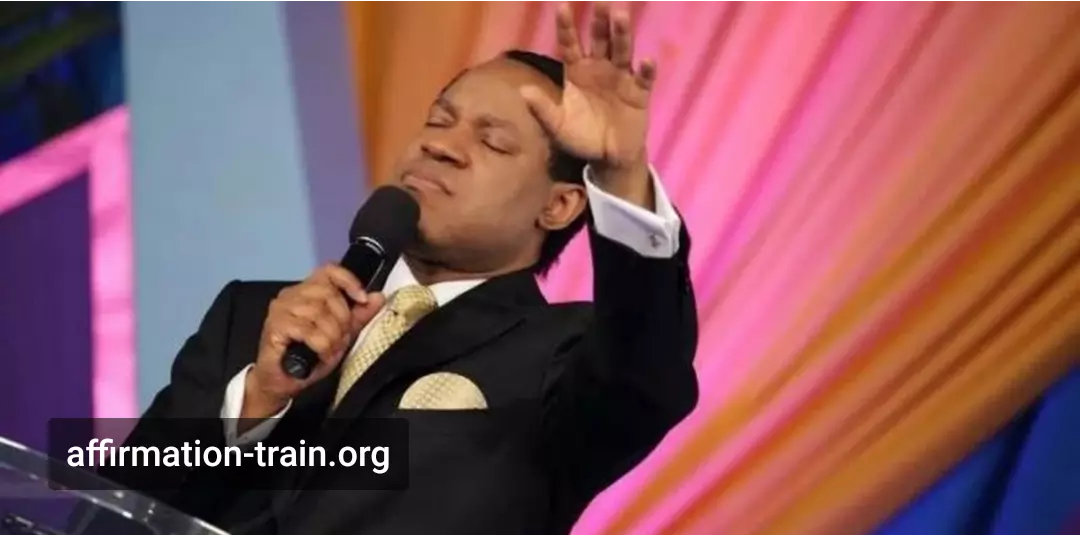 The day has finally come as we will be discussing about love today What is the color of love Join us toady by 4 pm #cemidwestzone #cesilukomodel
https://www.kingsch.at/p/V2c2MlJ
A very special day to the greatest and the priceless gift of my life. Thank you for your support, immense contribution towards the ministry. Your love for Jesus is contagious.The best wife. greatest mother of all time. Distance is no barrier to your liquid love. Happy Birthday.
Happy Luminous Birthday Your Excellence Governor Olohije Olayemi. Thank you for your inspiration and been a blessing to us in CE BENIN ZONE 1 #nobgarrick #cebeninzone1
#TALKINGSESSION 14TH FEBRUARY. KINDLY SAY THESE WORD OUT LOUD. Dear heavenly Father, I trust You with my life! I thank You for bringing the reality of Your Word to my spirit today. You're my Shepherd, Caretaker, and Bread-provider! No matter what the circumstances may be, I refuse to be disconcerted, knowing that everything is working together for my good. Thank You for the ever-winning life You've given me. I rejoice exceedingly today knowing that You've given me "the blessing," and endowed with all I need for life and godliness through Christ Jesus. Thank You for Your immeasurable gift of grace, and for commanding Your blessing upon me forever, causing everything I lay my hands upon to succeed and flourish, in Jesus' Name. Amen. #righteousness #peace #wonders #knowledge #prayer #change #word #walkinginthelight #path #supernatural #buildingup #insight #pastorchris #pastorchristeaching #talkingsession #gospel #affirmationquotes #lights #affirmationtrain #victory #gospelmusic #winning #hope #goodnews
Still celebrating you. Happy birthday Sister Efosa Ebigba. This is your year of Lights and truly your light shines everywhere. Thank you for all you're doing in the ministry. I pray that this would be a Supernaturally awesome year for you full of Lights. I love you. Keep kinging.
Press play for the next big thing happening in Benin City #nobgarrick #cebeninzone1
Happy birthday to an amazing Sister of Life, mother of my super amazing friend TOVIA..... I celebrate God's Goodness and grace in you, and I prophecy that this new year is filled with Miracles beyond your imagination, it is 4U Testimonies upon Testimonies.I LOVE U #CEMIDWESTZONE