CE Lagos Zone 2: CE EGBE GROUP VALENTINE'S DAY on KingsChat Web
CE EGBE GROUP VALENTINE'S DAY MOVIE SHOW CE Egbe Group Teens Ministry organized a special movie outreach, a total number of 321 young people were in attendance,140 first timers and 64 New Converts. The Esteemed Group Pastor, Pastor Steve Agboniro came up after the movie. He called for those that wants to give their lives to Christ. And he ministered to every teenager that came out and filled them with the Holy Ghost. He young people received special words of prophecy. Glory to God.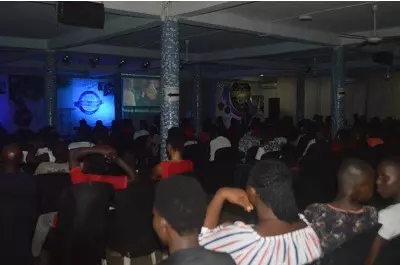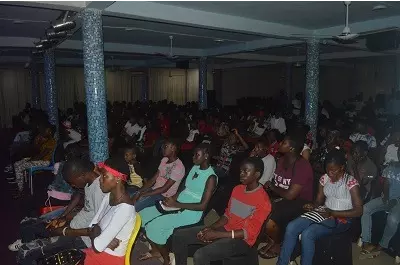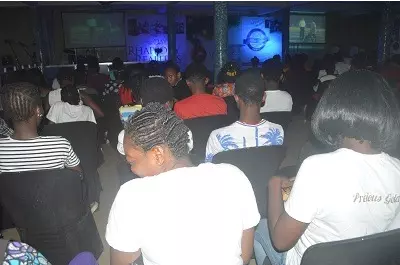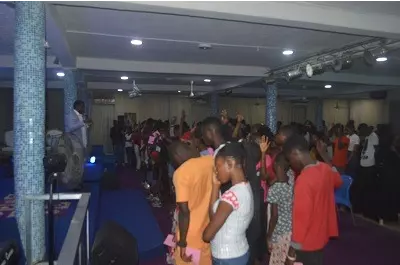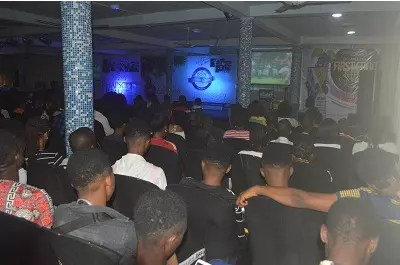 I RULE AND REIGN OVER DISEASE, SICKNESS, INFIRMITY AND DEATH I refuse to be moved by my feelings for I live by the Word of God. I am a partaker of the divine nature, a member of the Body of Christ. I rule and reign over disease, sickness, infirmity and death,... CLICK TO READ AND LISTEN TO THE AUDIO 👉👉https://www.enterthehealingschool.org/content/content.php?i=32517 Like, share and post your declaration. The Healing School Online Prayer Conference now holds on Sunday 24th February , from 4pm GMT + 1. #healingtothenations #healingnow #everyoneahealingschoolpartner
Dear Esteemed Leaders and Partners, thank you for your participation with us thus far and for the impact we are making through your partnership with us. Watch this video and be inspired. #LTMNetworks
https://m.facebook.com/login/device-based/edit-user/?uid=614952721&refsrc=https%3A%2F%2Fm.facebook.com%2Flogin.php&_rdr
WORD THERAPY ON THE NEW YEAR MESSAGE CONCLUDES TODAY! 👉Watch or listen to the New Year Message, "2019 THE YEAR OF LIGHTS" 👉Click here for today's quiz:- http://bit.ly/ceph3_quiz 👉Post your scores in the comments section below. WATCH OUT FOR A NEW MESSAGE THIS WEEK. For PCDL vouchers,kindly call +2348153961841, +2347080070496 or +2348134353973 #WordTherapy #CEPHZONE3
Thank you for your love and guidance in beaming lights throughout SA Zone 1 Pastor Sir.I love u everyday my Pastor. #Light #Royalty #PsF403 #CESAZone1 #CountingUpToOurZonalPastorsBirthday
HAPPY BIRTHDAY BROTHER AUSTIN ADIGIO! 🎂🍾🎁 Thank you for all you do in God's House and for the furtherance of the Gospel. The Lord bless you and cause all Grace to abound towards you in all that you do. We love you dearly. 💕💝💖 #TLB #cebayelsa #thelandofgrace #NSSZONE1 #NSSR
CE Iba 2 ,Iba Ijanikin Group organized a Special Valentine Dance Outreach and Movie Show ow with a total attendance of 600 in attendance,450 first timers and 89 new converts. Praise God !
THE HEALING SCHOOL ONLINE PRAYER CONFERENCE (HSPC) NOW HOLDS ON SUNDAY 24TH FEBRUARY, 2019 BY 4PM GMT +1! Spread the Word! God bless you. #hspn #hspc #healingnow #healingtothenations
✝✝✝✝✝✝ Yesterday -at the Healing school breakfast meeting- was out of this world. The Anointing was so tangible as our Esteemed Zonal Pastor Tony spoke. God has put words in his mouth for you, for this hour. Don't stay at home today..... HOMECOMING SERVICE Be there! ✝🙏🙏🙏🙏
February 17th UK Zone 3 15/15 Challenge Study: Mark 2:23-3:1-12 & Leviticus 11-12 Message: The Fourth Man (20Mins - 30Mins) Church Name: Group Name: Cell Name: 15 Minutes Study: 15 Minutes Message: #ceukzone3 #1515challenge