East Africa VZ 3: Day of Bliss Juba 1 on KingsChat Web
Day of Bliss Juba 1 South Sudan. #dayofblissjuba1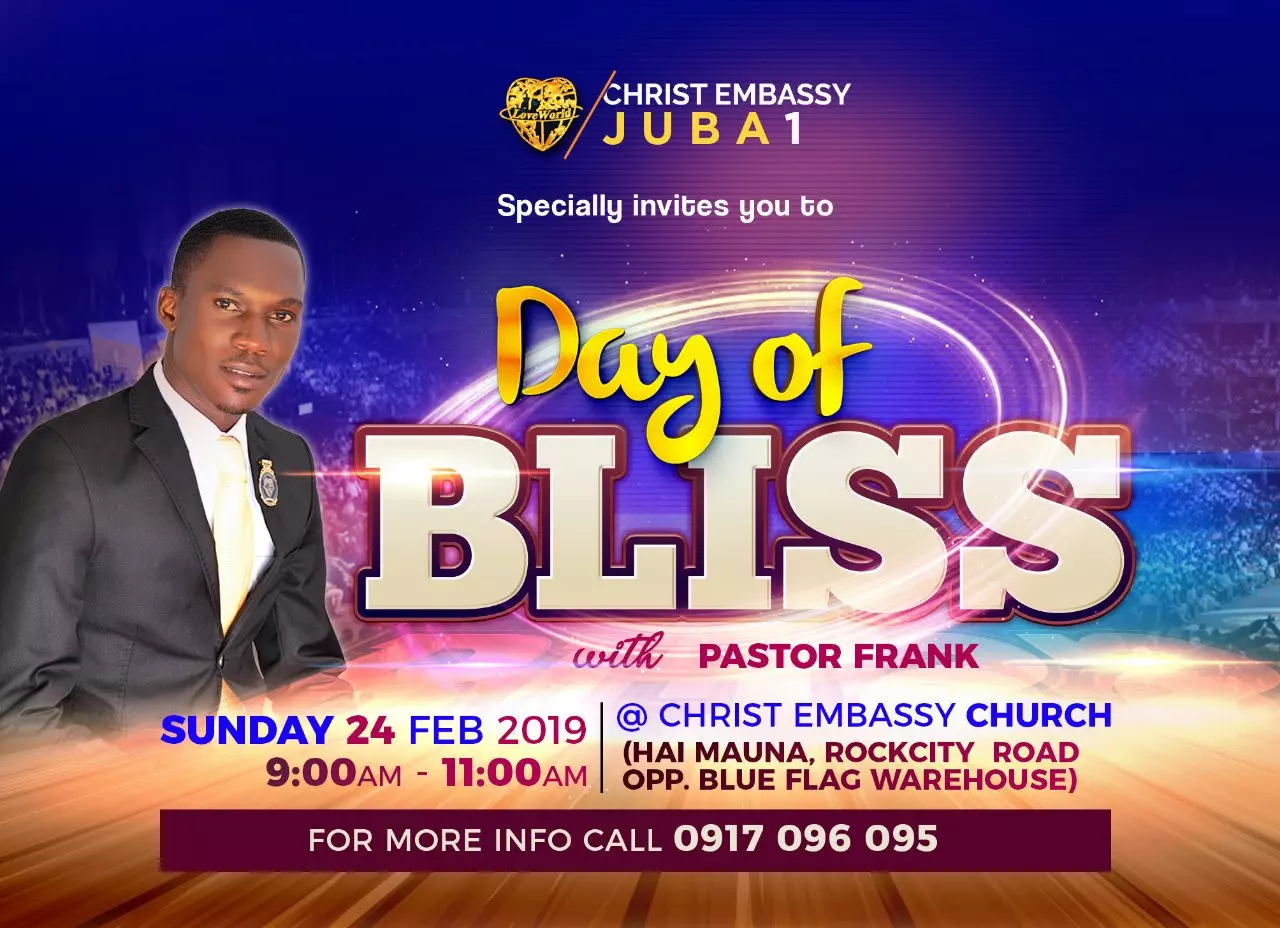 wani girifaso
commented:
Wow, this is the great time, where by every thing Will be lead by the spirit of God
Pastor Frank Ojangole
commented:
Thank you so much Pastor Sir for the opportunity to impact and inspire my Generation with This Gospel According to LoveWorld 🗣🗣🗣
Happy birthday Sweet One 💃💃💃💃 TIARAOLOUWA 😍😍😍 You are a Joy and blessing to your world 💥💥💥💥💥💥 I LOVE YOU SOOOOOOO MUCH Yet to join Christine's challenge to feed the indigent children .. Kindly click on the link below https://tinyurl.com/ybarv26a
#pastortayo2019 #ukvz1 #ceeltham
#pastortayo2019 #ukvz1 #ceeltham
KUNLE: Night of Bliss Special Lagos is here again, hope you will be coming down to Nigeria? SUSI: Oh. Kunle, I can't miss it for anything. I have booked my flight already. #NOBSL #CELAGASZONE2
https://www.kingsch.at/p/NGRkZ1J #celebratingPAO #Mafolukuisrich #celz1rocks
Today I celebrate my friend, a brother and a very good man. You are truly a gift to us and I give thanks for your life. This year, honour and glory will follow you like never before. Its a new dawn. Beloved brother, rejoice and be glad for great is your reward!! I love u so much
...I'm a woman of grace whose life is full of so many colours. #Mydeclaratiions
5 DAYS TO GO LET'S MAKE IT A DATE...