LoveWorld SAT: CELEBRATING OUR EXEMPLARY STAR 🌟🌟🌟 on KingsChat Web
CELEBRATING OUR EXEMPLARY STAR 🌟🌟🌟 FOR THE MONTH OF JANUARY 2019 PASTOR REGINA MALIKE ETINGE: We are elated to celebrate an exemplary light in our world, Pastor Regina Malike Etinge...We rejoice over you and the brethren of CE Obili, Yaounde, EWCA Zone 4 for blazing the trail in the Month of January 2019. Thank you for illuminating destinies to realms of greater glory through God's Word this month.... Thank you for your love and for connecting the world to the Word. We love and appreciate you ever so dearly...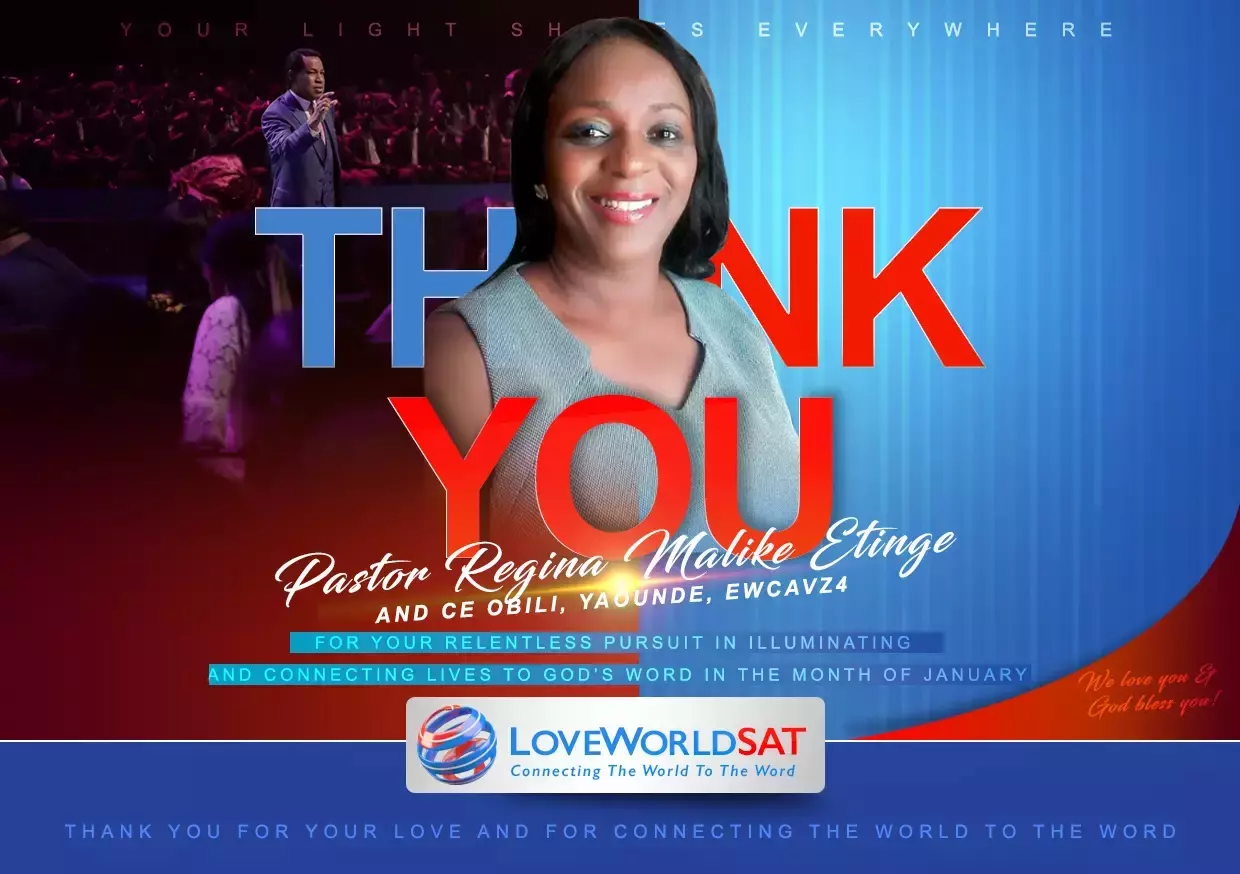 We are honored to serve under you Pastor Sir! Thank you for saying YES to our Man of God , Pst Chris. #PASTORFREEDOM #Royalty #PF403 #CESAZone1 #CESandton #CountingUpToOurZonalPastorsBirthday
The way to the Father! Glory! #CMDISFIRE #CMDPC25 #CelebratingOurLuminary #OurVisionaire #Exairetikòfotistikò #LWZimZone
Today we celebrate your Grace, your Lights, we celebrate your unwavering Faith in the Gospel of our Lord Jesus Christ and your explicit commitment to the furtherance of the Gospel. Thank you má for constantly feeding us with undiluted Word. #P222 #CEMilton #CECR #CECanada
Make It A Date This Sunday!!! The Healing School Online Prayer Conference....
https://www.kingsch.at/p/Z0NsSVl
Program Alert....We are on fire and we are burning for the Lord with an unquenchable zeal for soulwinning. Glory to God. #zlfc #cephzone2