Pst Peniel Ayodele: Its been a weekend of on KingsChat Web
Its been a weekend of Blissssss for us at CE Barking, UK2Z4. What manner of love is this💝💖💙💗that our Man of God, the president of our great Loveworld Nation- our father, teacher, life coach, Rev. Dr. Chris will surprise us at our Sunday service today🕺💃🎸🎼🎷🎤🎻🎺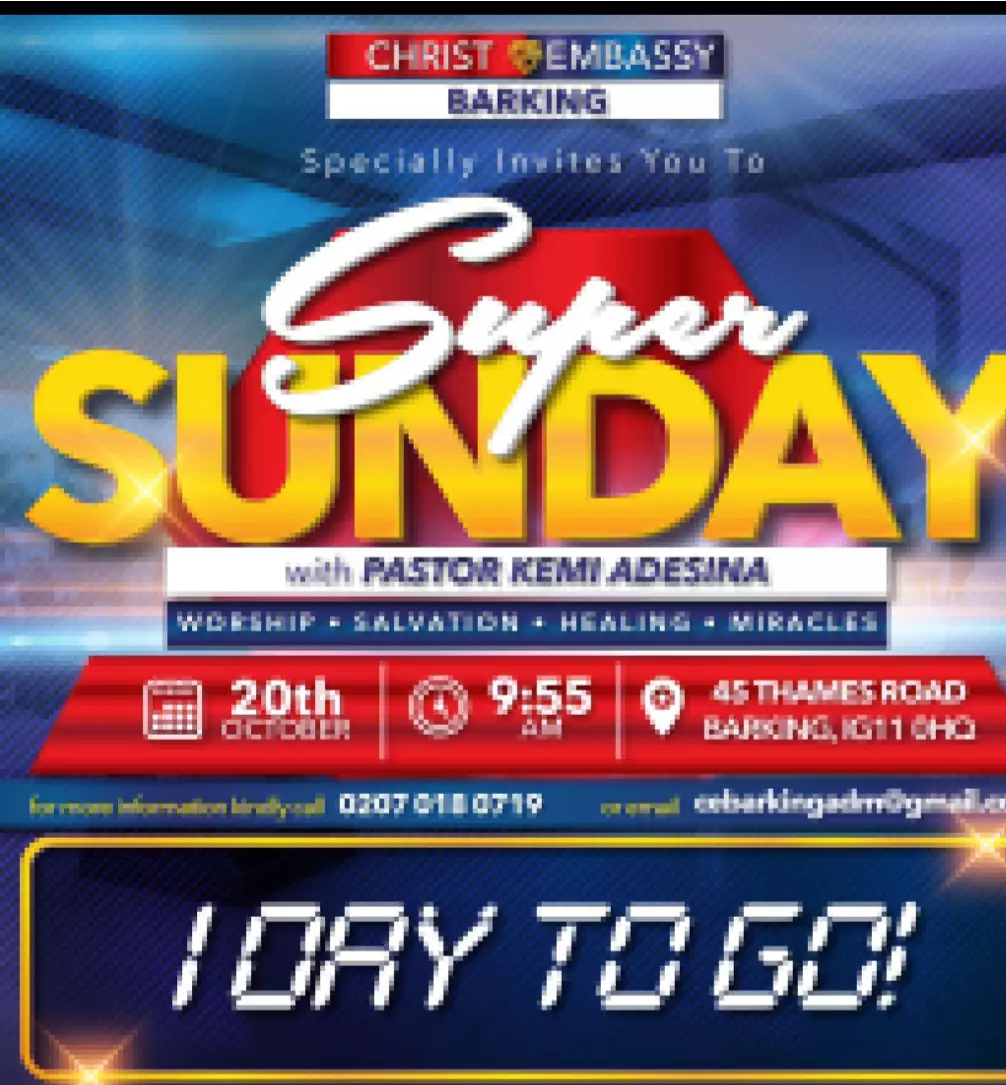 #CMDPC25 #BLWSAZONE #BLWCAMPUSMINISTRYROCKS
Happening now.a talk show on the role of the young in africa today
Happy Birthday Pastor Bolanle of the Most High God. Keep shinning as the light that you are.
#SUPERSUNDAY The body of Christ is the most powerful body in the face of the earth. We are the most powerful. The best life to live is a selfless life. The worst life to live is a selfish life. Pastor admonishes the brethren. #WarriMinistryCentre #CEStMary #AgbarhogroupWMC
#SuperSundayService #Sunday24thFebruary2019 #ChristEmbassyPortoNovo #BeninRepublicGroup #EWCAVZ2 #NewVenue #NewLevelOfGlory #OurWalkInTheLight #Gloryyy
#SUPERSUNDAY The word of God was ministered with power bringing light and a glorious transformation in the lives of everyone present. Celebrating the birthdays of all Rhapsody of Realities partners from November, 2019 - March, 2019 it came to an end.
#SuperSundayService #Sunday24thFebruary2019 #ChristEmbassyPortoNovo #BeninRepublicGroup #EWCAVZ2 #NewVenue #NewLevelOfGlory #OurWalkInTheLight #Gloryyy
#CMDPC25 #BLWSAZONE #BLWCAMPUSMINISTRYROCKS