Pastor Chioma: Tis such a beautiful day on KingsChat Web
Tis such a beautiful day today! Hbd my love, U r being celebrated in diff nations of the world by so many today for your selfless life of impact n commitment. I am most grateful for you and all you stand for. I appreciate you n I most absolutely do love u. 😍 #CMDISFIRE #CMDPC25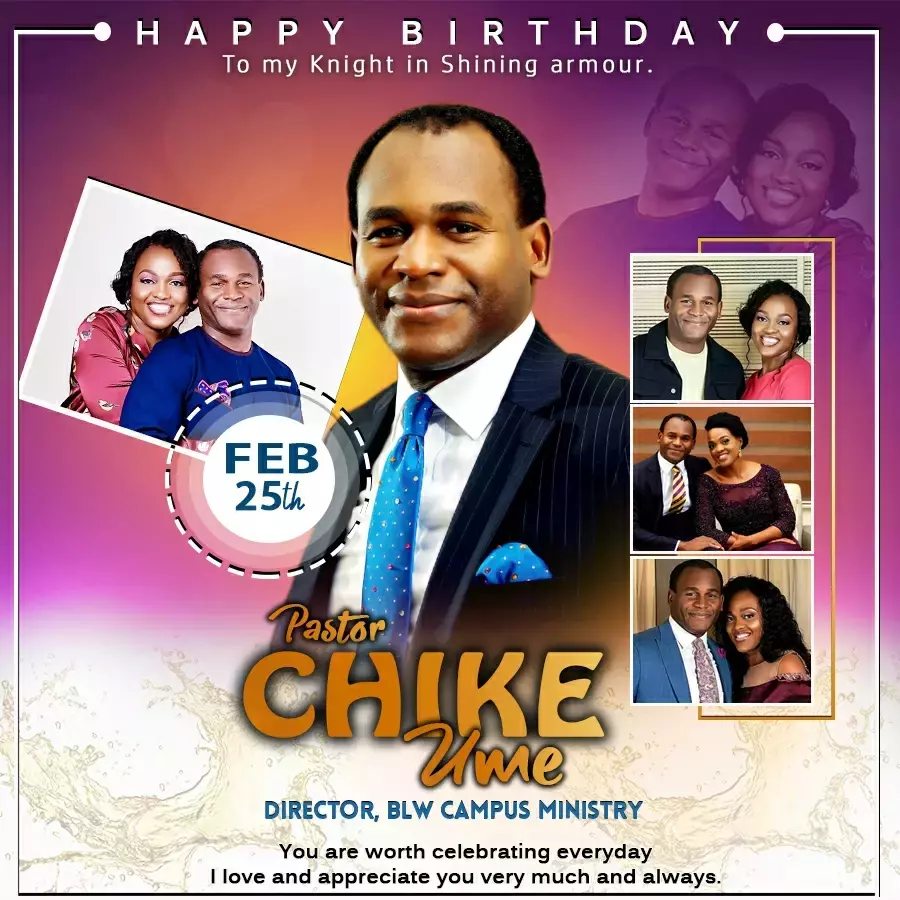 https://www.kingsch.at/p/SGdRQnN
https://www.kingsch.at/p/SGdRQnN
Let The Quest Begins With You! 1 Million Bibles, 1 Million Lives, 1 Million Smiles… a reality with you.
Your wise teachings have helped us grow in all aspects and keep motivating us to be the best versions of ourselves. Thank you sir. #CMDISFIRE #CMDPC25 #BLWCYPRUS #BLWEMU #Flourish
TESTIMONIES FROM #HSPC 'Glory to God!!! My vision is clear.....hallelujah!" - Faith from Lagos., Nigeria Thank you for participating! Watch out for details of the rebroadcast.
pst Joseph Hurray! Dear brother and friend, Happy birthday, Your love for Jesus and your love for our Dad is very infectious. This is a great day to celebrate you, for your passionate commitment in d ministry & for all you do in our nation. You're indeed a luminary. I love you
Still your birthday sir. I love you Pastor sir. #CMDISFIRE #CMDPC25 #CelebratingOurLuminary #OurVisionaire #Exairetikofotistiko #BlwZoneC
https://www.kingsch.at/p/SGdRQnN
Happy Birthday Highly Esteemed CMD Sir. Thank You #CMDISFIRE #CMDPC25 #CelebratingOurLuminary #OurVisionaire #Exairetikófotistikó #blwzonej