ABUJA MINISTRY CENTRE : HEALING IS YOUR BIRTHRIGHT 🎄🎄 on KingsChat Web
HEALING IS YOUR BIRTHRIGHT 🎄🎄 4 DAYS TO THE MIRACLE FAITH SEMINAR #CEAMCMFS How God anointed Jesus of Nazareth with the Holy Ghost and with power: who went about doing good, and healing all that were oppressed of the devil; for God was with him. Beloved, I wish above all things that thou mayest prosper and be in health, even as thy soul prospereth. The Set Time for your healing is Now! GET READY FOR IT Invite the sick, come with those in need of a miracle, tell everyone you know; Jesus is in town.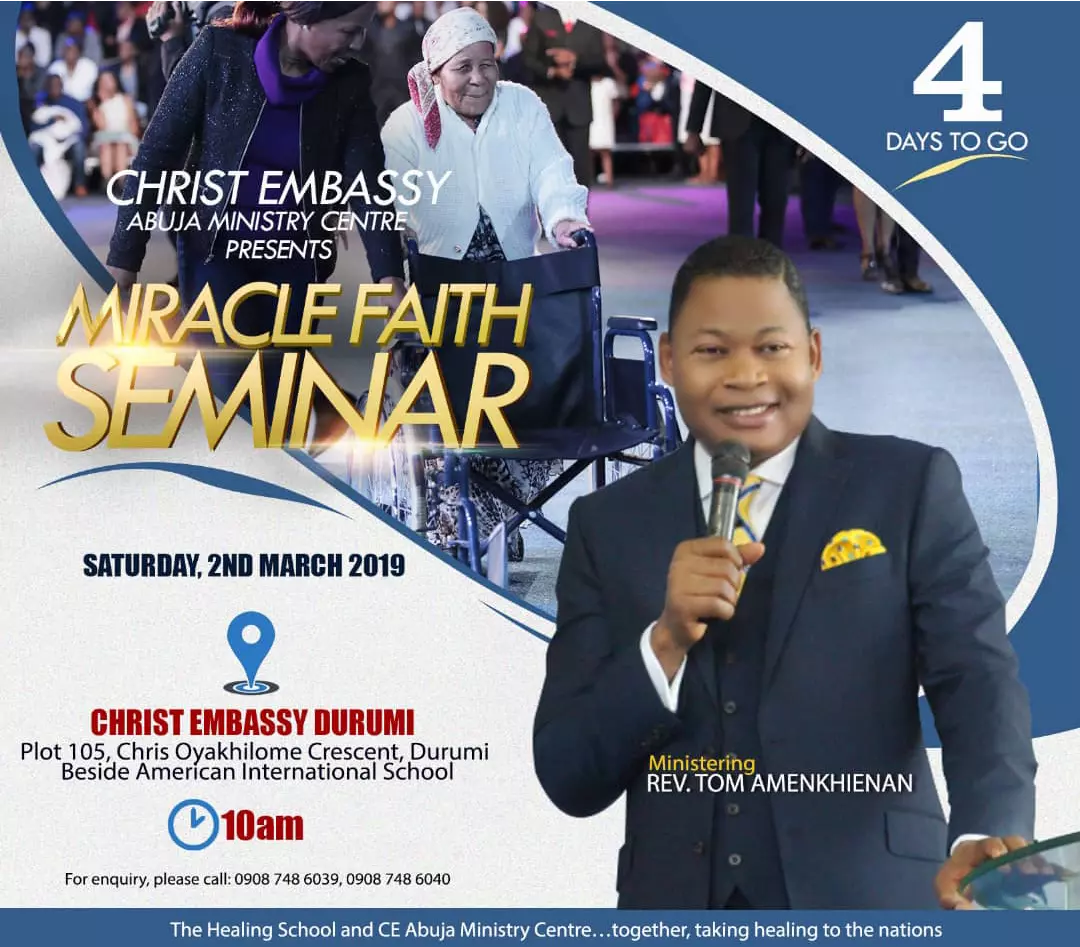 NO LIMITATION FOR WORDS Man is a spirit and God designed divinity to be released through words! You can speak from where you are and have things happen all over the world. Get your free copy of February edition of the healing school magazine here 👉👉👉 www.ethsch.org/xJ
Remember the father would not ask you how well you did at your job or which position you held in church or society but how relevant you were for him especially in the area of Soulwinning. Don't be left out. Join us win souls.