CHIMA: Happy Wedding anniversary to my on KingsChat Web
Happy Wedding anniversary to my beautiful friends esteemed Pastors Murphy & Sandra. A beautiful union made in heaven, doing exploits here on earth. PS, you know I love you very much. Thank you for all you do in ministry. More grace in this year of lights. I love you too PMurphy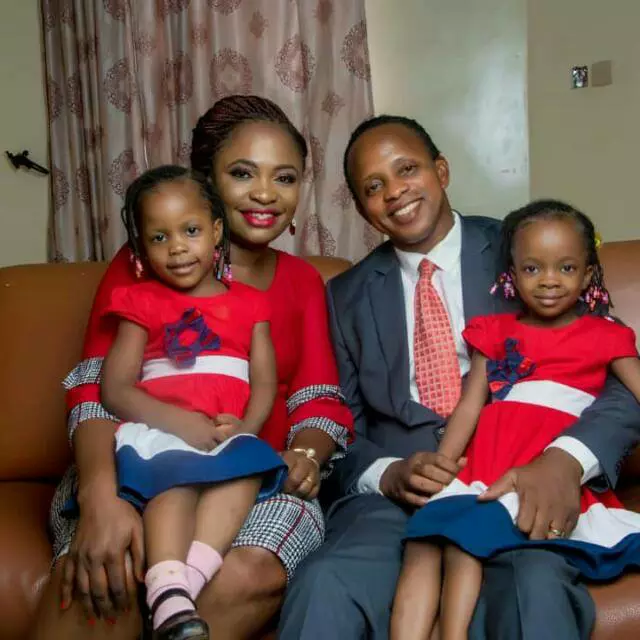 Ignatius
commented:
Congratulations esteemed Pastor Sandra. Happy anniversary Ma
Watching and learning from pastor Master soul winner God has no place for selfish people who pray for themselves. I have to join him to his project of winning people. I am his partner in winning souls. Jesus is the master soul winner. #Agapecell #PTAcentral #SAzone2
Happening Live in United Kingdom, in the Year of Lights!! Business & Career Summit 2019 Loading...09 March! ARISE SHINEEE!! 🔥❤🌎 #ukvz4 #unitedkingdom #supernatural #Lights #cebarking #2019Lights #NOBUKVZ4 #ARISESHINEUKVZ4 #pastorchrislive #LAMAUK #blwcentral #Loveworlduk #10in1
Happy Wedding Anniversary Pastor Tony and Pastor Beauty Aduroja⚘⚘⚘🥂🥂 We celebrate the great impact of your union. It's from glory to glory in sweet bliss! Enjoy!
These photo's are So Beautiful. They R my Favourite photo's off my One- of-a-kind Unique DAD & MUM Such Special Parents, the best anyone could ever wish for!!! Happy 21st Wedding Anniversary. Have the very best EVER Celebrations. I am so PROUD of you. Thankful 4 UR LOVE
Message: Master Soul winner #Agapecell #Halfnight prayers #CE SA Zone 2 #Pretoria
Happy Wedding Anniversary Est Pastors, thank You for giving voice to the voiceless. Cheers to many more years of Bliss and impact for the Gospel of Our Lord Jesus. I love You dearly
#ceilorin1 #HOD's wishing you a Glorious #Happy #BIRTHDAY #BroAB Etuk We Love You Dearly... #PastorChrisGeneration #PastorLan #PastorChris
Now Happening! Master soul winner Teaching Compliments disarms tough people! #HalfNightPrayer #AgapeCell #SAZone2 #CEPTACentral
The coming of the kingdom of God is not something that can be observed, nor will people say, 'Here it is,' or 'There it is,' because the kingdom of God is in us ." ‭‭Luke‬ ‭17:20-21‬‬