Happy Birthday dear Pastor Femi. I'm grateful to God for the blessing and inspiration you are to me and my family. As you continue to radiate the love of the Master, many more will come to know Him and receive Him, because in you He shines forth. I love you. God bless you.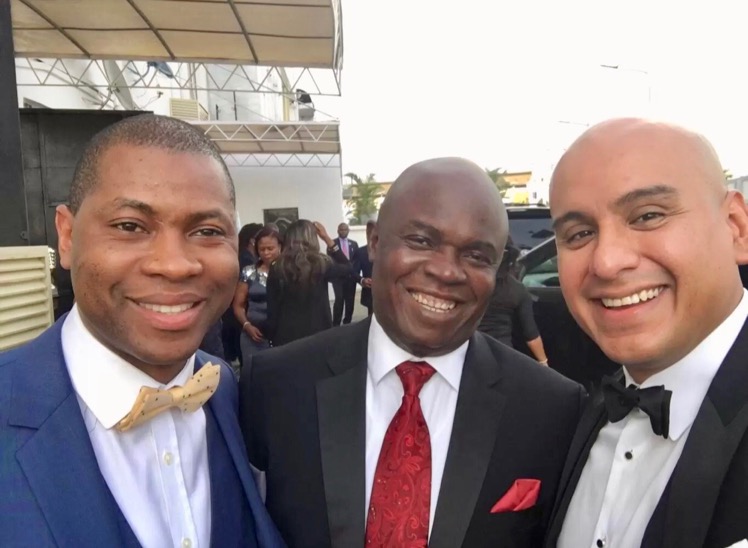 #PEU33 #PastorEkele #TheHavenNation #ZoneE4
#TheHavenNation is driven by a deep faith in the gospel and the need to drive this gospel to the ends of the earth. Gen 11:6; Deut. 8:18 https://thmm.thehavennation.org/index.php/about_us #PEU33 #PastorEkele #TheHavenZD2
#ZonalEvangelismWeek in pictures - Achievers PCF (CE Accra Avenor) #CeAccraGhanaZone
Empowering Men and Women at different locations at the same time.
#TheHavenNation is an army of kingdom addicts cheerfully committed to financing the gospel above all other things. https://thmm.thehavennation.org/index.php/about_us #PEU33 #PastorEkele #TheHavenZD2
The dispensation of grace #PEU33 #PastorEkele #TheHavenNation #TheHavenZE7
Celebrating Love Personified #PEU33 #PastorEkele #TheHavenNation #ZoneE4
Joy unspeakable...Joy from within! #PEU33 #PASTOREKELE #TheHavenNation #TheHavenZoneE4
Celebrating Greatness #PEU33 #PastorEkele #TheHavenNation #TheHavenzoneE4