PastorLanreAdewoye: HBD Beloved Brother & Friend, on KingsChat Web
HBD Beloved Brother & Friend, Pastor Femi Olumurewa. Thanks for your passion & dedication to our Man of God and our Nation. Thanks for blessing & inspiring us in many way. Wishing you A glorious year ahead. I love you.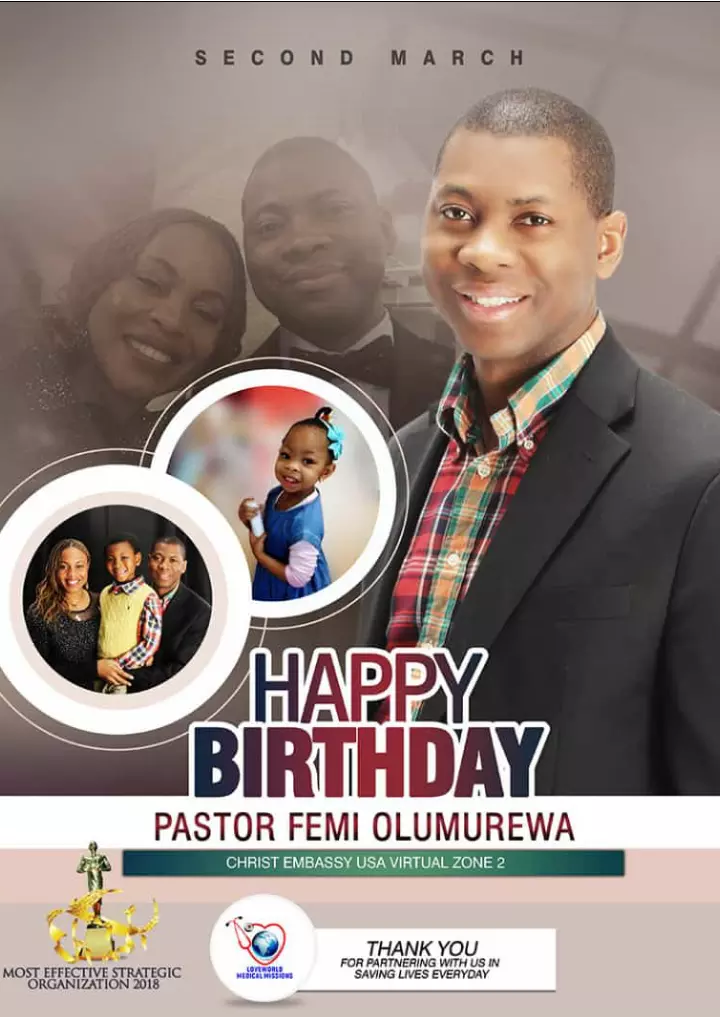 Is time to sponsor Rhapsody of Realities Commemorative Edition. CE KUMASI 2 is ready. Watch this amazing spoken word by Wendylove on Rhapsody of Realities. Use the link below to watch #cekumasi2 #ceaccraghanazone https://connect.kingsch.at/api/media/5c7e6ef3fd61a200010bf53b
#HighSchoolTeachersNetwork #WithOurHighlyEsteemed #SARegionalPastor #PastorOseOyakhilome #Friday8thMarch2019
ANOTHER YOUTH CHURCH BIRTHED With the increasing need and drive to Christianize our environment and catchment with the gospel of our Lord Jesus Christ, Brother Daniel Joseph, the Christ Embassy Lagos Zone 3 Zonal Teens Coordinator pioneered a new Youth Church on Sunday.  The church as it's called, "Lights Youth Church", is focused on inspiring and building young people located in Onipanu, Town Planning, Ilupeju and Fadeyi between the age range of 18yrs - 25yrs to be pace setters and examples of the Christian youth. Lights Youth Church also focuses on inspiring entrepreneurship and leadership among the young adult to curb crime and vices in its catchment Glory to God.  Watch this space for more inspiring testimonies and exploits from the Teens Ministry of Christ Embassy Lagos Zone 3. 
#CMDinUK #TIEUK2019 #WezYoTie #BLWUKZONEB