CE Lagos Zone 2: CELEBRATING AN AMAZING COUPLE!!! HAPPY on KingsChat Web
CELEBRATING AN AMAZING COUPLE!!! HAPPY WEDDING ANNIVERSARY DEAR ESTEEMED PASTOR PAUL & PASTOR CHINYERE NDUBUISI!!!!!! WE LOVE YOU DEARLY SIR & MA!!!!!! #NOBSL #celagoszone2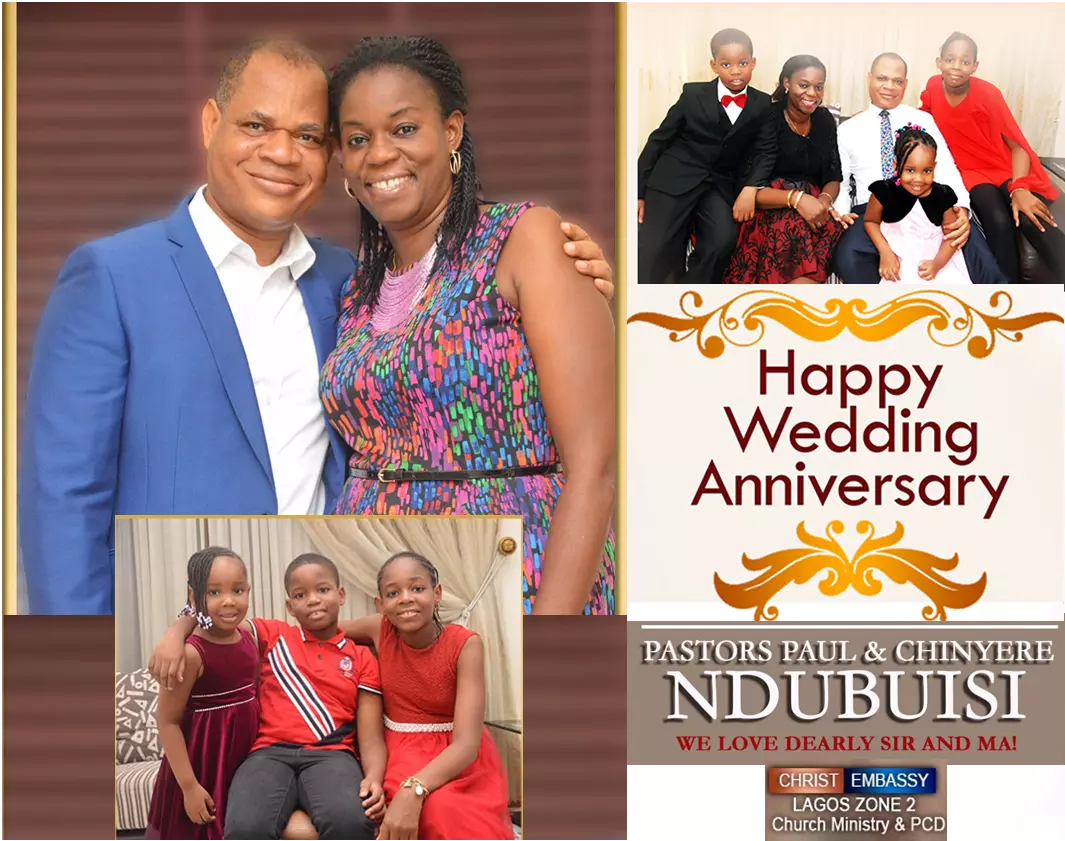 Dcn Yomi Oluremekun
commented:
Happy wedding anniversary esteemed Pastor sir and ma. It can only be from glory to glory and from bliss to bliss in Jesus Name. Love you immensely sir/ma!
Happy wedding anniversary to this exceptional couple @adekolagbenga and @adekolafun40208 you cheerfulness brings joy and laughter to everyone around. God bless you plenty for all you do in the body of Christ...owo meji loke fun enikan!😉
Wednesday Special with our Esteemed Region Pastor, Pastor John Amenkhienan #SouthEastRegion #70DaysofHarvest Bring your guest and loved ones...
Holy Spirit my Father, Your guidance is so pure and unrelenting. You cause me to walk in step with You, my Leader. Thank You for all that You do and are to me❤
All over the world the Spirit is moving, all over the world as the Prophet said it should be, all over the world there's a mighty revelation of the Spirit of the Lord as the waters cover the sea. Unhindered spread of the gospel all over the world. Rhapsody a strong missile.
Happy birthday to a man who has the anointing of God upon his life, a man with so much passion to serve God, a man regardless of the circumstances and obstacles still praise God. Happy birthday to my pastor, pastor Godson. #CEBOLTON
CELEBRATING AN ELITE PARTNER OF THE ISM! A special appreciation to our dear Esteemed Pastor Lekan Balogun. Thank you for your exemplary partnership and unwavering commitment to the vision of the International School of Ministry. We love, appreciate and celebrate you now and always. #ism #thankyou
https://www.kingsch.at/p/ZUdJU28
Ekitibwa kide eli Yesu, kubanga ye mulungyi, atuwade ebirungyi bingyi, yebazibwe Mukama ata julukuka. Amatedo gade eli Yesu kubanga ye mulungyi atuwade ebirungyi bingyi yebazibwe mukama ata julukuka. Rhapsody of realities a strong missile to clear devil and light up the world